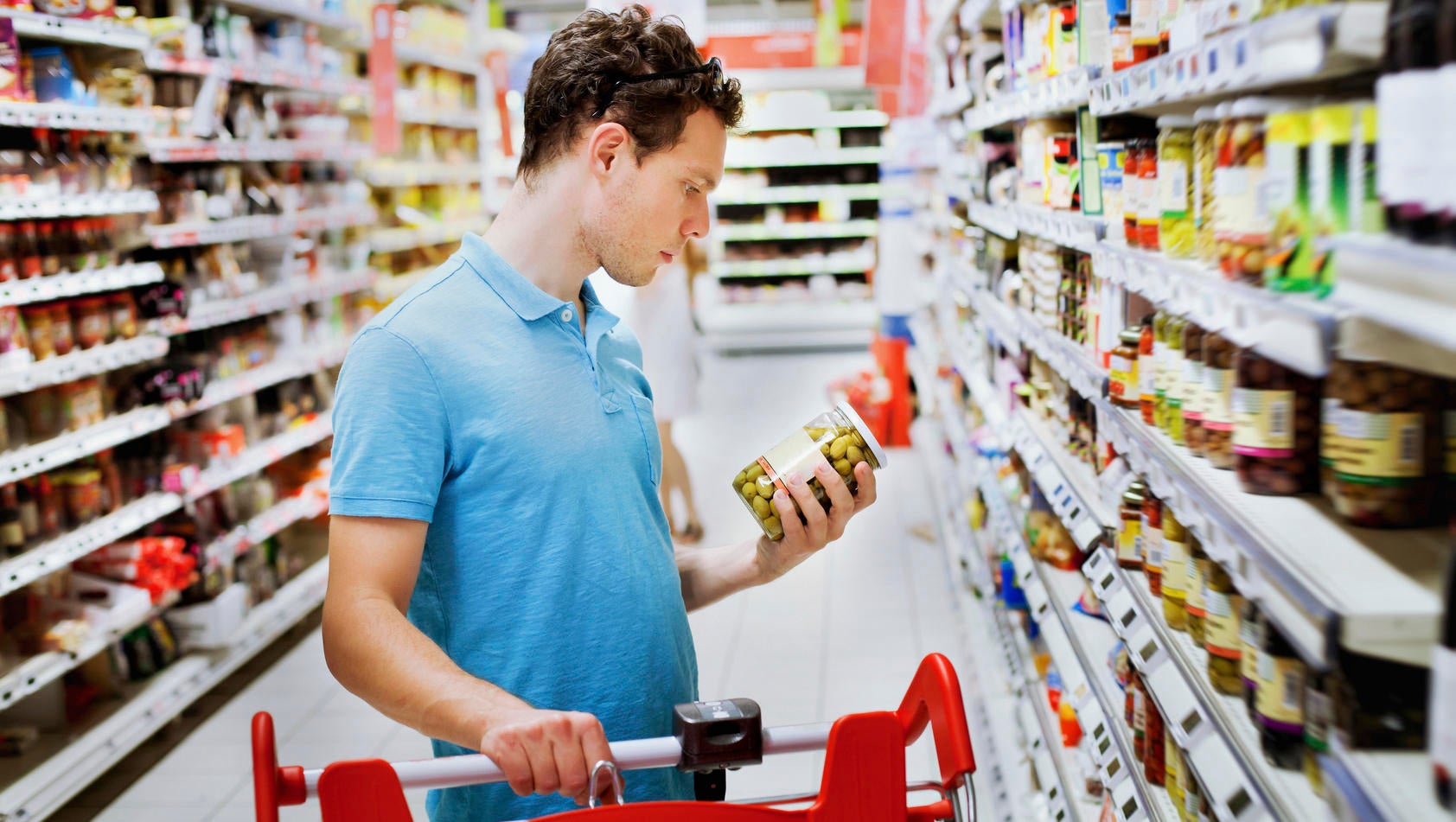 The confusing state of food allergy labels
Shoppers are often confused by food labels that warn of potential allergens, and the consequences can be serious, new research suggests.
"Up to 40 percent of consumers who either themselves have a food allergy or a child with a food allergy are purchasing products with precautionary allergen labels," said lead researcher Dr. Ruchi Gupta. She is a pediatrician at Ann & Robert H. Lurie Children's Hospital of Chicago.
The most misunderstood food labels, the researchers found, are those that say "may contain" or "manufactured on shared equipment."
While those labels may sound like the foods aren't as dangerous as those that say a product definitely contains a particular allergen, that's not the case, Gupta stressed.
Gupta and her colleagues conducted an online survey of more than 6,600 respondents in the United States and Canada. Those answering the questions either had a food allergy, had someone in the family who did, or they were a parent or caregiver of someone with a food allergy and bought food for the person with an allergy.
Almost 8 percent of children and 2 percent of adults have food allergies, according to the study authors. And close to 40 percent of children with food allergies have experienced at least one life-threatening reaction.
Under the U.S. Food Labeling and Consumer Protection Act, food companies must identify major allergens if that food is an intended ingredient. These foods include wheat, egg, milk, peanuts, fish, shellfish, soy and tree nuts.
However, if food is produced on shared equipment, there's still a risk that some trace of an allergen may be in the product. As a result, food makers began adding what is known as precautionary allergen labels. They state that a product "may contain" a specific allergen or that a food is "manufactured in a facility" that has products containing a specific allergen.
Those precautionary labels are voluntary, both in the United States and Canada, Gupta noted.
In the survey, however, about half of the respondents thought those precautionary labels were required by law.
One-third thought the labels were based on the amounts of an allergen that might be present in a food product, which is not true, Gupta said.
And about 40 percent of shoppers dealing with food allergies bought products with precautionary labels.
The two precautionary labels are equally dangerous, Gupta said. The amount of allergen required to trigger a reaction varies from person to person, so it's impossible to know if a product that says "may contain" a specific allergen will prove dangerous or not, she said.
The study was published Nov. 1 in the Journal of Allergy and Clinical Immunology: In Practice. It was led by Food Allergy Research & Education (FARE) and Food Allergy Canada.
Food labels need an overhaul, Gupta suggested. In Canada, Health Canada advocates for the use of only the "may contain" label. Other research is looking at the value of listing the amount of an allergen, she said.
Dr. Vivian Hernandez-Trujillo, chief of the section of pediatric allergy and immunology at Nicklaus Children's Hospital in Miami, agreed that labeling can be confusing.
The study not only points out "the reality that families with food allergies deal with on a day-to-day basis," but "it also points out the need for improvement in the clarity of food labeling," Hernandez-Trujillo said.
What to do until labels change? "I advise my patients to avoid foods with any label stating 'may contain' an allergen," she said.
Gupta agreed. "What we encourage our parents to do is try to avoid any food with any precautionary labeling if it has the food their child is allergic to," which can be difficult, she acknowledged.
Thanks for reading CBS NEWS.
Create your free account or log in
for more features.