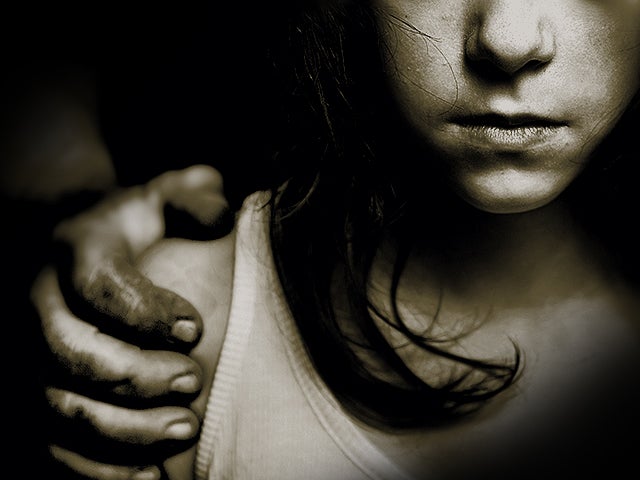 Texas teen who survived sex trafficking shares her harrowing story
DALLAS She's one of the youngest victims of sex trafficking in North Texas to ever publicly tell her story.
The Department of Public Safety recently helped rescue a 14-year-old girl after she was forced into prostitution. She is now working with a Frisco victim's shelter called Treasured Vessels.
The teen and her mother did not want to be identified when they gave an exclusive interview to CBS Dallas-Fort Worth.
The victim is now back with her mom after being rescued just two months ago. Treasured Vessels is helping her readjust to life back home with her family.
Authorities say a man and two women drove her to Shreveport and plied her with drugs before selling her for sex online.
"I was scared and I was crying because I didn't have a ride home," she says, "and I had school on Monday."
She met them in June on a social media app called Tagged and they lured her with an offer to smoke weed.
"I was trying to get out of the house because I was bored," she says.
Within days they moved from Dallas to San Antonio to Austin and posted escort ads, telling her she would have to make money through prostitution to pay her way home.
"I couldn't go nowhere they had a car I didn't know where I was at," she says.
It's something that's not easy for the young girl to talk about.
"I don't know what to say, I was so scared," she says.
"We know that statistics show about 400 underage girls in Dallas are sold each night," says Alicia Bush who founded a Frisco based nonprofit called Treasured Vessels.
Her organization is raising money to build a shelter for sex trafficking victims that she says are too often sent to juvenile detention or jail.
"We're finding out these girls need long-term residential care," says Bush. "This is a lifelong journey of healing and that's really what's important to us."
The teens mother says she didn't know her daughter was even talking to strangers on apps.
"It was horrifying and I didn't know if I would ever see her again," says the teen's mother.
Now that the ordeal is over the teen says she wouldn't wish it on anyone.
"You go through a lot and you feel like you're worthless you're not worth anything and you get really low self-esteem," says the teen.
She just had to transfer to another school because of bullying from students who found out about her story.
She was rescued when police traced her phone. Her abusers have not been arrested. DPS is investigating her case.
Click here for more information about Treasured Vessels.
Thanks for reading CBS NEWS.
Create your free account or log in
for more features.