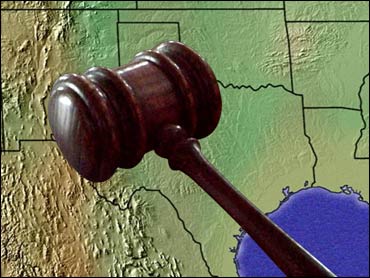 Texas District Fight Goes To Court
The battle over congressional redistricting shifted from the state Capitol to federal court as Democrats filed a motion to prohibit the state from implementing a new Republican-backed map.
The court motion alleges the map may violate federal law and would be disruptive because it moves more than 8.1 million Texans into new districts. It seeks to have implementation blocked until at least the 2004 election cycle.
U.S. Rep. Martin Frost, a Democrat, said the new plan is an unconstitutional attempt to guarantee victory for seven Republican politicians and reduces the number of minority districts in Texas from 11 to 10.
"It's a brutal and ugly trade-off: Seven GOP politicians win, but 3.6 million minority Texans lose," he said.
Republicans have said the new map adds a new minority district in Houston and another in south Texas. The state attorney general's office expects the map will be upheld by the Justice Department, said spokeswoman Angela Hale.
Democrats filed the motion Sunday with a three-judge panel in Tyler, the same panel that drew the redistricting map now in effect, said attorney Gerry Hebert, who represents Democratic interests. The judges drew that map after state lawmakers failed to agree on a plan.
The same day, a similar motion was filed with a federal judge in Marshall, in east Texas, by a group of Democrats seeking a temporary restraining order blocking the map.
Rusk City Councilman Walter Session, one of the plaintiffs, said he sued because he believes black representation would be lost under the new plan, the Tyler Morning Telegraph reported in its Wednesday editions.
Congressional redistricting usually follows the once-a-decade U.S. census. But Texas Republicans, led by U.S. House Majority Leader Tom DeLay, pushed for new districts this year even though it was a non-census year, arguing that lawmakers – not judges – should draw the boundaries.
Democrats wanted to keep the existing districts and fought the bill's passage, staging two boycotts of the Texas Legislature.
Under the plan, Republicans could win as many as seven additional seats in the state's congressional delegation, which Democrats now dominate 17-15. Republican Gov. Rick Perry signed the bill into law Monday.

Thanks for reading CBS NEWS.
Create your free account or log in
for more features.