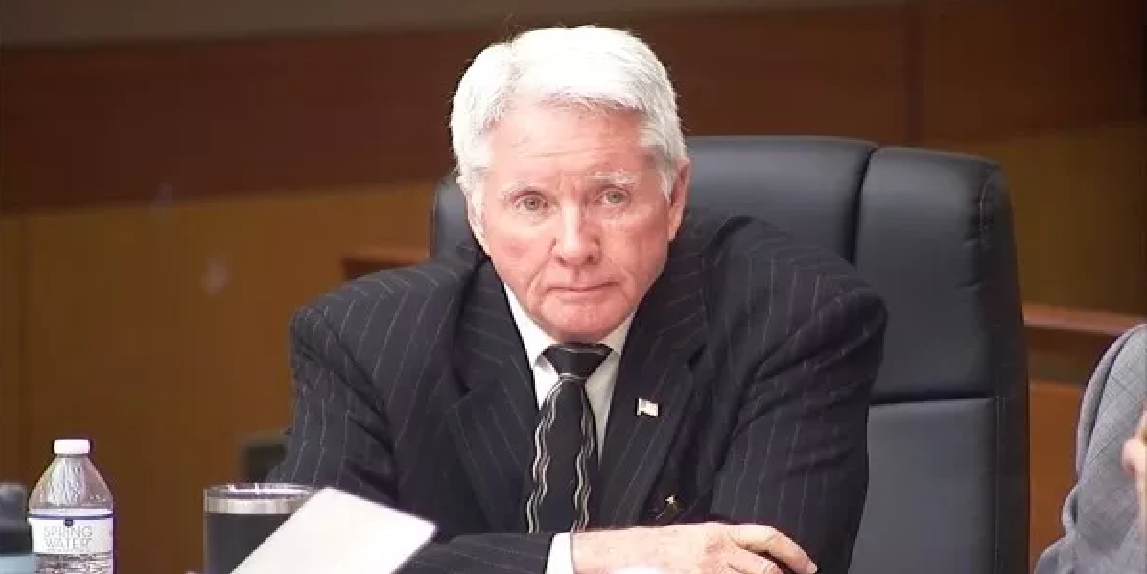 Tex McIver case: Atlanta attorney who shot wife in SUV guilty of felony murder
Update: On June 30, 2022 Georgia's highest court threw out McIver's murder conviction and ruled he was entitled to a new trial. Read more here. Our earlier story is below.
---
ATLANTA -- A jury has found an Atlanta attorney who fatally shot his wife guilty of charges including felony murder. Jurors returned the verdict Monday afternoon in the case of 75-year-old Claud "Tex" McIver.
They found McIver guilty of felony murder, aggravated assault, possession of a firearm during commission of a felony and influencing witnesses, reports CBS affiliate WGCL.
He was found not guilty on another count of malice murder.
No one has disputed that he shot 64-year-old Diane McIver in September 2016, but the defense had said the shooting was an accident.
The felony murder conviction carries a possible sentence of life in prison, and it's up to the judge whether he will have the possibility of parole.
McIver was immediately handcuffed in preparation to be taken to jail. No immediate sentencing date was announced.
Prosecutors had said McIver intentionally killed his wife because he was in dire financial straits and coveted her money.
The McIvers were affluent and well-connected. He was a partner at a prominent labor and employment law firm and served on the state election board. She was president of U.S. Enterprises Inc., the parent company of Corey Airport Services, where she had worked for 43 years.
Dani Jo Carter, a close friend of Diane McIver, was driving the couple's Ford Expedition on the evening of Sept. 25, 2016, as the three returned from a weekend at the McIvers' horse farm in Putnam County, about 75 miles east of Atlanta. Diane McIver was in the front passenger seat and Tex McIver was in the back seat behind his wife.
With traffic heavy on the interstate, Carter exited in downtown Atlanta. A short while later, McIver fired the gun, hitting his wife in the back. Carter drove to Emory University Hospital, where Diane McIver died.
Both in their second marriage, the McIvers were both wealthy when they wed and kept their finances separate.
But with the recent loss of his equity partnership in his law firm, Tex McIver's income had decreased dramatically and he depended on his wife financially. Prosecutor Clint Rucker said in his closing argument that McIver coveted his wife's money and was better off with her dead than alive.
Defense attorney Bruce Harvey countered that the state's case was full of innuendo and unfulfilled promises and characterized it as an "accident in search of a motive." His co-counsel, Don Samuel, acknowledged that their client was far from perfect but insisted that he loved his wife dearly and it was illogical to think he would kill her intentionally.
Thanks for reading CBS NEWS.
Create your free account or log in
for more features.