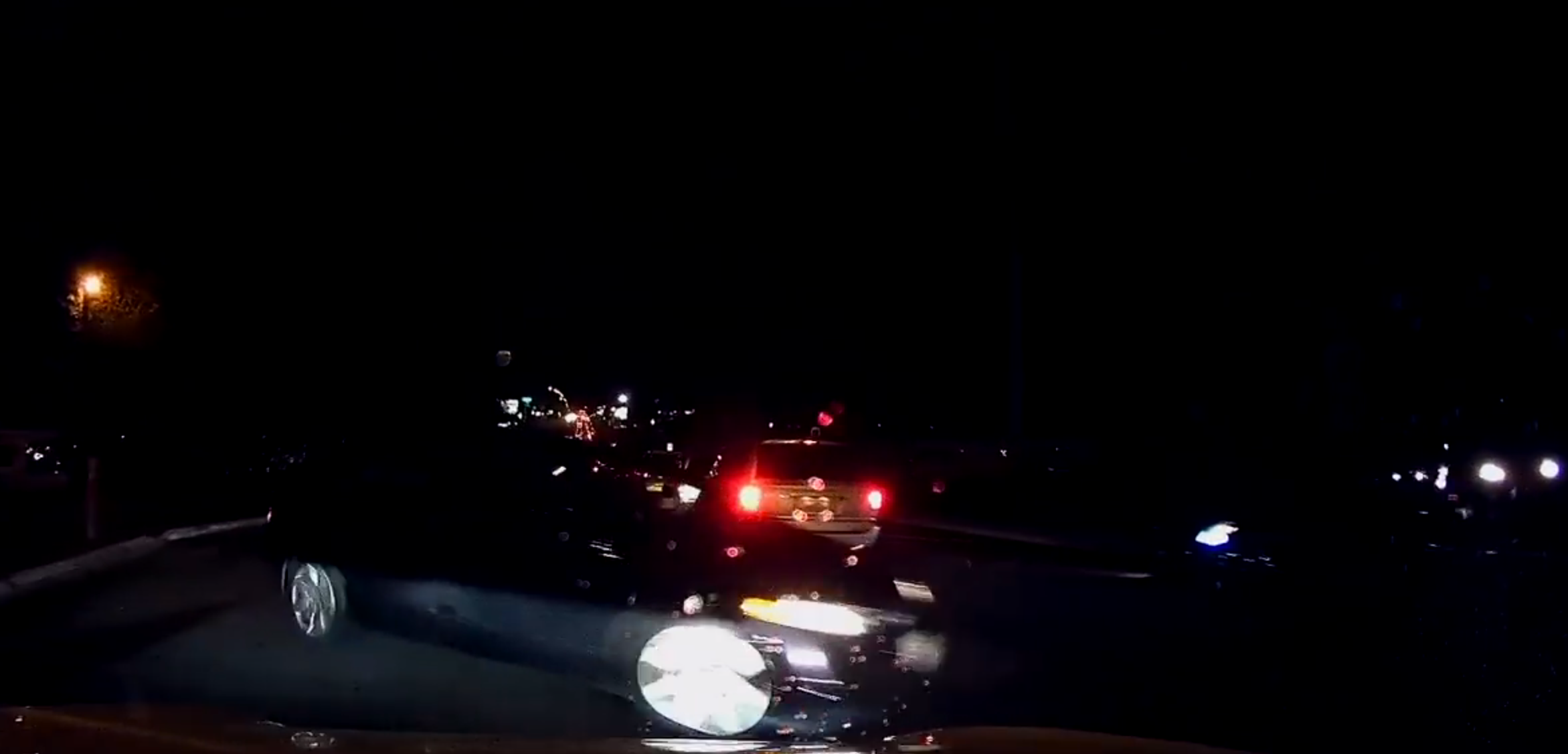 Tesla's autopilot helps Seattle Uber driver avoid a car crash
For Seattle Uber driver Jon Hall, the autopilot feature of his Tesla car saved the day. He narrowly avoided an accident with a car that suddenly pulled into moving traffic.
Hall uploaded a video to YouTube Wednesday showing the quick save. Dashcam footage, shows Hall driving down State Route 99 -- not far from downtown Seattle -- on a dark, rain-filled evening. Suddenly, an oncoming car makes an unexpected lefthand turn, speeding closely in front of Hall's car. Thanks to the autopilot technology of his Tesla Model S P85D, the vehicle immediately stopped, avoiding a collision.
Hall was traveling slightly under 45 mph and wrote under his video that he "did not touch the brake" and that the "car did all the work."
Tesla's sophisticated autopilot feature uses cameras and sensors to detect how close you are to the car in front of you and can apply the brakes to keep a safe distance. The feature can also change lanes and warn drivers about potential side impacts.
"I think this is going to be quite a profound experience for people," Tesla CEO Elon Musk said in a media call when the technology was announced earlier this month. "In the long term, it will be safer than a person driving."
On his Twitter page, Hall responded to some users' comments about the video. Twitter user @h0ldmybeer tweeted, "Tesla stops terrible driver from crashing," (presumably) referring to the oncoming car that Hall avoided. The Uber driver replied that he agreed, with a suggestion for future Tesla innovations: "Please make the car autonomous so I can stop driving!"
Believe us, Musk is working on it.
Thanks for reading CBS NEWS.
Create your free account or log in
for more features.