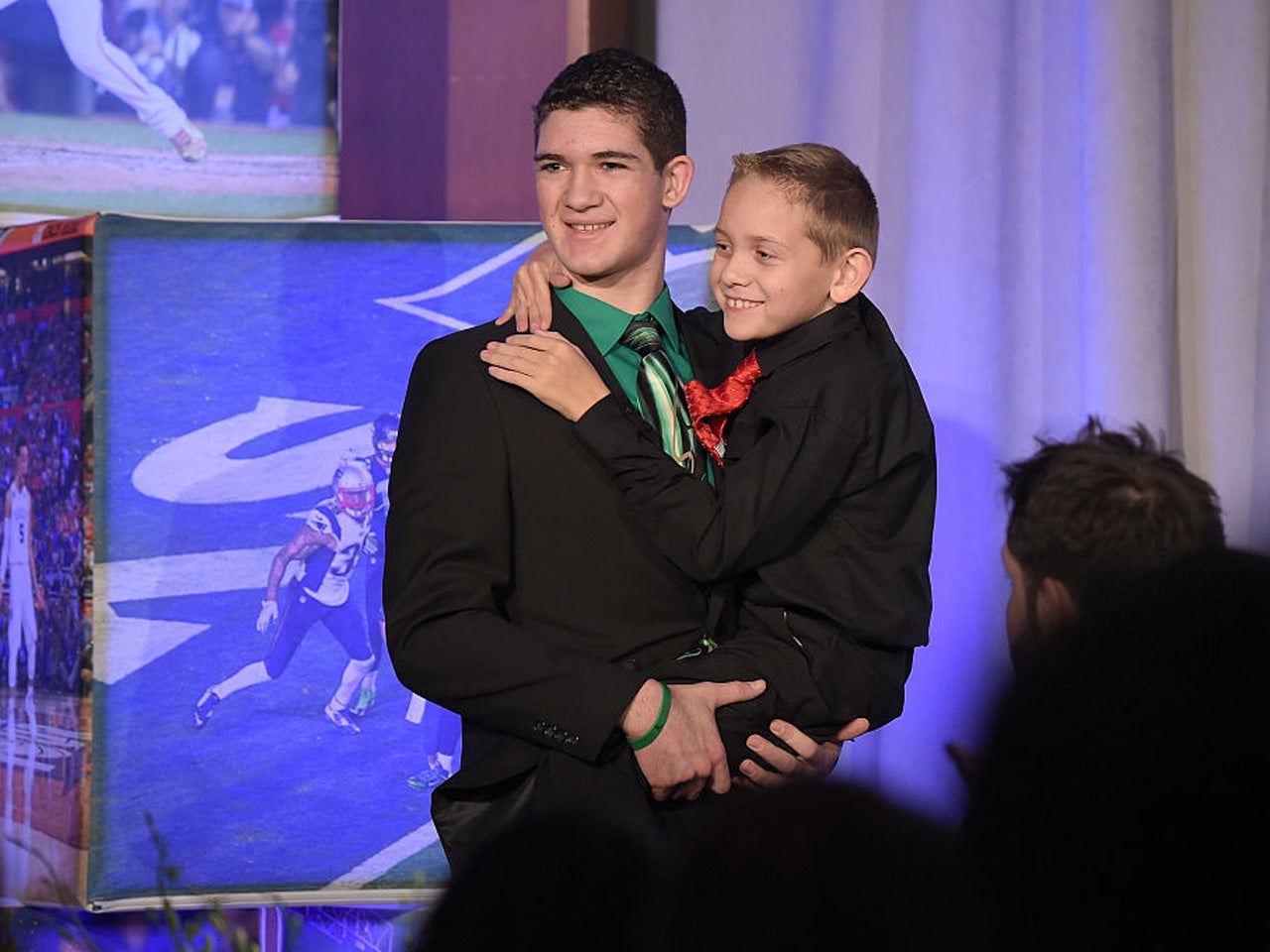 Teen carrying disabled brother finishes 111-mile walk
LANSING, Mich. - A 16-year-old boy and his disabled younger brother finished a 111-mile walk Monday, reaching the steps of the Michigan Capitol after the teen carried his sibling on his back for all but the last half-mile.
It was the third and longest journey for Hunter Gandee and 9-year-old Braden Gandee, who has cerebral palsy. They set out from Monroe County last Wednesday to inspire people to embrace anyone with a disability.
"Not just cerebral palsy - all disabilities," Hunter told The Associated Press.
Surrounded by family, Braden walked the last half-mile to the Capitol with a walker. Hunter says Lt. Gov. Brian Calley and others greeted them.
"It's hard to take just one moment," Hunter said when asked to describe a highlight. "A lot of memories were created. To see Braden get to the steps of the Capitol building was just amazing."
It wasn't their first trek. Hunter was 14 in 2014 when he carried Braden for 40 miles. Last year, they made a 57-mile walk.
Hunter is a student at Bedford High School in Temperance. Two years ago, he held Braden in his arms on the mound at Comerica Park as Braden tossed the ceremonial first pitch at a Detroit Tigers game.
Braden typically uses a walker, braces or a power chair to get around.
"Whenever I'm going through something that's difficult and doing something that's hard, I see him and how he worked through it, and it just kind of pushes me through," Hunter told CBS News in 2014.
Hunter, a 155-pound wrestler, said he trained for the trek by lifting weights and staying active. And by checking the weather forecast.
Thanks for reading CBS NEWS.
Create your free account or log in
for more features.