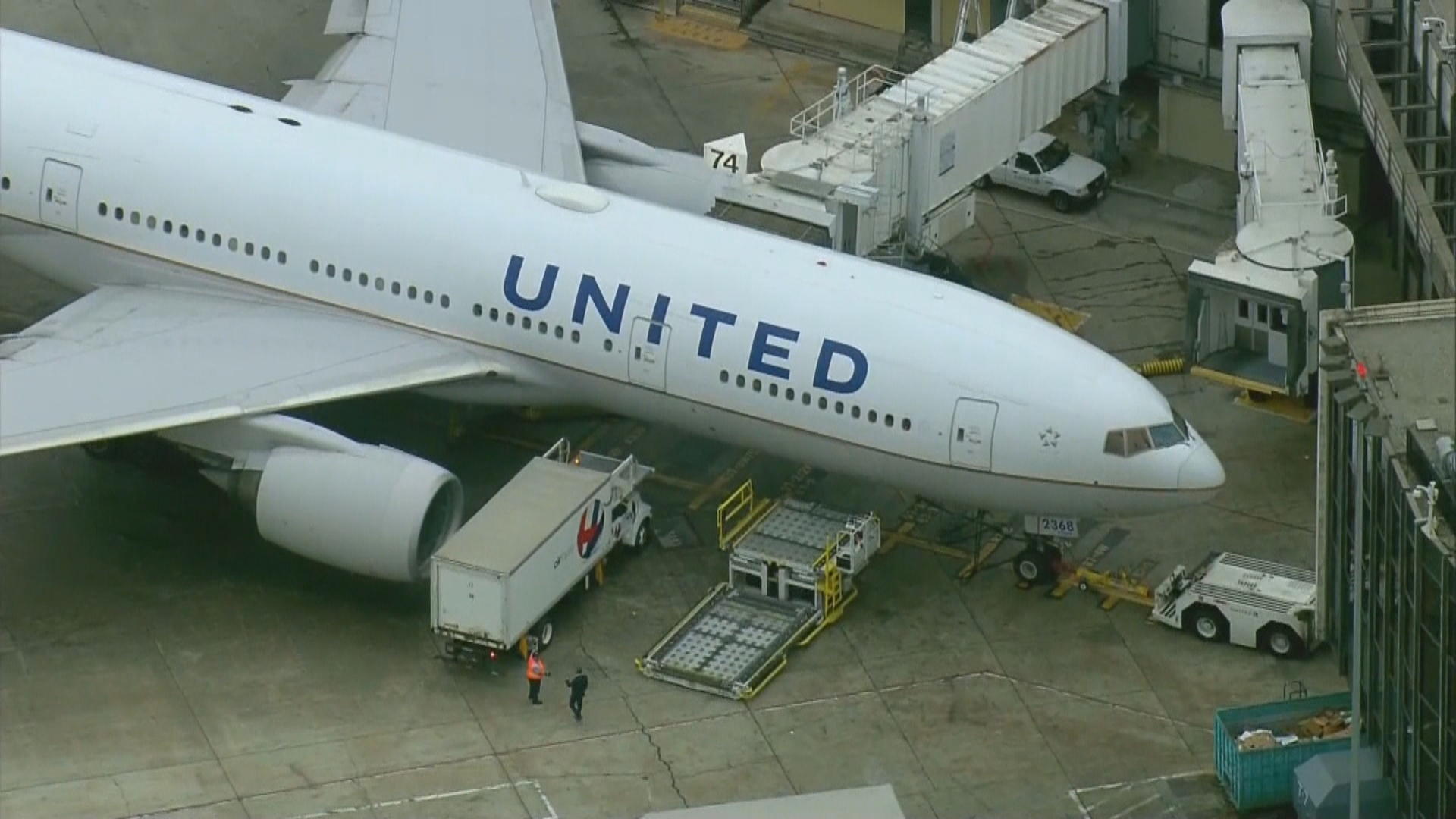 Teen allegedly groped on United flight: "He took my peace of mind"
A 16-year-old girl is speaking out after, she says, she was sexually assaulted while traveling alone on a United Airlines flight from Seattle to Newark, New Jersey, last month. She and her mother asked us to protect their identities in an interview you will see only on "CBS This Morning."
It was a big trip for the teen. She had won admission to a prestigious young women's leadership academy at Princeton, but she says her red-eye flight soon took a traumatic turn, reports CBS News correspondent Anna Werner.
"I knew what was going on but like, I just thought I was dreaming or something, like, this cannot really be happening," she said.
Sleeping on the overnight flight, she says she woke up to find the stranger sitting next to her, touching her.
"I could feel his hand on my thigh, and one of his hands had like, came between my legs and he was rubbing in between my legs and then he tried to put his other hand underneath my pants and I kind of woke up and was like 'What are you doing?'" she said.
She reported it to a flight attendant, who moved her to another seat a few rows up. Still, she was terrified.
"I just felt like he could see me. Like he could see wherever I was sitting," she said. "There was just still so much time, like, I couldn't just leave the plane. I didn't have anyone. I didn't feel like there was anyone on the plane that could protect me."
When the plane parked at the gate in Newark, the teenager says everyone simply walked off -- including the man she says sexually assaulted her.
"I literally thought I was going to die," the teen's mother said. "I'm 3,000 miles away. My child says she's been sexually assaulted and I'm asking her questions and she's like, disoriented, I'm like, 'Where is he? Do you see him?' And she said, 'He just walked by me.' And I said, 'Get the police! Get United!"'
But when the teen's mother finally got a United terminal supervisor on the phone, she says, "The supervisor told me that United did not follow their own protocols. She said, 'You are the first person telling me of your daughter's assault. I don't even have a manifest, I don't have a report. I don't even know who he is or where he is."
Later that day, police and the FBI, which handles incidents in the air, did track down a passenger and arrest him: Vijakumar Krishnappa, a visiting doctor on a fellowship, according to one medical center. He's charged with one count of abusive sexual contact on an airplane. His attorney says Krishnappa "adamantly denies the charges and deserves to be considered an innocent man."
United did not answer CBS News' questions, including about its protocol for reporting sexual assaults, instead saying in a statement, "We take these allegations seriously" and are working with the authorities.
Family attorney Marc Lamber faults United. "The FBI wasn't waiting when the plane landed so the perpetrator, the man who engaged in sexual assault, walked off the plane with a free pass," Lamber said. The family is launching a campaign to raise awareness about incidents like these, the attorney said.
The FBI reports that, in 2016, it conducted 57 investigations into sexual assaults on airplanes, up from 40 in 2015. It's a statistic this mother never knew.
"If I had any inclination that she could be assaulted, I never would have put my daughter on a flight. I would have flown with her," she said.
"He had no right to touch me. He had no right. I guess I would say he took my peace of mind," the girl said. "I don't feel safe."
Krishnappa is out on bail and, if convicted, could face two years in prison and a $250,000 fine. He could possibly be deported.
The FAA told CBS News airlines regularly summon law enforcement to meet planes for alleged crimes, but it appears in this case that may not have happened.
Thanks for reading CBS NEWS.
Create your free account or log in
for more features.