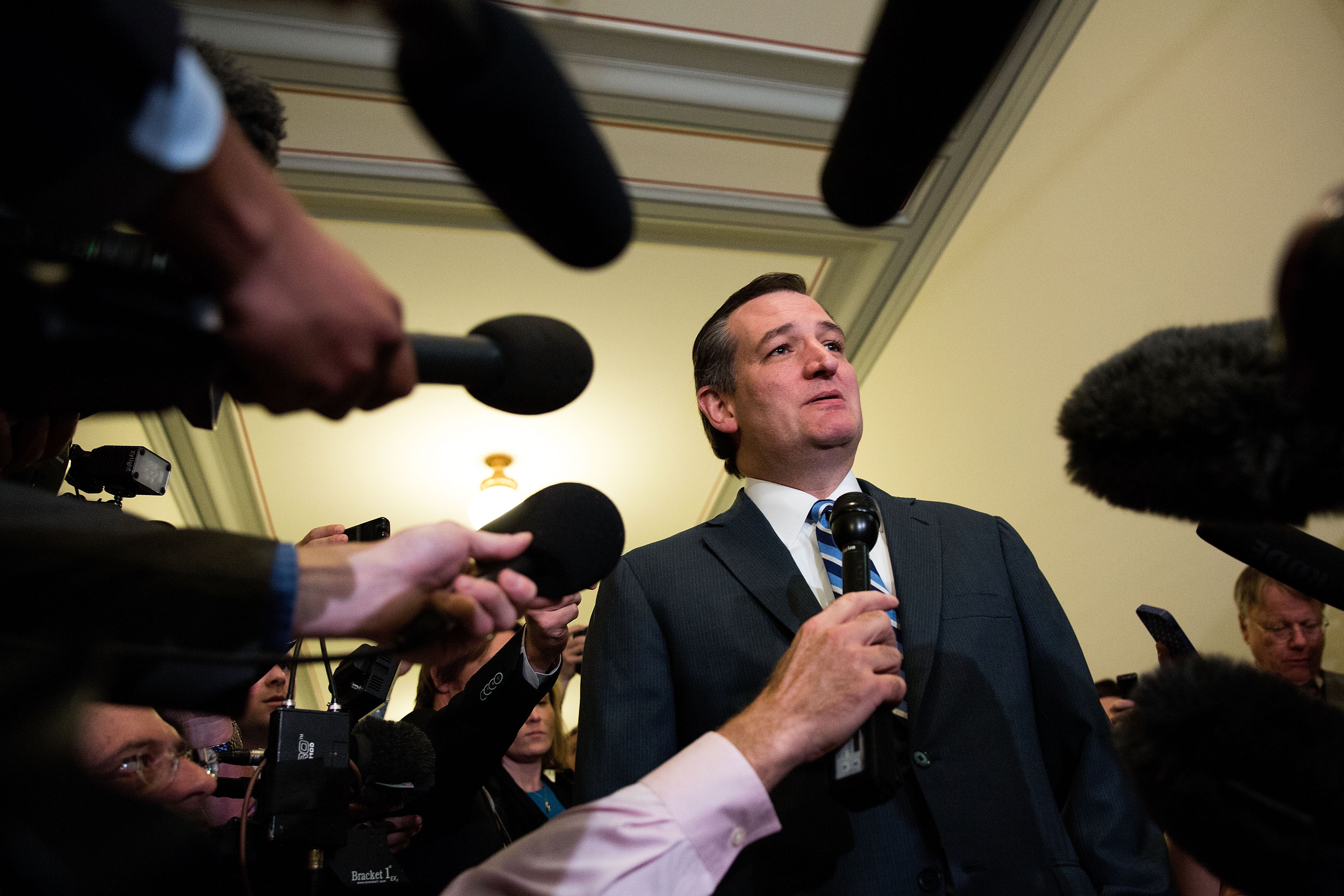 Ted Cruz calls transgender rules for schools "politically correct lunacy"
Ted Cruz, in his first major public appearance since exiting the 2016 presidential race, trashed the White House's recent public school guidance on transgender students as just the latest move by President Obama toward "politically correct lunacy."
"The president issued a decree to every public school in America demanding that they change their bathroom policies, demanding that every public school now allow grown men and boys into little girls' bathrooms," Cruz told a crowd at the Texas Republican convention in Dallas Saturday. "We have entered the world of politically correct lunacy."
Cruz was referring to new directives from the departments of Justice and Education that instructed public schools to let transgender students use bathrooms and locker rooms that corresponded to their gender identity, rather than the gender listed on their birth certificate. The Obama administration released the guidelines Friday, sparking the immediate ire of several conservative state officials and politicians.
"There is nothing in the Constitution that gives the president the power to be the bathroom police for this country," Cruz said.
The Texas senator's remarks follow similar comments by the state's lieutenant governor, Dan Patrick, when he said Friday that Texas "will not yield to blackmail from the president of the United States."
Patrick went so far as to suggest that Mr. Obama was "probably paying back the lesbian, gay and transgender community that helped him defeat Hillary Clinton in 2008 or he believes in this policy."
While Cruz called for a "strong conservative president who will repeal common core and abolish the Department of Education," the former Republican primary contender gave no hints as to who he would like to see in the Oval Office.
Rather, his address to the Republican gathering focused on thanking the Texas supporters that had propped up his flagging presidential bid.
"It has been a privilege to run the campaign and stand with each of you," Cruz said. "From the bottom of my heart, thank you."
He added that his fight for conservative principles would continue into the Senate and encouraged the crowd to "have hope."
Earlier this week, Cruz filed paperwork to run for his Senate seat in 2018, but in Dallas, Cruz also left the door open for another possible presidential bid in 2020.
"I don't know what the future will hold," Cruz said Saturday. He also gave a nod to his early running mate pick, Carly Fiorina, saying "she would've made a phenomenal vice president."
"And," he added, "she just might someday in the future."
Thanks for reading CBS NEWS.
Create your free account or log in
for more features.