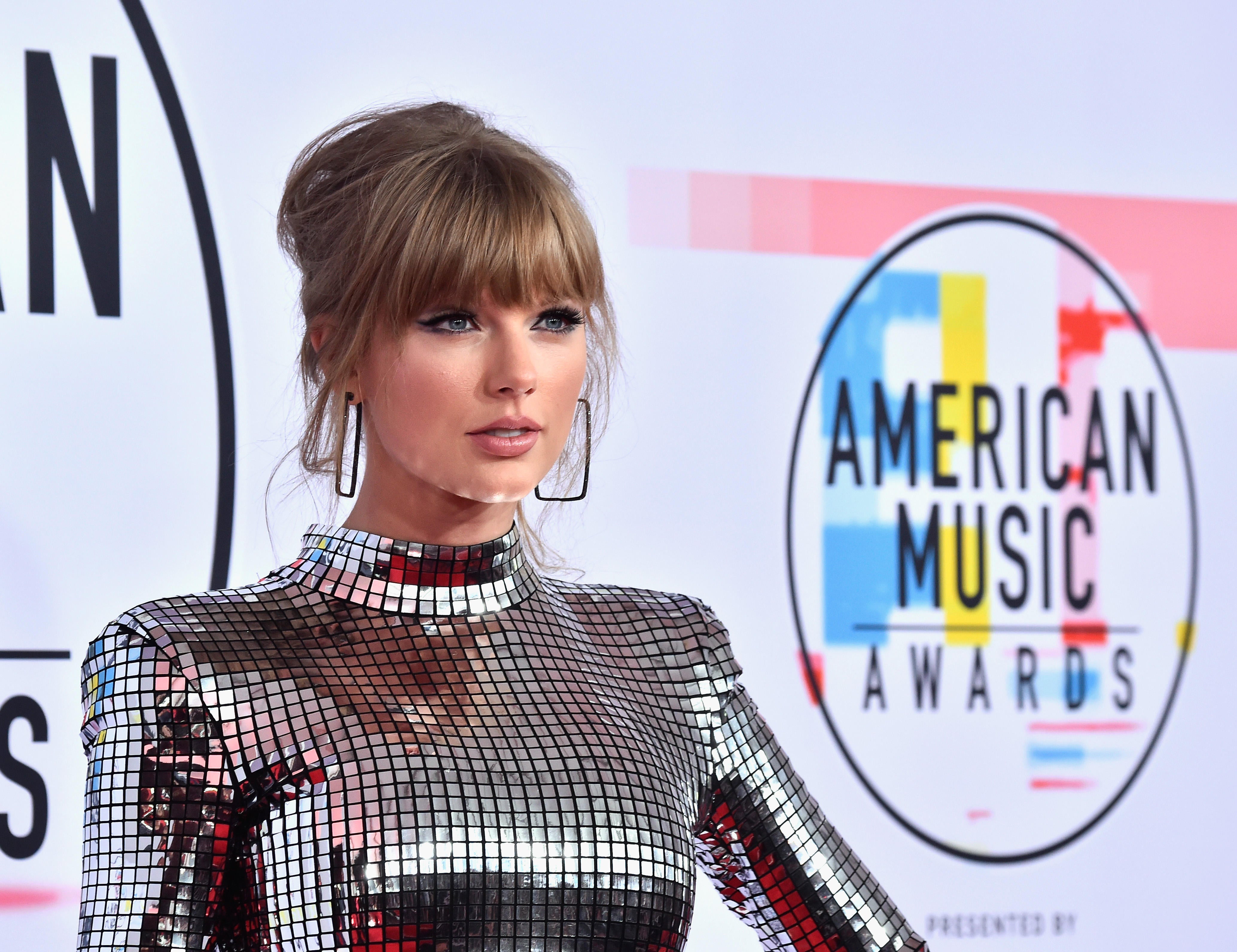 Taylor Swift urges fans to vote on Election Day
Once known for her political silence, Taylor Swift is continuing her crusade to get fans to the polls on Election Day. In October, the pop star reportedly caused a spike in voter registrations both nationwide and in Tennessee when she spoke out on Instagram, and on Tuesday, she reminded fans to vote.
Swift posted a video on her Instagram Stories saying: "What is today? Tuesday. What was it that everyone is supposed to do today? What was it? Oh yeah, you gotta go vote today."
The "Look What You Made Me Do" singer said she feels encouraged by the newest generation of voters.
"I'm seeing a lot of underestimation of young voters and this new generation who now have the right to vote just in the last couple of years, but these are people who grew up post 9/11, they grew up with school shooting drills at their schools," she said. "These are people who want to vote."
She continued and reminded her fans how powerful their votes can be.
"It's not enough to just want change. It's not enough to just want to vote," she explained. "You have go and make change by voting and today is your opportunity to do that. I promise you it feels so wonderful to exercise that right that you have."
She concluded, "Happy voting, you guys," and asked fans to tag her in their #justvoted posts.
In October, Swift wrote in an Instagram announcement that she is supporting Tennessee's Democratic Senate candidate Phil Bredesen, who is running against Republican Marsha Blackburn for Sen. Bob Corker's seat. According to the group Vote.org, Swift's post to her 112 million Instagram followers seems to have "helped bring out young voters."
"A majority of new registrations since Sunday [October 7] have been from people between 18 and 29 years old," the group said in a release on October 9. About 64,000 out of the 105,000 total new registrations nationwide between October 7, when Swift made her announcement, and October 9, were in this age group.
The pop star -- who lived for several years in Tennessee -- explained to her Instagram followers that though she remained quiet in the past about her politics, she had to speak out against Blackburn because her "voting record in Congress appalls and terrifies me." Swift added, "These are not MY Tennessee values." Swift objects to Blackburn's opposition to certain LGBTQ rights and her vote against the Reauthorization of the Violence Against Women Act in 2013.
On October 9, Swift talked about politics again at the American Music Awards. She was accepting the award for artist of the year when she urged viewers to vote.
The singer echoed her own political Instagram post and said, "And you know what else is voted on by the people is the midterm elections on Nov. 6. Get out and vote. I love you guys."
Watch special election coverage live on CBSN on fuboTV. Start a free trial.
Thanks for reading CBS NEWS.
Create your free account or log in
for more features.