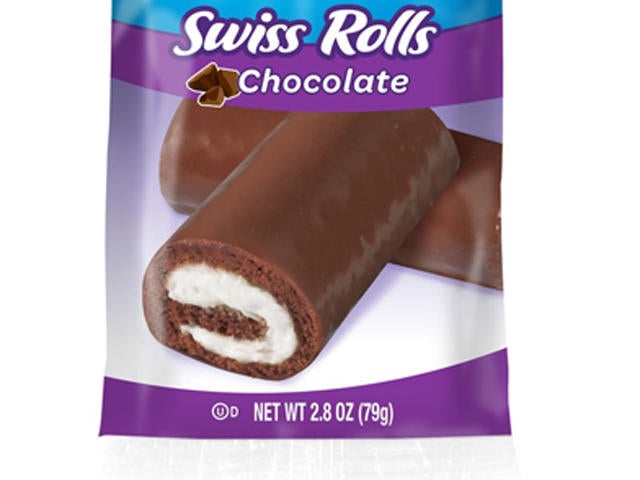 Swiss Rolls recalled over potential salmonella contamination
Flowers Foods has issued a nationwide recall of Swiss Rolls, as well as a brand of bread sold in some Southern states. The company says salmonella may be lurking in the products.
The Thomasville, Georgia-based food producer, which features brands such as Wonder Bread, Nature's Own and Tastykake, voluntarily recalled the Swiss Rolls and bread Wednesday.
The Swiss Rolls are sold under the brand names Mrs. Freshley's, Food Lion, H-E-B, Baker's Treat, Market Square and Great Value. Perhaps the most far-reaching is Great Value, which is sold by Walmart.
Also recalled was Captain John Derst's Old Fashioned Bread, which was distributed in Alabama, Florida, Georgia, North Carolina and South Carolina.
Flowers Foods said salmonella could be present in the whey powder used in both recalled products, adding that the powder was provided by a third-party supplier.
The company says there have been no illnesses reported in connection with the recalled items. A full list of the affected products is available on the company's website.
Customers are instructed to throw the products away or return them to the place of purchase for a full refund.
Those with questions are instructed to call the Flower Foods Consumer Relations Center at 1-866-245-8921.
The company's statement explains the risks of salmonella: "Salmonella is an organism that can cause serious and sometimes fatal infections in young children, frail or elderly people, and others with weakened immune systems. Healthy persons infected with Salmonella often experience fever, diarrhea (which may be bloody), nausea, vomiting and abdominal pain. In rare circumstances, infection with Salmonella can result in the organism getting into the bloodstream and producing more severe illnesses such as arterial infections (i.e., infected aneurysms), endocarditis and arthritis."
Thanks for reading CBS NEWS.
Create your free account or log in
for more features.