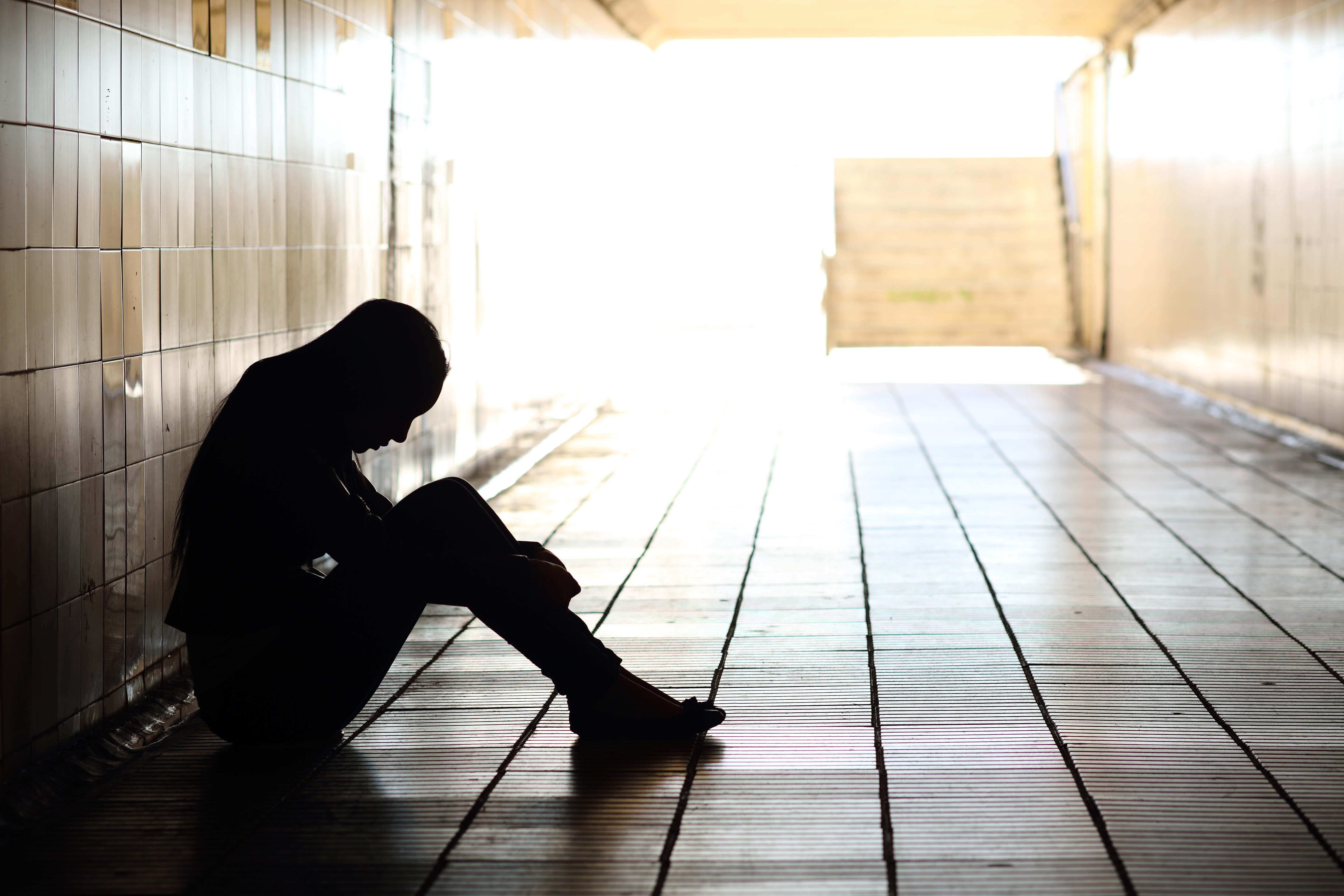 What's behind the rise in youth suicides?
A spate of suicides among unusually young people has made headlines in recent weeks.–
Earlier this month, an 11-year-old girl from South Carolina shot herself to death because she was being bullied at school.
The girl, Toni Rivers, told five of her friends that "she just couldn't do this anymore, and she was going home, and she was killing herself," her aunt, Maria Petersen, told CBS affiliate WTOC-TV.
Just a few days earlier, police reported that a 12-year-old boy jumped from an overpass above Interstate 66 in northern Virginia and landed on a car. He was critically injured and the driver was killed.
These cases are part of a larger and very disturbing trend researchers have observed in recent years: The number of children and teens attempting suicide is on the rise, and so is the number of those who actually die from it.
According to the Centers for Disease Control and Prevention, suicide is the third leading cause of death in young people between the ages of 10 and 24, resulting in about 4,600 lives lost in the U.S. each year.
Cases have been documented in kids as young as 5 years old.
Earlier this year, research presented at the May 2017 Pediatric Academic Societies Meeting in San Francisco found that the number of children and adolescents admitted to children's hospitals for thoughts of suicide or self-harm more than doubled during the last decade.
Now, in a new study published Tuesday in the Journal of the American Medical Association (JAMA), researchers reported a significant increase in emergency department visits for self-inflicted, non-fatal injuries among children and young adults.
The research, based on government data, showed a 5.7 percent increase in such visits per year from 2008 to 2015. Female tweens and young teens led the way in this troubling trend.
"In particular, self-inflicted injury rates for young females aged 10 to 14 years increased 18.8 percent annually from 2009 to 2015," Dr. Melissa Mercado, one of the authors of the study, told CBS News.
Gregory Plemmons, M.D., an associate professor of pediatrics at Monroe Carell Jr. Children's Hospital at Vanderbilt, who authored the May 2017 study, said the new JAMA report mirrored his own research.
"Although they're still a small percentage of what we take care of, the numbers of kids and teens with suicidal thoughts and actions have dramatically increased across the board," he told CBS News.
Potential reasons behind the trend
While there is strong evidence for rising rates of suicidal thoughts and actions among young people, what researchers aren't so sure about is what is driving this trend.
However, there are some theories.
"Teens are much more likely now than they were just five years ago, or seven years ago, to say that they are anxious and depressed and thinking about suicide," Jean Twenge, a psychologist at San Diego State University, told CBS Evening News earlier this year.
Twenge also penned an article for The Atlantic focused on the correlation between the rising popularity of smartphones and increased rates of suicide and depression among young people.
"Theirs is a generation shaped by the smartphone and by the concomitant rise of social media. I call them iGen," she wrote. "The impact of these devices has not been fully appreciated, and goes far beyond the usual concerns about curtailed attention spans. ... Rates of teen depression and suicide have skyrocketed since 2011. It's not an exaggeration to describe iGen as being on the brink of the worst mental-health crisis in decades. Much of this deterioration can be traced to their phones."
She cites cyberbullying, fear and anxiety of being left out, and sleep deprivation tied to constant smartphone use as factors affecting teens' mental health and well-being.
A large study published earlier this month supports this link. The report, published in the journal Clinical Psychological Science, surveyed about half a million teens ages 13 to 18 on their attitudes, behaviors, and interests.
Among other findings, the research showed that use of electronic devices including smartphones for at least five hours a day among teens more than doubled, from 8 percent in 2009 to 19 percent in 2015. The group who spent the most time glued to their phones were 70 percent more likely to have suicidal thoughts or actions than those who reported one hour of use per day.
"I don't have teenagers but whenever I work with them, they do seem much more pressured and stressed than I remember at that age with social media and keeping up appearances, and that's on top of prepping for college and clubs and over-scheduling," Plemmons said. "It certainly seems to be a different time."
A shortage of mental health care providers and fallout from the Great Recession may also play a role, he said.
What can be done to reverse the numbers?
Regardless of the reasons behind the trend, Plemmons said there's a great need for more mental health care providers.
"We have to make sure that there's access to mental health care," he said. "Kids need to have a safety plan and have resources."
Mercado said the findings of her study "underscore the need for the implementation of evidence-based, comprehensive suicide and self-harm prevention strategies within health systems and communities targeted at young people."
For their part, parents and close family members should have open conversations with their kids and teens, especially if there's concern they are depressed or at risk for suicide.
"This is a real phenomenon. If your child or teenager expresses to you that they've been thinking about suicide, it's important to talk about it and ask further questions," Plemmons said. "Seek care when needed. Don't minimize it or avoid it. You're not going to make someone suicidal by asking about it. That's supported by research. If they're already thinking them, you need to have a plan for what to do."
If you or someone you know is thinking about suicide, call the National Suicide Prevention Hotline at 1-800-273-8255.
Thanks for reading CBS NEWS.
Create your free account or log in
for more features.