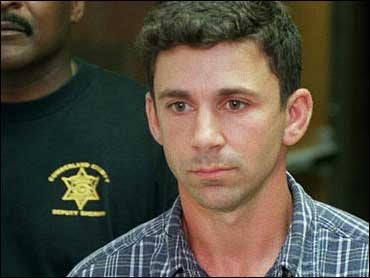 Suicide In Fort Bragg Jail
An Army Special Forces soldier charged with killing his wife after returning from Afghanistan nine months ago hanged himself in a jail cell Sunday, officials said.
Master Sgt. William Wright was one of four soldiers at Fort Bragg suspected of killing their spouses in a six-week stretch last summer. The deadly spree forced the Army to re-evaluate how it provided support for soldiers with strained marriages and those readjusting after combat service.
Three of the four soldiers suspected of killing their wives were in Special Forces units. Each of those three have now committed suicide.
The rash of domestic killings led the Army to send a team of medical experts to Fort Bragg to study a wide range of health-related issues that might explain the killings.
Wright, who was 36 at the time of his arrest July 19, was found dead in his cell about 1 a.m., Lt. Glen Mobley of the Cumberland County Sheriff's Department said.
Wright was alone in the cell and a jailer had checked on him a half-hour before he was found. Jail employees unsuccessfully attempted to revive him with CPR, according to the statement.
Wright served with the 3rd Special Forces Group in Afghanistan and returned a few weeks before reporting his wife, Jennifer, missing July 1. He was charged with first-degree murder in her death and had been held in jail since then without bond allowed.
The couple had three boys, ages 6, 9 and 13.
William Wright was one of three Ft. Bragg soldiers who reportedly took Lariam in Afghanistan and then came home and allegedly killed their wives. Side effects of the drug, also known as mefloquine, have been known to include psychotic episodes.
Johnny Lown, a former Army Medic who served with Wright, says, "Bill was not a guy that you'd suspect."
60 Minutes II Correspondent Vicki Mabrey reported in January that Wright was considering using Larium as part of his defense. Lown, now an ordained minister who visited Wright in jail every week, said Wright was "very confused, he was very paranoid, and I was like 'Wow this is not the Bill that I knew'...About the fifth week after that, he was coherent. He was fine. He even said, 'Well, I'm thinking a lot better now.'"
What does Lown think caused his change? "I think it was the medication. It took about two months for the stuff to clear out of your system."
Lown and his unit had names for the days they took Lariam: "Everybody would call it Manic Mondays or Wild Wednesdays."
But a 19-member team, including mental and physical health workers and military clergy who visited the base in August and September, said the drug Lariam was unlikely to have been at fault.
Instead, investigators said the Fort Bragg killings were probably due to existing marital problems and the stress of separation while soldiers are away on duty. Investigators also said military culture discourages soldiers and their families from seeking help when domestic problems can potentially be resolved.
Only one of the four accused of killing their wives remains facing charges.
Army sergeant Cedric Griffin, who is accused of stabbing his wife Marilyn 50 times and setting her on fire July 9, faces death if convicted.
Sgt. 1st Class Rigoberto Nieves, 32, a Special Forces soldier, fatally shot his wife and himself June 11, two days after he had returned from Afghanistan.
Sgt. 1st Class Brandon Floyd, reportedly a member of the secret Delta Force, shot his wife and then killed himself July 19.

Thanks for reading CBS NEWS.
Create your free account or log in
for more features.