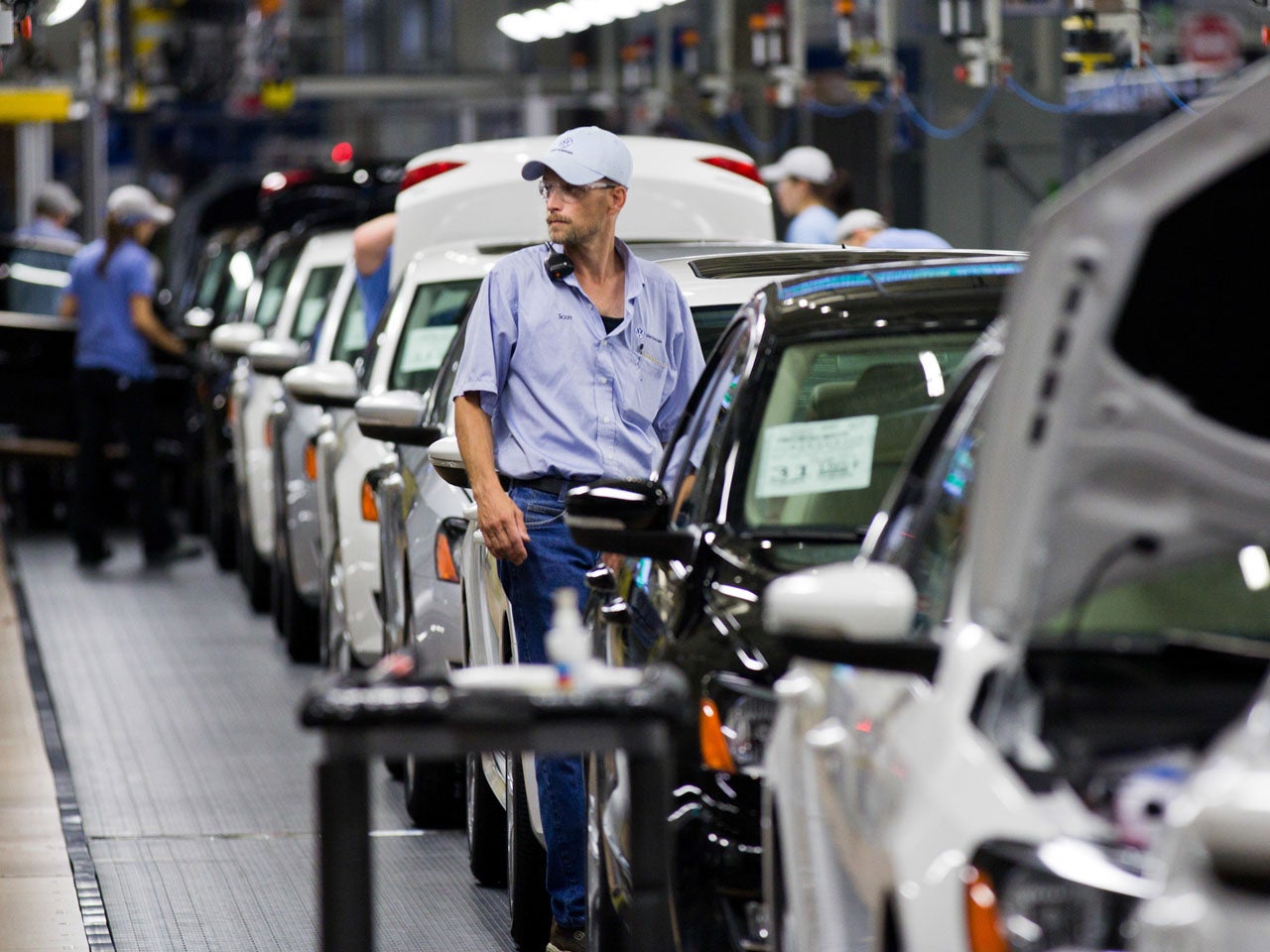 Stunning blow for big labor casts doubt on unions' future
Is there any future for labor unions in America?
The whole notion of worker representation looks to be in doubt after employees at a Volkswagen plant in Tennessee voted against organizing there.
The Friday vote was expected to be a piece of cake for the United Auto Workers union. While other companies fight tooth and nail against labor unions, Volkswagen was actually happy to have one in Tennessee.
The company has a long and valued relationship with what it calls its works councils -- they're the status quo in Germany. Volkswagen even allowed the UAW to campaign inside its factory. That never happens.
But even though Volkswagen essentially gift-wrapped this vote and handed it to the UAW, the union still lost. The vote was close, but still, employees rejected the idea by 712 to 626.
Labor unions have long been in decline in the U.S., but the crushing defeat late Friday night casts further doubt on the future of organized labor here. The UAW was once a powerful force in the auto industry with 1.5 million workers, but now it's down to about 400,000, The Wall Street Journal reports.
The union had hoped to turn things around by organizing workers at several foreign-owned plants in the South. But powerful external forces, including local Republican lawmakers, worked to oppose the strategy. Tennessee's governor claimed that auto parts suppliers wouldn't come to Chattanooga if a unionized plant was there. Bob Corker, the city's former mayor and now a U.S. Senator representing Tennessee, said the union would make VW less competitive, The New York Times reports.
And lurking in the background was the specter of employees and companies in Detroit, a city that declared bankruptcy last year. How much role had big labor played in the decline of the auto industry there?
But perhaps the final nail in the UAW's coffin was that many VW workers were already happy with their working conditions and their average wage of $19.50 an hour.
The battle over the union continued on Twitter long after the vote was over. The loss "shows that southerners cannot be bullied by union thugs," wrote one user. "People have a right to work."
Another user struck a bitter tone. "Friday's UAW vote says to all: Bosses don't need to union-bust. The Republicans will do it for you."
Thanks for reading CBS NEWS.
Create your free account or log in
for more features.