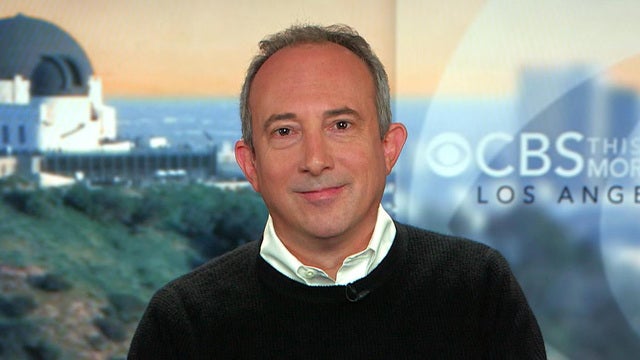 Study finds BPA in cans of many popular food products
Many of America's largest food companies use the chemical bisphenol-A, or BPA, in food can linings to prevent metal corrosion and contamination of the food. But a new report raises concerns about widespread use of the chemical, which has been linked to a number of health issues.
In a study backed by six nonprofit groups, researchers found BPA in 67 percent of the nearly 200 food cans tested.
The controversial chemical was removed from baby bottles and sippy cups almost four years ago, but is still found in the packaging of many popular food products. Of the items sampled, BPA was found in 100 percent of the Campbell's products, 71 percent of Del Monte's and 50 percent of the General Mills cans.
"And what we're seeing now is that more and more, we thought it was being phased out but it's still present in a lot of these products," CBS News medical contributor Dr. David Agus told "CBS This Morning."
BPA has been found to be a "disruptor" of the endocrine system. "You know, it does affect the endocrine system to a small amount, so certainly that may have an effect, especially on kids or as we get older, potentially," said Agus, who is head of the Westside Cancer Center at the University of Southern California.
Some studies have found evidence that BPA could raise the risk of cancer, brain damage, hormonal problems, and issues with the prostate gland in developing fetuses and children. Some research has also suggested a link between BPA and rising rates of obesity.
Agus added that there's limited data, lax oversight, and lack of labeling and transparency on the chemical's use.
In a statement, the FDA said the controversial chemical is "safe for its approved uses in food containers and packaging."
Campbell has previously announced they are phasing out the use of BPA by the middle of 2017, and Del Monte also said they were transitioning away from its use.
General Mills said in a statement: "Once we confirm a viable alternative through rigorous testing, we will determine what makes sense for our Progresso consumers."
For those who do not want to take any risks, Agus suggests going "back to the basics."
"There's an old compound that's safe and we know it's safe. It's called glass," he said.
To reduce exposure, also look for "BPA-free" labels, scale back on canned food or choose items packaged in glass, porcelain or stainless steel containers.
Thanks for reading CBS NEWS.
Create your free account or log in
for more features.