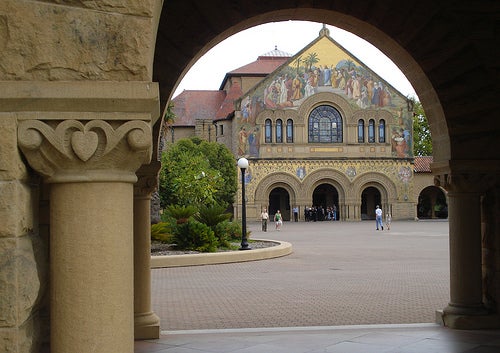 Student debt: Is it worth it?
(CBS News) The cost of college continues to weigh on American families, with a new report out this week that reveals that one out of every five families in the U.S. is paying of student debt, a record high.
Friday morning, Stanford University president, John Hennessy joined "CBS This Morning" co-hosts Gayle King and Charlie Rose to get to the bottom of soaring tuition costs.
Speaking to the hard cost of attending Stanford, Hennessy told Gayle King, "For a student who pays it all, it would be about $50,000 a year. But less than half our students pay that. And the typical student on financial aid has a financial aid package worth over $30,000
But, he maintains that the cost pays off in the end. "On that issue, there's really good data," Hennessy explained. "It's a good investment, the life-time earnings repay with a very high return, much better than we're getting out of the stock market recently. That data is pretty clear."
As to why the cost of college continues to increase these days, Hennessy says there are two factors.
"The first is, we're a service industry, where wages drive costs. We have highly educated people who are well paid and so costs go up, in the same way they do for legal services, medical services."
"The second thing," he continued, "is the reduction of state subsidies at the public universities has meant that tuition has got to make that up."
Thanks for reading CBS NEWS.
Create your free account or log in
for more features.