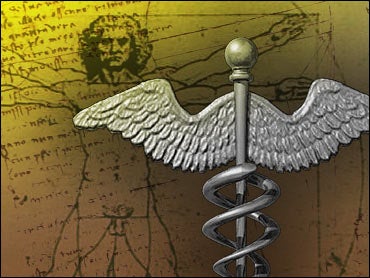 Stretch Marks Getting Under Your Skin?
Roughly 80 percent of Americans have stretch marks.
They aren't dangerous, but they can be unsightly, and many people want to get rid of them -- especially with summer not far off.
Dr. Jeanine Downie, a dermatologist, visited The Early Show to talk about what we can do to prevent and treat stretch marks.
She says that, with some precautions and interventions -- some topical and some by laser -- stretch marks can be minimized. The treatments include creams and lotions -- some over-the-counter, some by prescription -- and, if those don't work, the laser procedures.
WHY DO WE GET STRETCH MARKS?
It's really scar tissue in the second layer of skin. It happens because of sudden weight gain, hormonal changes in teens or in pregnancy, and sometimes because of topical steroid use for things such as psoriasis and excema.
CAUSES
Adolescent growth spurt
Pregnancy
Obesity
Rapid muscle growth
Topical steroids used to treat such conditions as exema and psorias
Men can get them from muscle growth.
HOW CAN STRETCH MARKS BE PREVENTED?
Avoid rapid weight gain
Use topical steroids as directed
Moisturize three times a day. Consider using Keri Renewal stretch mark cream, Retinol Complex (OTC), Belli elasticity (OTC), or a Middle Eastern root plant
Could also try cocoa butter and shea butter, Gycoloic Acid, retinoids (can't use them when you're pregnant)
TREATMENT
Moisturize three-to-four times a day when pregnant
Use retinol or glycolic creams
Laser
WHAT DO LASER TREATMENTS ENTAIL?
Different types of lasers are used, depending on how old the stretch marks are
Red stretch marks are newer and may respond better to creams and lotions. Once they turn white or silvery, you may want to try lasers.
How expensive?
$300 to $1,500, depending on how many treatments.
IS ONE TYPE OF SKIN MORE PRONE THAN OTHERS?
No, they run in families.

Thanks for reading CBS NEWS.
Create your free account or log in
for more features.