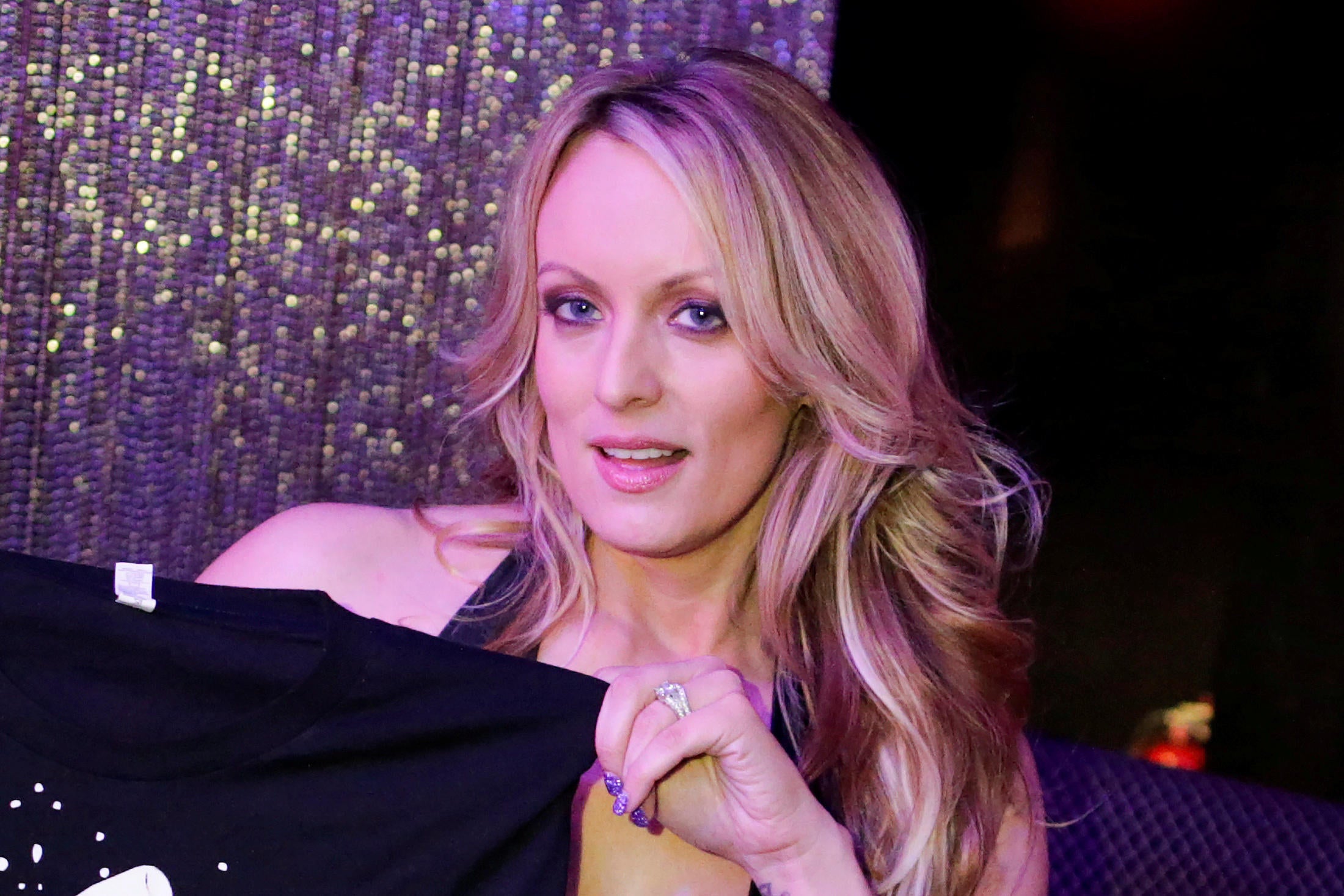 Stormy Daniels reveals sketch of man who allegedly threatened her
Adult film star Stephanie Clifford, who uses the name Stormy Daniels, revealed a composite sketch of the man she claims threatened her and her daughter seven years ago. She believes the threat was connected to her alleged affair with President Trump. Clifford says a man approached her in a parking lot outside of a fitness center seven years ago and told her to "leave Trump alone."
"I'm done being bullied. I'm done," she said on ABC's The View Tuesday morning.
The sketch was created by a professional artist based on Clifford's memory. She and her lawyer Michael Avenatti are offering a $100,000 reward to anyone who can identify the man in the sketch. They set up an email address, "idthethug@gmail.com."
"What I do for a job does not impact my ability to know right from wrong, or to tell the truth," Daniels said.
Clifford is suing Mr. Trump to get out of a nondisclosure agreement regarding her alleged sexual affair with the president in 2006.
Avenatti also said Tuesday that there is "no question" Mr. Trump's lawyer Michael Cohen will be indicted.
"There is no question in my mind that Michael Cohen is going to be indicted," he said, appearing alongside his client.
Clifford was in court Monday when Cohen's lawyers were forced to reveal the mystery identity of one of his three clients: Fox News host Sean Hannity.
Hannity had originally requested that his identity remain anonymous, and Cohen's lawyers tried to keep his name a secret after the FBI raided Cohen's office, hotel room, and home. However Judge Kimba Wood made one of the lawyers reveal his previously undisclosed identity in court.
"Clearly there are documents that have Sean Hannity's name on it in some capacity. Otherwise there would be no reason to bring this up," Avenatti said.
Thanks for reading CBS NEWS.
Create your free account or log in
for more features.