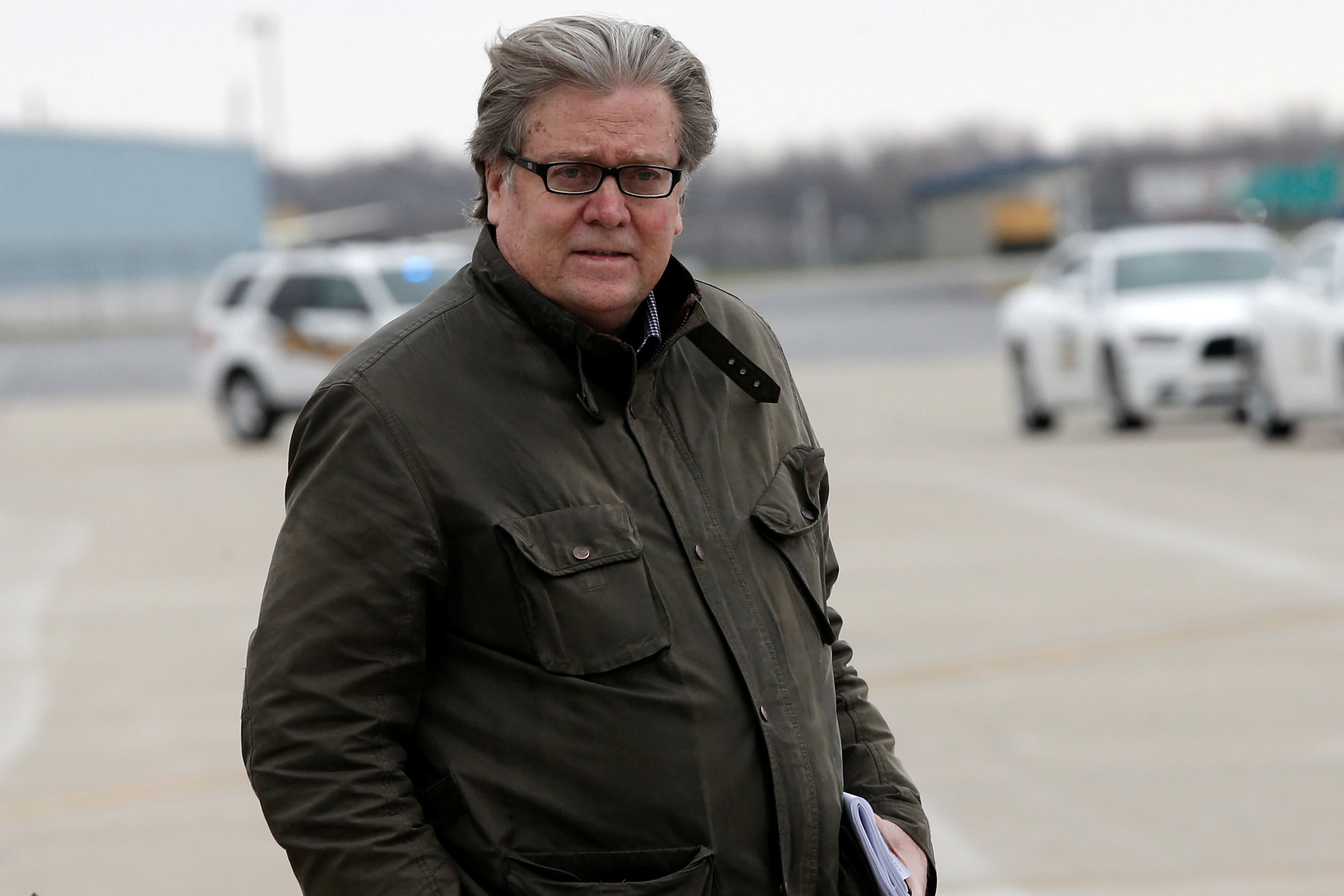 Behind Steve Bannon's worldview and behind-the-scenes influence
President Trump's senior counselor, Steve Bannon, helped write the president's inaugural address and the executive order on travel and refugees. He has also been given a seat on the National Security Council.
"Time" magazine profiles Bannon in a new cover story, dubbing him "The Great Manipulator." Bannon seldom gives interviews, preferring instead to exert his influence behind the scenes with those who actually get to decide American policy, reports CBS News correspondent Jan Crawford. But Bannon has clearly expressed his views before, and those who have followed him see his influence on the president's policies.

Bannon has been outspoken about what he sees as the rise of Islamic extremism threatening the West.
"We are in an outright war against jihadist Islamic fascism," Bannon said at a 2014 Vatican conference.
Regular listeners of his satellite radio show would not have been surprised.
"Christianity is dying in Europe, and Islam is on the rise," Bannon said on Breitbart News Daily in January 2016.
"Up to 5 to 10 percent believe in radical jihad. I mean, you're talking -- they said thousands, hundreds or thousands coming in," he also said in April 2016.
Joshua Green profiled Bannon for Bloomberg Businessweek more than a year ago.
"Above all else, he'd describe himself as an 'American Nationalist' and that has both economics and foreign policy components," Green said.

Bannon is the son of pro-union blue collar Democrats. He served as a naval officer and worked in the Pentagon. He found success on Wall Street at Goldman Sachs, but strikes a populist message.
"Why would you be discontented with a system that reeks with crony capitalism for the wealthy but robs economic opportunity from our middle class?" Bannon said at a Tax Day Tea Party rally in April 2010.
That's a message President Trump was delivering even before Bannon joined the campaign. On Wednesday, the vice president defended Bannon's role.
"There's only one person in charge in the Trump administration, and that's President Donald Trump. But we value, we value Steve Bannon's input," Mike Pence told "PBS NewsHour."
As his influence grows, the ex-Breitbart chairman has also become a lightning rod on shows like "Saturday Night Live."
"He enjoys being looked at as a bad guy. You know, he jokingly refers to himself as Darth Vader," Green said. "He revels in the notoriety and the fact that liberals are so upset and frightened by him."

Bannon has also said there's no doubt that the U.S. will go to war over islands in the South China Sea within the next 10 years. The White House did not respond to our request for comment on this story Wednesday night.
Thanks for reading CBS NEWS.
Create your free account or log in
for more features.