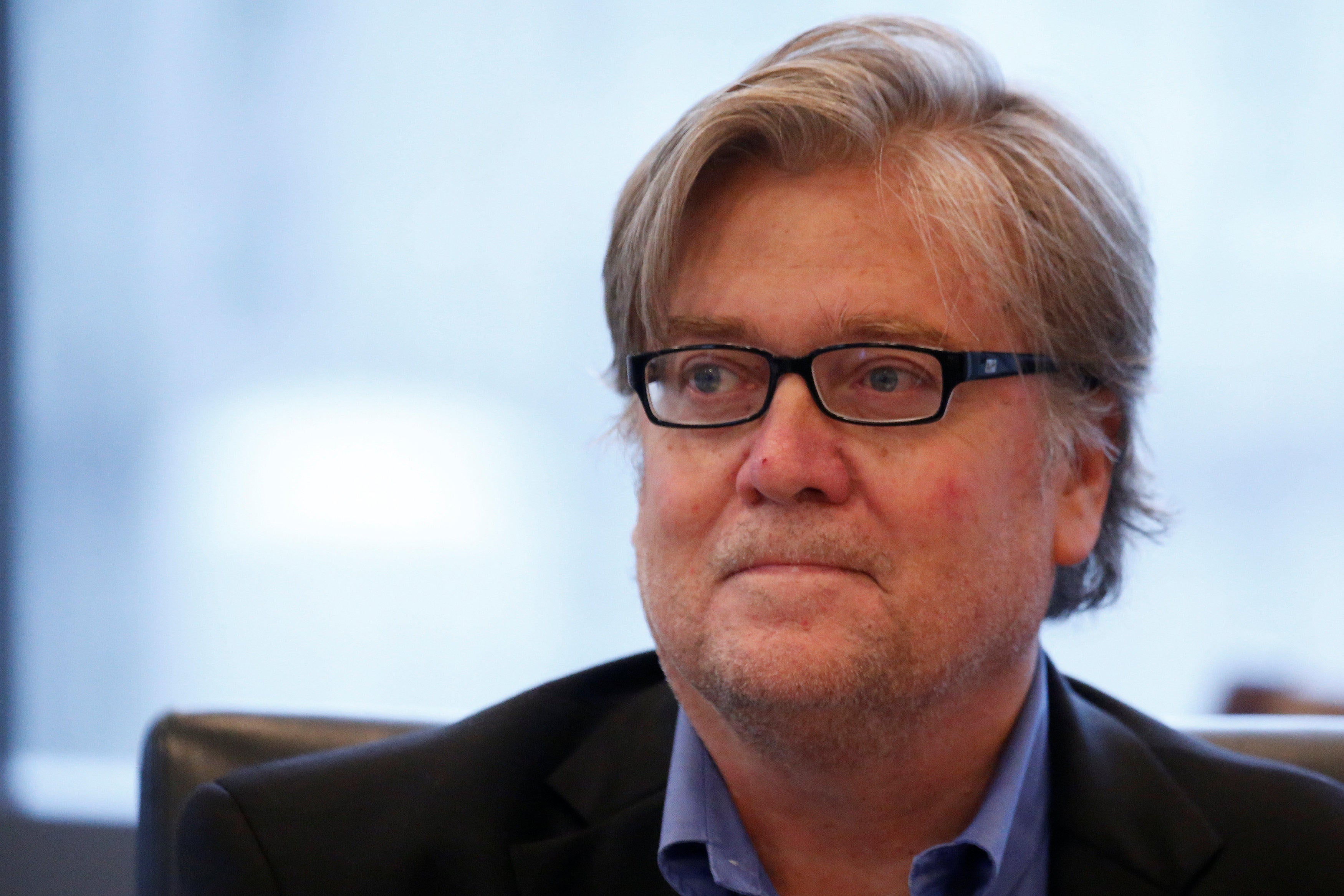 Trump strategist Stephen Bannon tells media to "keep its mouth shut"
President Donald Trump's chief White House strategist says that the media should "keep its mouth shut."
In an interview with The New York Times published Thursday, Stephen Bannon said that the media is the "opposition party" of the new administration and "should be embarrassed and humiliated" by the unanticipated election result.
The article cites Bannon as referring to himself at one point as "Darth Vader."
Asked if he was concerned that press secretary Sean Spicer lost credibility after a forceful opening press conference peppered with false information, Bannon replied, "we think that's a badge of honor."
He adds, "The media has zero integrity, zero intelligence and no hard work."
"I want you to quote this," Bannon to The New York Times. "The media here is the opposition party. They don't understand this country. They still do not understand why Donald Trump is the president of the United States."
A Navy veteran, Bannon earned his wealth as a Goldman Sachs banker and later as a Hollywood investor, reportedly acquiring partial rights to the "Seinfeld" series.
In 2012, Bannon took over conservative website Breitbart after the death of founder Andrew Breitbart. Bannon boasted about turning the site into "the platform for the alt-right."
As chief executive of the Trump campaign, Bannon was responsible for several attention-grabbing moments including the pre-debate press conference with multiple Bill Clinton accusers.
Bannon's appointment to the White House has drawn criticism from Democrats and several civil liberties groups, in part because of his (and Breitbart's) strong association with the alt-right, a political movement with strains of white supremacy.
Thanks for reading CBS NEWS.
Create your free account or log in
for more features.