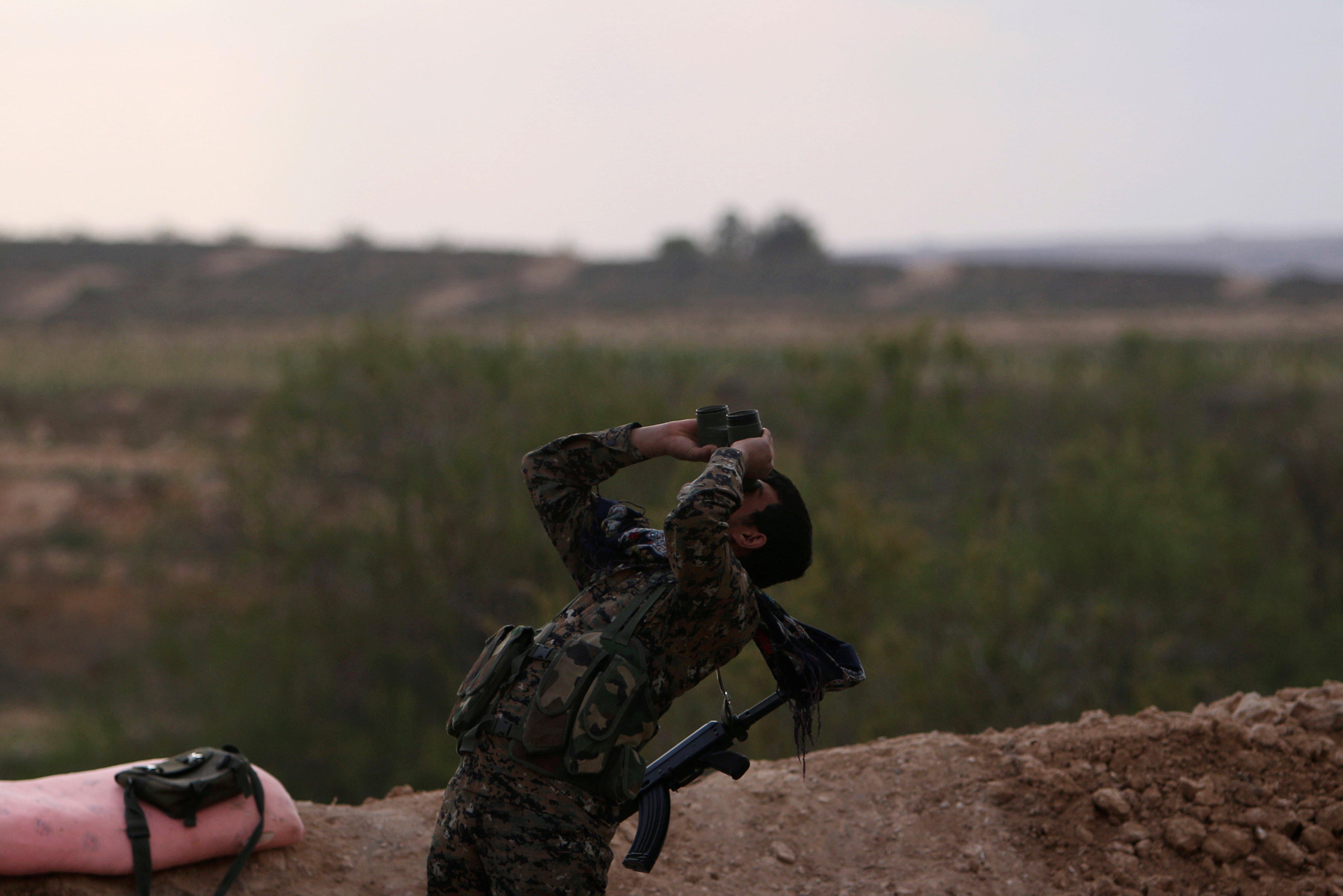 State Department says crematorium installed at Syrian prison
The Syrian regime is using a crematorium at a military prison to dispose of dead bodies in an effort to "cover up" the mass murders that the regime is carrying out, according to the State Department.
The crematorium does not dispose of all of those bodies but allows many of these killings to be committed with "little evidence," explained Stuart Jones, the acting assistant secretary for Near Eastern Affairs, on Monday.
The Saydnaya military prison, located 45 minutes from Damascus, is killing up to 50 people a day. An Amnesty International report earlier this year estimated that between 5,000 and 13,000 people were executed at Sednaya in the last four years.
Three satellite photos, dating back to 2013, were given to reporters to demonstrate the location and evidence showing this crematorium. One photo shows the snow melting on the area of the building where they believe the device is located.
The State Department says Russia and Iran have unconditionally supported the Assad regime but they did not have a hand in creating the crematorium. It is unclear if Iran or Russia know about the crematorium. However, the U.S. government does want Russia specifically to hold the Assad regime accountable for the atrocious acts.
When Russian Foreign Minister Lavrov visited the U.S. last week, for meetings with President Trump and Secretary of State Rex Tillerson, they did not discuss this intelligence with him, Jones said. Nor have the allegations been shared with the Russian government at all.
The Syrian civil war has now claimed over 400,000 lives since it started six years ago.
Thanks for reading CBS NEWS.
Create your free account or log in
for more features.