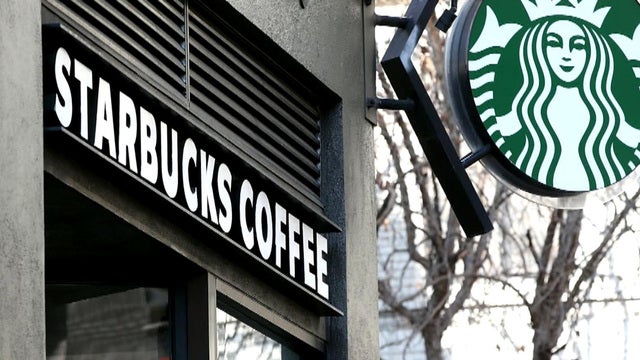 Starbucks, Target among retailers affected by E. coli outbreak
A California farm's celery recall due to E. coli concerns has reached a number of major retail and grocery stores in more than a dozen states, according to the U.S. Food and Drug Administration.
Last week, Taylor Farms Pacific, Inc. of Tracy, California, voluntarily recalled a number of celery products, used in foods including Costco's rotisserie chicken salad, which tested positive for a virulent form of E.coli in a sample tested by the Montana Department of Health.
Nineteen people from seven states, including California, Colorado, Missouri, Montana, Utah, Virginia and Washington, have been sickened from eating it, according to the Centers for Disease Control and Prevention. Five of the patients were hospitalized and two have developed kidney failure, but no deaths have been reported.
Costco said it removed the rotisserie chicken salad from all stores in the U.S. and stopped further production of the product until further notice. Consumers who purchased the chicken salad are urged to throw it away.
Out of an abundance of caution, Taylor Farms announced they are recalling a number of other products that may include celery which could potentially be contaminated with the E. coli strain.
Among the items being pulled from shelves include Starbucks' holiday turkey & stuffing panini, and a number of pre-made salads, sandwiches, and vegetable mixes from Target, Walmart, Costco, and Safeway. For a complete list of affected products, visit the FDA's website.
Symptoms of E.coli vary from person to person but often include severe stomach cramps, diarrhea that is often bloody, and vomiting. Most people get better within five to seven days, but some infections can be severe and even life-threatening.
Anyone concerned about an illness from consumption of any of the recalled products should contact a health care provider.
Thanks for reading CBS NEWS.
Create your free account or log in
for more features.