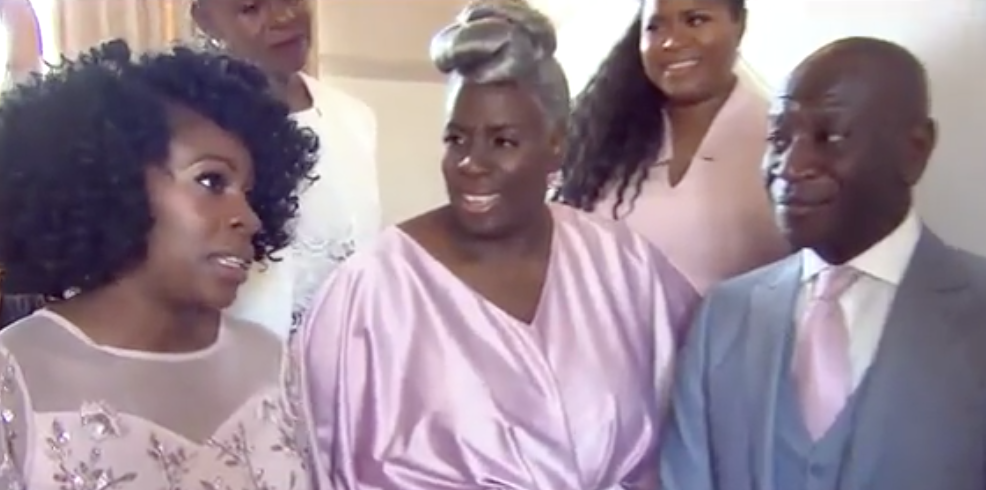 The Kingdom Choir members react to royal wedding performance
The moving rendition of "Stand By Me" struck a chord with millions of royal wedding viewers. CBS News spoke with several members of The Kingdom Choir who reacted to their once in a lifetime performance of the 1961 ballad by Ben E. King for Prince Harry and Meghan Markle at Windsor Castle.
"I'm honored, privileged, happy, excited, bemused, stunned -- all-in-one and more, and I'm still processing that," conductor Karen Gibson said.
"I mean, it's one thing to know that you're going to do this, but when you actually get here ... the atmosphere, the amount of people, the attention -- it really does blow your mind so to be in that room, to be in that chapel and to be one of the few people that actually gets to be in there and experience it, it's very surreal," Bim Amoako-Gyampah said. "But it's wonderful. It's incredible."
We asked Elaine Simpson if she was nervous when all eyes were on her during the performance.
"When we were actually performing, I didn't feel that nervous. I think we just -- you get in a zone as performers you know, and you know what you wanna do and you know what you wanna communicate and you just do it and you enjoy that moment," Simpson said.
"You know, when Karen mentioned to me that, 'We've got a call to do an event, and I just need to check a date with you. I just need to know are you available,'" member Wayne Ellington said. "I was like, 'Yeah, I'm available.' She was like, 'It's big ... but I can't tell you what it is yet.'"
Ellington said Gibson told him the event was the royal wedding but he said it still didn't hit him yet.
---
Watch part of CBS News' Vladimir Duthiers interview with The Kingdom Choir in the video player at the very top of this page or by clicking here.
Thanks for reading CBS NEWS.
Create your free account or log in
for more features.