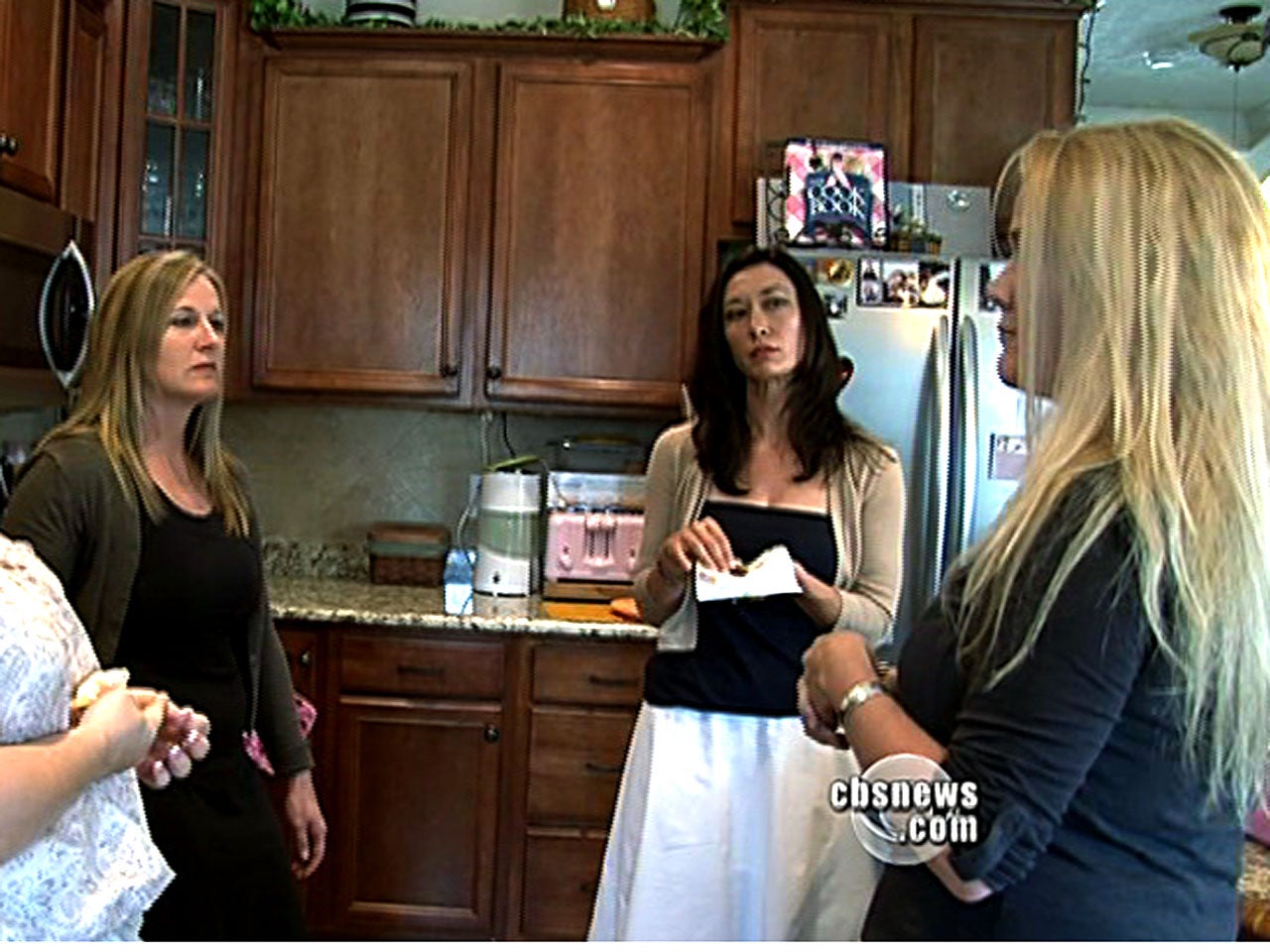 Special Ops widows getting special attention
Since 9/11, more than 300 elite U.S. special operations personnel have been killed in Afghanistan and elsewhere. For their families, finding others who understand their sacrifice and grief can be difficult.
CBS News correspondent Elaine Quijano reports that there is at least one organization working to change that.
More about the organization
One of the people benefitting from this organization is 15-year-old Andrew Maholic, who says he remembers the last time he saw his father.
"He was about to leave to go to Afghanistan and we said good game and we high-fived," Andrew said.
In 2006, Master Sgt. Thom Maholic was killed protecting fellow soldiers during a fierce ambush by the Taliban - a story first made public by "60 Minutes." Andrew received his father's silver star.
"I remember just feeling like I was there for him and I didn't want to mess anything up," Andrew said.
Maholic was a Green Beret based at Ft. Bragg, North Carolina. Special operations teams like his can deploy at a moment's notice, sometimes on classified missions they can't even discuss with their families. This leaves special operations wives like Wendy Maholic to do everything.
"You have to be the mom, the dad, the person who fixes the washing machine," Wendy said.
Wendy had grown used to being apart from Thom as much as 300 days a year, making it even more difficult to accept his death.
"I waited for the knock on the door and for him to come in and say, 'Hey, I'm home.' And it just, didn't happen. It took me a good 3 years for me to finally know that he wasn't coming home," Wendy said.
Wendy found support through the United Warrior Survivor Foundation. Elizabeth Brown, who's married to a Special Forces soldier, runs the organization, which was created to help widows of special operations personnel.
"It is a very tight-knit community. We can put them together with someone that got that life before and gets where they're at now," Brown said.
Molly Patton moved to North Carolina after her husband, Sgt. Major Jerry Patton, died in a training exercise in 2008. She's now raising their four sons alone.
"Well I'm two years out and I'm still (asking) the same thing...who's going to love the boys like their dad?" Molly said.
Now, her family is adjusting, slowly.
"Making sure that their needs are met emotionally and teaching boys boy stuff and that's, I think, the hardest part for me," said Molly.
For Wendy, this backyard memorial reminds her that duty comes with sacrifice.
"He was fighting for his country. I have to respect what he did and go on with every day," Wendy said.
For the surviving families of America's elite Special Forces killed in the field, life soldiers on.
Thanks for reading CBS NEWS.
Create your free account or log in
for more features.