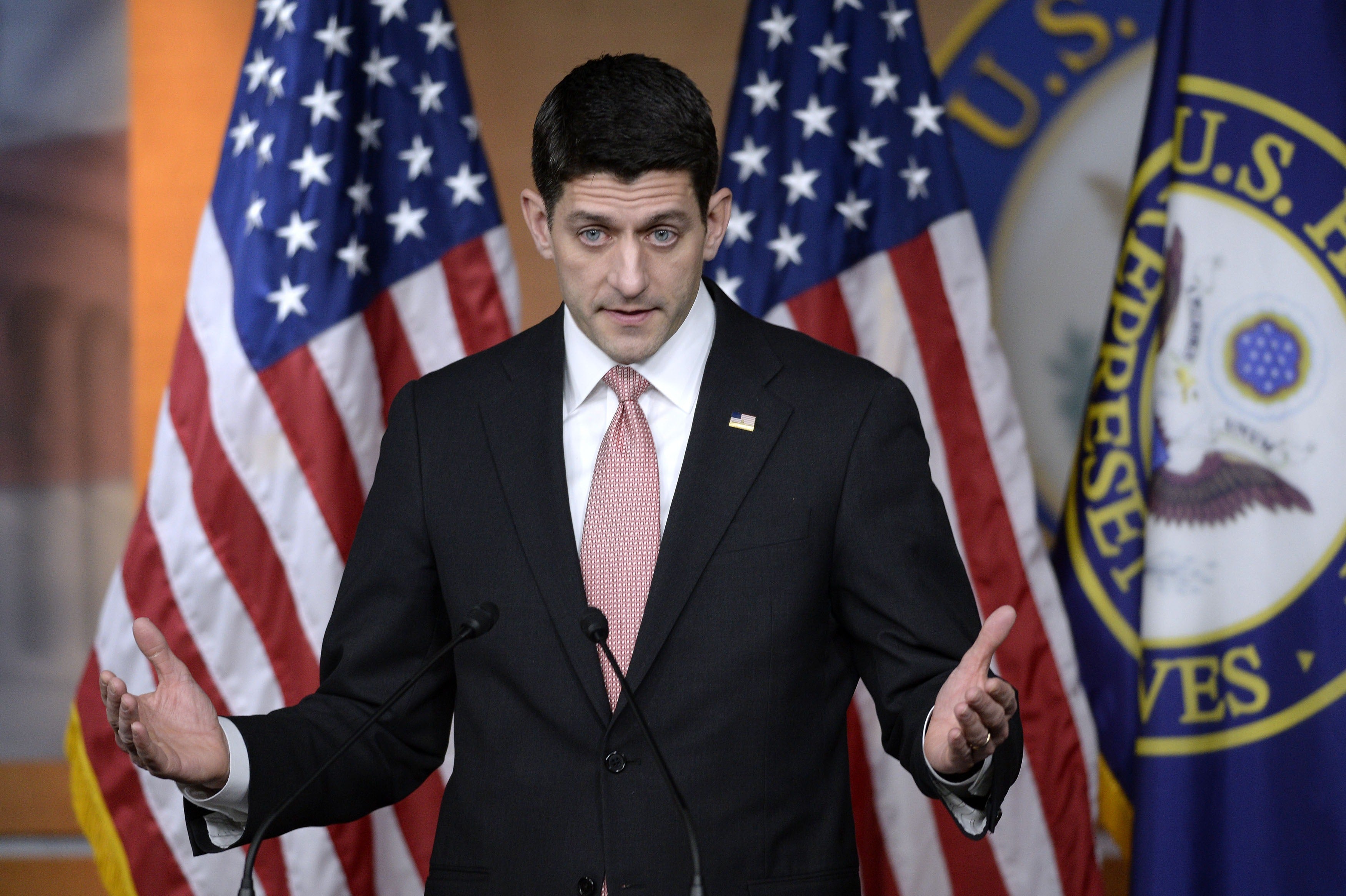 Speaker Ryan: Not enough votes for TPP trade deal
House Speaker Paul Ryan, R-Wisconsin, said Thursday that the landmark Trans-Pacific Partnership trade deal doesn't have enough votes to pass Congress right now.
"I don't think the votes are there right now because of the concerns about what's in the TPP," Ryan told reporters at his weekly press conference. "The point is we shouldn't bring something up if we're not confident that we have the support there for it so I think the president and the administration has a lot more work to do to get support for this document because there are some legitimate concerns about it."
The president formally signed the deal on February 3, calling it a "forward-looking trade deal that sets new, high standards for trade and investment in one of the world's fastest growing and most important regions." He highlighted the deal's elimination of more than 18,000 taxes that various countries levy on American products, said it promotes a "free and open Internet" and includes "the strongest labor standards and environmental commitments in history."
But there are still major concerns about the deal inside and out of Congress, including a carve-out that will prevent tobacco companies from suing nations with regulations aimed at reducing smoking, intellectual property issues relating to biologics, and some provisions dealing with dairy and financial services. There are also still major concerns among labor groups about whether the labor standards are up to snuff.
Mr. Obama broke with many members of his own party this year when he asked Congress for authority to fast-track a massive Asia-Pacific free trade deal called the Trans-Pacific Partnership (TPP).
He had allies among the GOP, and their votes helped him secure Trade Promotion Authority (TPA), which will help speed the trade deal through Congress.
The president signed the deal on Feb. 3. At that time, a 60-day countdown clock started for him to submit to Congress the legal changes necessary to implement the agreement.
Then, within 105 days of the signing of the agreement, the U.S. International Trade Commission will conduct an economic review and submit it to Congress, where the deal will be considered by relevant committees, and then the full House and Senate.
Ryan helped usher TPA through Congress and has argued that the U.S. should be writing the rules on trade agreements.
"TPP has great potential," Ryan told the Wall Street Journal CEO Council in October, "but we want to scrub this trade agreement to make sure that it reaches and meets the standards that we call for in TPA."
He told a Wisconsin newspaper that he shares some concerns about the agreement, but did not elaborate.
Even with Republican help, the president will face opposition from Democrats. Both Democratic presidential candidates oppose the trade deal, as does Sen. Elizabeth Warren, D-Massachusetts.
Thanks for reading CBS NEWS.
Create your free account or log in
for more features.