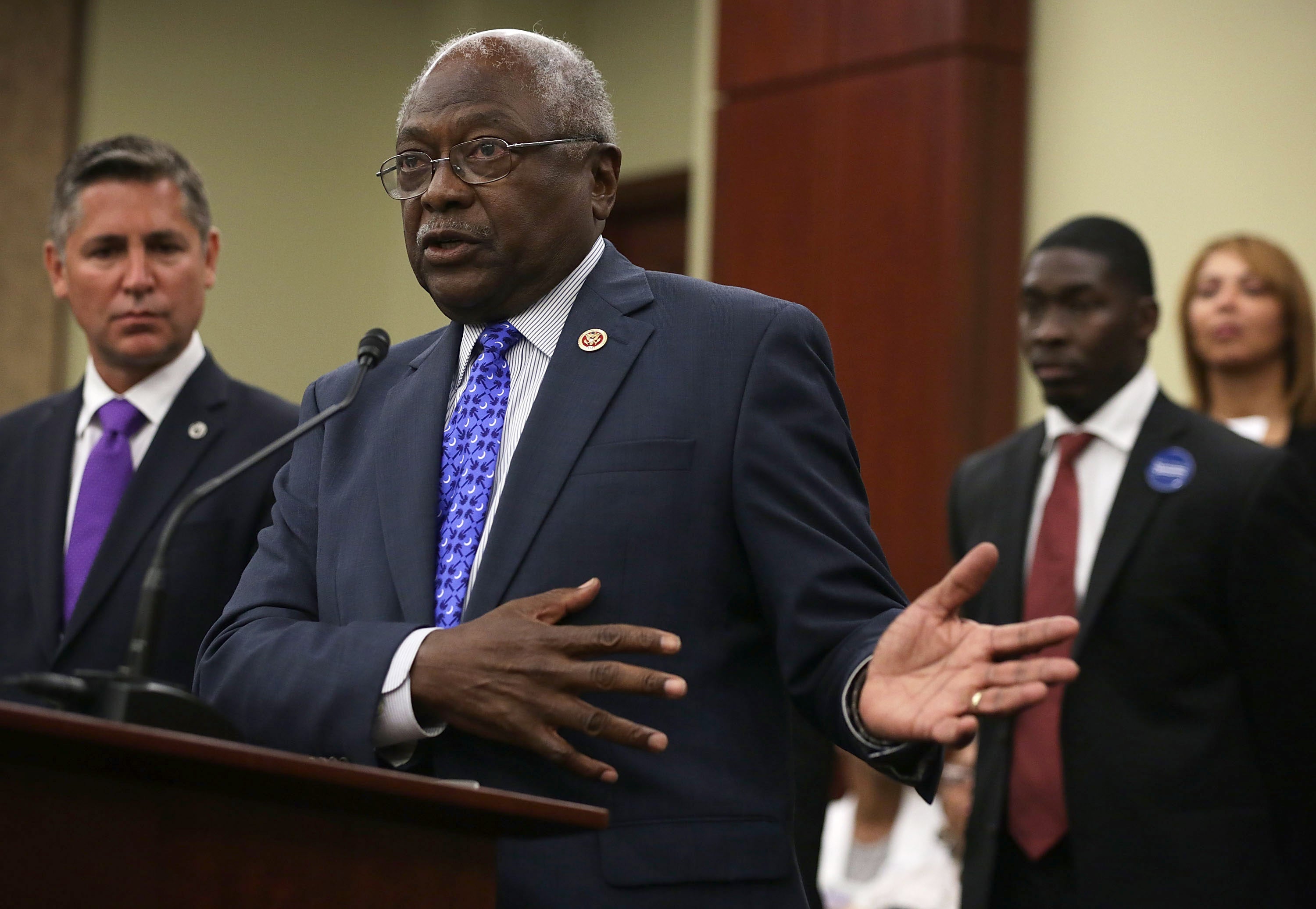 South Carolina Rep.: Removing Confederate flag matters, but what about guns?
The South Carolina legislature is taking steps to remove the Confederate flagfrom the statehouse grounds following the mass shooting at a historic African-American church in Charleston, but a group of congressmen are arguing the tragedy should prompt a greater response. Specifically, they argue it should give the U.S. Congress one more significant reason to take up gun control.
The aftermath of the Charleston shooting "for some reason is focused on the symbol of the Confederate battle flag -- it's an important symbol, it's a very strong symbol," Rep. James Clyburn, D-South Carolina, who represents part of Charleston, said at a press conference Wednesday. "Though this young man worshipped this symbol, he carried out this dastardly act with a gun."
Clyburn and a group of Democrats were assembled Wednesday with the families of gun violence victims to promote a bill to expand background checks to all commercial gun purchases. Currently, sales through a licensed dealer are subject to background checks. The Public Safety and Second Amendment Rights Protection Act would expand that requirement so that it applies to purchases made online or at gun shows.
Clyburn said he has "no way of knowing" whether the bill would have stopped the Charleston shooting.
"But I do know this -- we know from our experiences that background checks are effective in preventing a lot of people who should not have guns from getting guns," he said.
The bill is co-sponsored by Republican Rep. Peter King of New York and Democratic Rep. Mike Thompson of California. Three other Republicans and three other Democrats have signed on as sponsors of the bill, and Thompson said Wednesday that they're purposefully keeping the sponsors evenly balanced between the two parties.
"We're trying to solicit other members, and it's just going to be a matter of time and numbers before Republicans take it up for a vote," Thompson said. He added that he's confident that dozens of Republicans would vote for the bill, even if they're hesitant to sign on as co-sponsors.
Thompson claimed that the current background check system stops 170 felons a day from purchasing guns, "so we know that it works."
"Background checks are the first line of defense in protecting our children, our communities, and we need to make sure we pass it," he said.
Thanks for reading CBS NEWS.
Create your free account or log in
for more features.