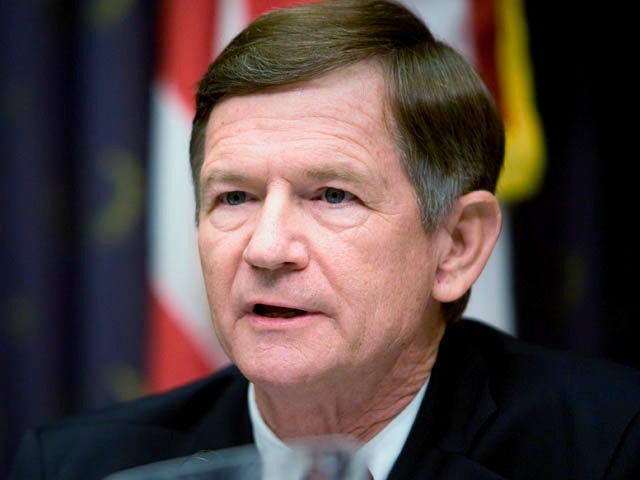 SOPA opera: the Internet dukes it out with Congress
(CBS) - Hollywood, Congress and the Internet continue to duke it out over the controversial anti-piracy bills Stop Online Piracy Act (SOPA) and Protect IP Act (PIPA).
SOPA stand-off
SOPA supporters remain steadfast as the House Committee on Oversight and Government Reform gears up to hear what opponents of the bill have to say on Jan. 18.
Full coverage of SOPA at Tech Talk
SOPA protest re-ignited with Reddit blackout, Wikipedia may join
SOPA opposition from tech heavyweights Google, Facebook
"It is amazing to me that the opponents apparently don't want to protect American consumers and businesses," Rep. Lamar Smith told Reuters. "Are they somehow benefiting by directing customers to these foreign websites? Do they profit from selling advertising to these foreign websites? And if they do, they need to be stopped. And I don't mind taking that on."
Popular link-sharing site Reddit has been one of the most vocal opponents of the bills and have organized a blackout day of the site in protest. Reddit co-founder Alexis Ohanian will testify on Jan. 18 with Rackspace chief executive officer Lanham Napier to plead the case against SOPA.

PIPA revision
PIPA made progress as Sen. Patrick Leahy announced on Vermont Public Radio that he would revise the bill to exclude domain name provisions.
"I'm going to set aside these Domain Name provisions. That we'll hold back on, because I've listened to some of the concerns on those. I think there [are] easy answers to it, but let's set it aside, let's spend a year or so studying that part," Leahy said.
Even with Leahy's willingness to compromise, there are a handful of senators that are allegedly unwilling to talk with constituents about the bill.
PIPA is slated for a Jan. 24 vote in the Senate.
What is OPEN?
Rep. Darrell Issa and Sen. Ron Wyden crashed the International Consumer Electronics Show in Las Vegas this week to hold a panel discussing an alternative to SOPA and PIPA, which they call the Online Protection and Enforcement of Digital Trade Act (OPEN). The bill would be an amendment to the Tariff Act of 1930.
OPEN seeks to battle piracy by stopping money transfers to rogue foreign websites, shifts enforcement to the International Trade Commission (ITC) rather than the Justice Department and protects access to social media and legitimate websites.
According to the bill's sponsors, tech companies like Google, Facebook and Twitter support OPEN.

SOPA and PIPA are intended to curb the illegal download of copyrighted materials from foreign "rogue" sites, like The Pirate Bay. There is already legislation that provides some protection for copyrighted material, like the Digital Millennium Copyright Act (DMCA), which requires companies to remove copyrighted content "in good faith."
Worst-case scenarios are being debated. The Electronic Frontier Foundation speculates, "Instead of complying with the DMCA, a copyright owner may now be able to use these new provisions to effectively shut down a site by cutting off access to its domain name, its search engine hits, its ads, and its other financing even if the safe harbors would apply."
Thanks for reading CBS NEWS.
Create your free account or log in
for more features.