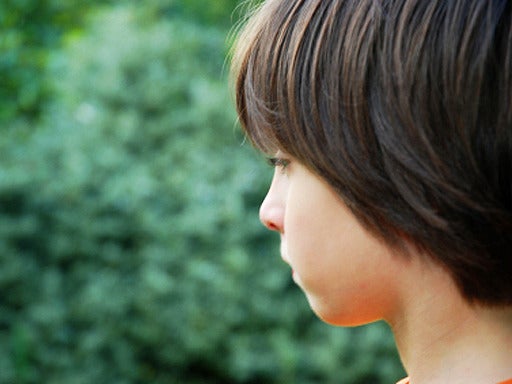 Some kids with severe autism may "bloom" out of disorder
(CBS News) Although most children with autism keep that diagnosis through teenage years and beyond, a new study suggests some kids might just "bloom" out of the developmental disability.
Complete Coverage: Latest Developments in Autism
The study found about one in ten children diagnosed with severe forms of autism may shed many symptoms of the disorder by the time they turn 8-years-old.
The study, published in the April 2 issue of Pediatrics, examined the behavioral development of nearly 7,000 children with autism who were born in California between 1992 and 2001. Researchers were looking to track each child's development when it came to communication and social and repetitive behaviors until they were 14 years old.
What did they find? Some children improved rapidly, especially when it came to communication and social development. But the researchers also found other children with autism developed much slower, and did not show significant improvement in these areas by the time they became teens. Most improvements in autism symptoms occurred before the child turned 6, and children's repetitive behavior trajectories appeared to remain stable across the board, the researchers said.

However one finding jumped out: Almost 10 percent of kids, who the researchers called "bloomers", improved especially quickly and moved from "severely affected" to "high functioning," by age 8, as if they bloomed out of the disorder.
"We were really pleased that there is this group, which is relatively small but significant, who are able to improve so quickly," study author Christine Fountain, a postdoctoral researcher at Columbia University, told HealthDay. "It's going to provide a hopeful message for parents [of autistic children]. We need more research to find exactly what's going on to make these children bloom."

The researchers determined children with autism may display one of six different development patterns when it comes to their behavior. What makes children with autism develop in such different ways compared to one another? The researchers weren't certain, but said children on the highest trajectories tended to have more educated, wealthier white parents. Children whose parents had the lowest socioeconomic status were much less likely to bloom, compared with advantaged families.
The study authors say equal access to treatments whether parents are poor or rich - especially when it comes to early intervention - is vital to improve treatment resources for children with autism.
About 1 in 88 U.S. children have autism, according to recent CDC estimates.
Dr. Rahil Briggs, assistant professor of pediatrics at Albert Einstein College of Medicine, said parents must become aggressive and campaign for their children with autism.
"So much can depend on how good that parent is at advocating for the child," Briggs told Time Healthland. "That puts an incredible burden on parents."
Other experts agreed.
"Most children need about 30 to 40 hours a week of intervention," Dr. Tamar Apelian, a staff psychologist at the autism evaluation clinic at the University of California, Los Angeles, told MSNBC. "What's tricky is being able to navigate the system to get the therapy, especially with the state budget crisis. The parents who do this seem to have more means and they can hire an advocate or a lawyer."

Because experts tout the benefits of early intervention, the CDC recommends parents "Learn the Signs" of a child's development and "Act Early" if parents suspect something.

Click here for .
Complete coverage of World Autism Awareness Day and the latest developments and research can be found on CBSNews.com.
Thanks for reading CBS NEWS.
Create your free account or log in
for more features.