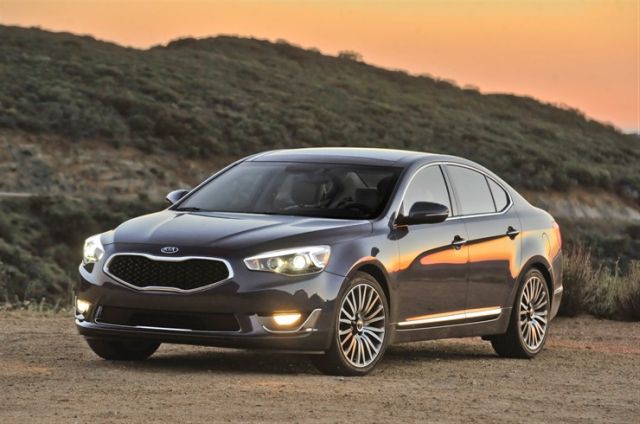 Should you buy a certified used car?
As gas prices have fallen, U.S. new car sales have surged. But buyers are snapping up certified used cars as well, with certified sales in November up 21 percent over a year earlier, according to CNW research.
Thrifty habits developed during the recession are leading buyers to what the industry calls certified pre-owned vehicles, says senior analyst Karl Brauer of Kelley Blue Book and kbb.com. "The last recession increased the price sensitivity of car buyers, driving many to consider certified pre-owned for the first time," says Brauer. Certified cars typically get a thorough inspection and repair of defects at a dealership, along with an additional warranty.
If you share that price sensitivity, consider a certified used car rather than a new car. You should look to save at least $2,000 to $3,000 with a good deal on a certified used car of the previous model year vs. a new car, says Alec Gutierrez, another Kelley senior analyst.
Gutierrez points out, however, that certified deals vary widely depending on how fast a given model depreciates. He cites the following examples:
A Honda Accord is known for holding its value. A 2015 Accord EX-L lists for $27,406 and a 2014 certified used one for $26,129 -- a savings of just $1,277.
A Ford Escape SE, with about average depreciation, sells as a 2015 for $25,421 but as a 2014 certified car for $21,624. That is a savings of $3,797.
As an example of big savings, Gutierrez cited the Kia Cadenza large sedan selling as a 2015 for $33,447. A certified used 2014 model could be bought for $25,622 -- a savings of $7,825. Among luxury brands, he suggests likely good certified deals for the Cadillac XTS sedan and the Infiniti Q60 coupe or convertible.
If you are considering a certified used car, take these additional factors into account:
Avoid independent used car lots. Independents may advertise certified deals, but you can not be sure the standards are as high as in manufacturer-backed programs.
Make sure the auto maker backs the warranty. Even at a franchised dealer, double check that the warranty on the certified car is, for example, from Ford or General Motors -- not an independent warranty company.
Consider certified with older cars. Many cars returning after being leased are three years old. People who lease cars have incentives to keep the car in good shape in order to avoid penalties at lease end. "If the vehicle is passing the manufacturer's process to get certified, a buyer can be confident it is a solid vehicle -- and has coverage if a problem does develop," says Gutierrez.
Even as the economy recovers, buyers' appetite for certified used cars is likely to continue. "The awareness and advantages of certified pre-owned have extended to a larger percentage of car buyers in recent years, reaching sufficient critical mass to keep growing steadily going forward," says analyst Karl Brauer.
Thanks for reading CBS NEWS.
Create your free account or log in
for more features.