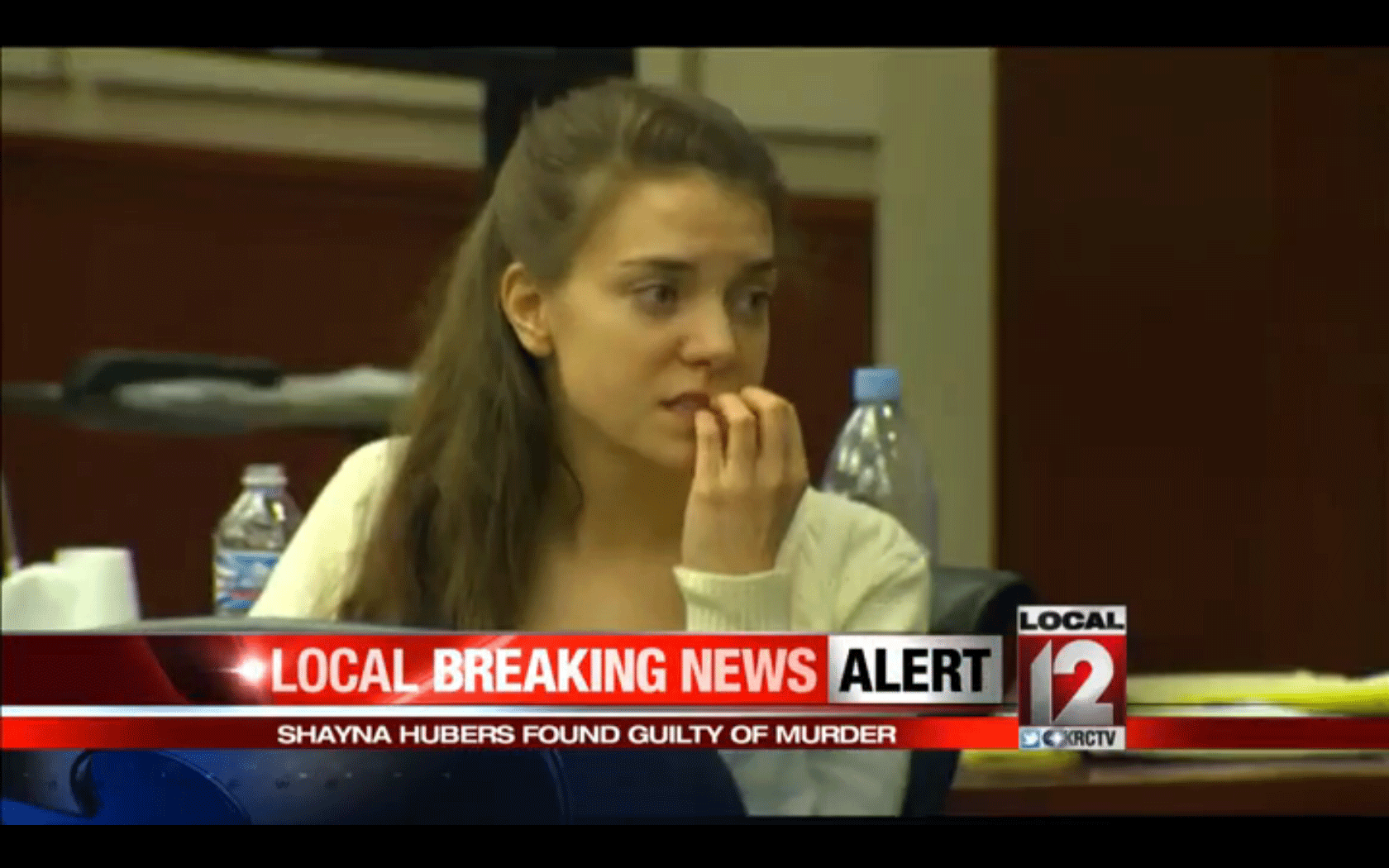 Kentucky woman guilty of murdering boyfriend
NEWPORT, Ky. - A Kentucky woman accused of fatally shooting her boyfriend on the day he was supposed to go on a date with Miss Ohio has been convicted of murder.
Authorities say 24-year-old Shayna Hubers shot 29-year-old Ryan Poston six times at his condominium in 2012 after the couple fought. Hubers' defense argued she killed him in self-defense.
On Friday, a jury recommended that Hubers be sentenced to 40 years in prison, according to CBS affiliate WKRC. The station reports that the sentencing hearing will be June 3 and that a final decision on how long she spends behind bars is up to the judge. Life in prison is a possibility.
WKRC reports that during the trial, Poston's cousin Carissa Carlisle testified that the victim was trying to avoid conflict with Hubers, his on-again-off-again girlfriend.
"He said to me, this is getting to be restraining order level crazy. I'm not kidding. You need to talk to her. She sent me 75 texts in the last hour. She's shown up at my condo like three times and refuses to leave each time," Carlisle read from messages she exchanged with Poston.
During the trial, prosecutors honed in on text messages Hubers sent to a friend saying she was going to a shooting range with Poston and planned to kill him and make it look like an accident.
Poston's stepfather, Peter Carter, testified that Poston said he told Huber that he was moving on.
"I told him to make sure that he was kind to Shayna and that he told her honestly what was going on so that she didn't find out later that he was out with someone else," says Carter.
That someone was Audrey Bolte, Miss Ohio 2012.
"He was very funny and very smart and I found him very entertaining and that led me to accept an invite to go on a date with him," said the former Miss Ohio, according to WKRC.
Carter told jurors that Poston asked him how to break the news to Hubers. The date with Bolte was set for October 12, 2012 -- the day Shayna Hubers shot him to death.
"He goes, 'My biggest issue, Dad, is I don't know what -if I'm going to be able to do this -to go on that date, because Shayna is always around,'" testified Carter.
Among those who testified was medical examiner Gregory Wanger, who conducted Poston's autopsy. He said Poston was shot six times including in the head, chest and back.
Hubers will be sentenced Friday.
Thanks for reading CBS NEWS.
Create your free account or log in
for more features.