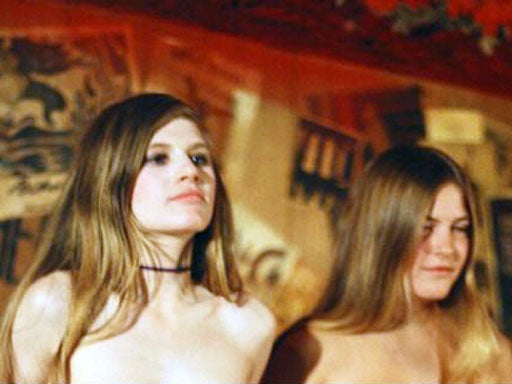 Serial Killer's Secret Photos: 21 Women Identified From Rodney Alcala's "Archives"
HUNTINGTON BEACH, Calif. (CBS/AP) Investigators with the Huntington Beach, Calif., police department say they have identified at least 21 women from serial killer Rodney Alcala's archive of hundreds of photos, and thankfully none are missing persons or homicide victims.
PICTURES: Serial Killer's Secret Photos
But they say they still have over 100 women, and two young men, yet to be identified and continue to ask for the public's help.
One of the more than 500 calls received after releasing the photos came from a parent who was adamant that one of the photos in Alcala's catalog was that of their murdered daughter, only to learn that Alcala was in custody in Orange County when the young woman was killed, Huntington Beach Police Capt. Chuck Thomas told the Orange County Register.
"These relatives are desperate for answers," Thomas said.
As for the "survivors" Thomas told the paper that a few even remembered the time they posed for a glib-talking photographer.
The newly released photos also sparked police departments from as far away as Denmark to dust off their cold cases and investigate whether they are related to Alcala.
Investigators in New York City are looking at two unsolved murders from 1977 and 1971.
One of those is the case of Ellen Jane Hover, 23, a restaurant heiress who disappeared in 1977 after leaving her Manhattan apartment.
A year later, her bones were found in a shallow grave in a rugged section of the Rockefeller estate in Westchester County, about 100 feet from a spot where Alcala once brought another young woman for a photo session, authorities told the Register.
Alcala has long been a suspect in the death of Hover because he was the last person to see her alive. Alcala was interviewed about Hover's disappearance and admitted seeing her on the day she disappeared, but he denied knowing what had happened to her.
He is also a suspect in the June 12, 1971, rape and strangulation of Cornelia Crilley, a 23-year-old TWA flight attendant whose body was found in her Manhattan apartment on 83rd Street. Authorities say Alcala's DNA matches genetic material found at the crime scene.
Alcala, now 66, was tried, convicted, and sentenced to death twice - in 1980 and 1986 - for killing 12-year-old Robin Samsoe on June 20, 1979. Through legal maneuvers, he had those judgments overturned and battled prosecutors again in 2010. This time he was convicted a third time and once again sentenced to death for Samsoe's killing and four other women whose deaths investigators were able to connect to Alcala using DNA evidence.
MORE ON CRIMESIDER
April 1, 2010 - Serial Killer Rodney Alcala's Sentencing: "You're a Monster"
March 30, 2010 - Serial Killer Rodney Alcala Gets Death Sentence; Will it Stick This Time?
March 26, 2010 - Rodney Alcala Saga: Serial Killer Defiant as Death Sentence Looms; He's Dodged Death Row
March 25, 2010 - Paul Lindsay, Ex FBI Agent, on Rodney Alcala Victim Search (Photos): What Investigators Are Looking For
March 19, 2010 - Rodney Alcala Update: Six Cases Possibly Linked to Serial Killer's Stash of Photos
March 12, 2010 - Public Responds to Rodney Alcala's Photos, Police Hope For More Tips
March 11, 2010 - Are There More Rodney Alcala Victims? Police Reach Out to Public with Hundreds of Photos
March 11, 2010 - Alcala Update (PICTURES): More Victims in Serial Killer's Secret Photos?
March 10, 2010 - "Dating Show" Bachelor Rodney Alcala Sentenced to Death, Will He Slip Away Again?
February 9, 2010 - Rodney Alcala, Alleged Serial Killer with Genius IQ, to Match Wits with Calif. Justice System

Thanks for reading CBS NEWS.
Create your free account or log in
for more features.