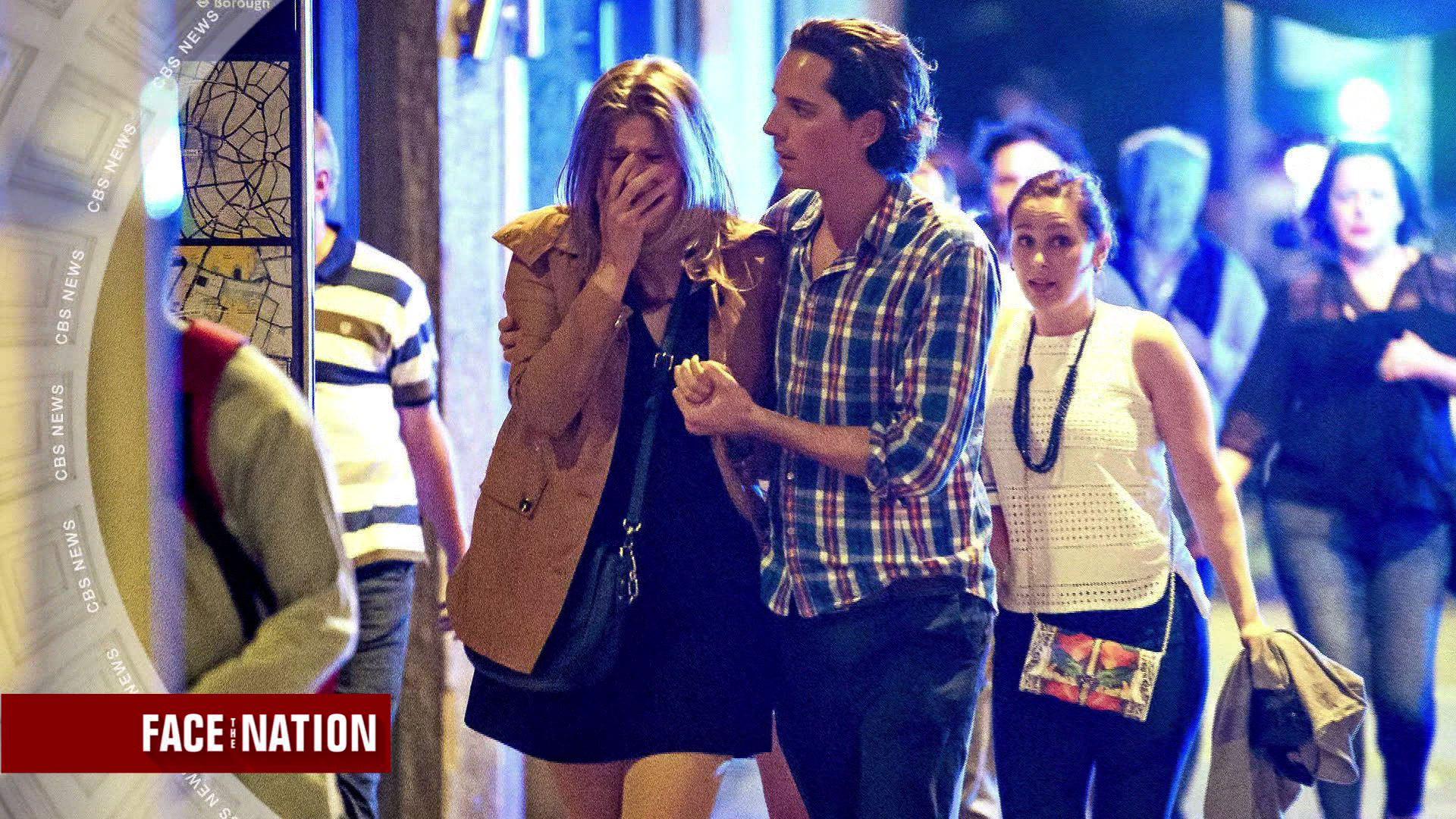 Senators Warner, Collins slam Trump's travel ban call in wake of London attack
WASHINGTON -- Senators Mark Warner, D-Virginia, and Susan Collins, R-Maine, both called into question President Donald Trump's renewed call for a travel ban, made in the wake of Saturday night's deadly terror attack in London.
"One of the things that concerns me about the president's tweets this morning, where he in effect is calling for a Muslim travel ban again, even though the courts have continued to turn that down, if the president wanted 90 days to re-examine how individuals from certain countries would enter the United States, he's had more than 90 days," said Warner, speaking on "Face the Nation."
Warner continued, "If there's new procedures put in place, put those procedures in place. Don't continue to call for this travel ban, which is frankly all of the leaders in the intelligence community have said would be in effect, a slap in the face to Muslim Americans and others, and in many ways, might actually incite more incidents."
Mr. Trump had tweeted shortly after the London attack.
"We need to be smart, vigilant and tough," he said. "We need the courts to give us back our rights. We need the Travel Ban as an extra level of safety!"
Earlier this week, the Trump administration asked the Supreme Court to immediately reinstate its ban on travelers from six Muslim-majority countries. The administration argues that the U.S. will be safer if the policy is put in place. Lower courts have blocked the Trump policy, citing various reasons including statements Mr. Trump made during the 2016 campaign. The legal fight pits the president's authority over immigration against what lower courts have said is a policy that is purported to be about national security but intends to target Muslims.
Warner on Sunday also applauded first responders' speed in reacting to the London attack that killed seven people and injured dozens more. He also said that information sharing between British and American intelligence is still "top-notch" and moving forward.
Warner added that in an effort to curb extremism on the internet, social media platforms need to re-examine the means in which they curate information.
"Obviously there's value in the internet, we want to continue to have these connections. But there's also, we're seeing the dark side," he said.
Meanwhile, Sen. Susan Collins said that Mr. Trump was correct in saying the U.S. needs to do a better job of vetting those coming into Europe and the United States from war-torn countries, but echoed Warner's sentiments on the ban, saying that the very broad ban that Mr. Trump proposed is not the right way to go.
"I think that the travel ban is too broad, and that is why it's been rejected by the courts," added Collins.
Thanks for reading CBS NEWS.
Create your free account or log in
for more features.