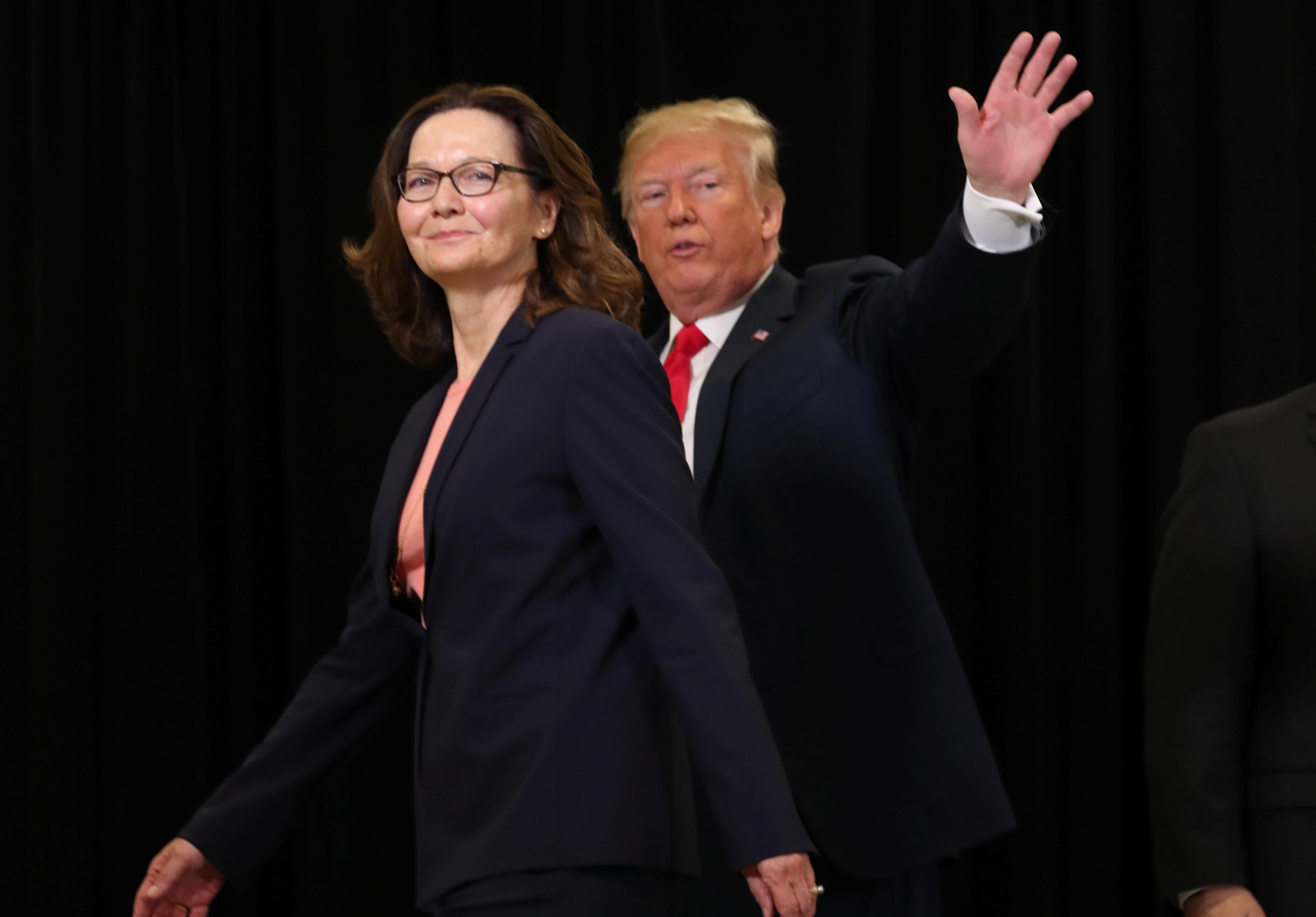 Senators to be briefed by Pompeo and Mattis on Saudis but want to hear from Haspel
When senators are briefed Wednesday on Saudi Arabia, in advance of a vote on military aid to the Kingdom, they are expected to hear from Secretary of State Mike Pompeo and Defense Secretary James Mattis, but not from CIA Director Gina Haspel, the only one of the three reported to have listened to the audio that allegedly depicts the killing of Jamal Khashoggi. The Saudi journalist was killed by Saudi operatives in the Saudi consulate in Istanbul last month.
Republican Sen. Bob Corker, the chairman of the Senate Foreign Affairs Committee said Monday he gave the White House and Senate Majority Leader Mitch McConnell, R-Kentucky, a strong recommendation "that it'd be very good for the CIA director to be there, too." Corker has called on President Trump to investigate any involvement Saudi Crown Prince Mohammed bin Salman may have had in Khashoggi's death.
Senators are expected to vote this week on a resolution to cut off military assistance to the Saudis for the war in Yemen. Corker said while senators "care a great deal about what's happening in Yemen," they "will also care a great deal about the CIA's views on the crown prince."
Sen. Lindsey Graham, R-South Carolina, is also eager to hear from Haspel. "I want to hear what the intelligence community assessments are," he told reporters Tuesday. "I don't want to read about it in the paper." He added, "I want to draw a real red line: If you want to be an ally of the U.S., it's not too much to ask you not to chop somebody up in a consulate 'cause they wrote a bad article."
McConnell was asked twice Tuesday at a weekly media availability whether he wanted Haspel to attend the briefing, and he didn't respond.
A story reported Tuesday by the Guardian said the White House was preventing Haspel or any intelligence official from briefing senators on Khashoggi's death. But at a press briefing Tuesday, National Security Adviser John Bolton countered this was "certainly not" the case. Bolton has not listened to the tape either. He suggested the audio wouldn't be useful to him since he does not speak Arabic. "No, I haven't listened to it," he said in response to a reporter's question, "and I guess I should ask you -- why do you think I should? What do you think I'll learn from it?"
Mr. Trump issued a statement last week that whatever the intelligence community concludes about Khashoggi's killing, the U.S. would stand by Saudi Arabia. "[W]e may never know all of the facts surrounding the murder of Mr. Jamal Khashoggi," he wrote, adding "the United States intends to remain a steadfast partner of Saudi Arabia to ensure the interests of our country, Israel and all other partners in the region."
The CIA has intelligence substantiating an assessment the crown prince ordered Khashoggi's killing. The CIA's assessment appeared to be largely based on the control held by the crown prince. In other words, the thinking is the murder could not have been carried out without the knowledge of the crown prince, often referred to by his initials, MBS.
Alan He, Nancy Cordes, Olivia Gazis and John Nolen contributed to this report.
Thanks for reading CBS NEWS.
Create your free account or log in
for more features.