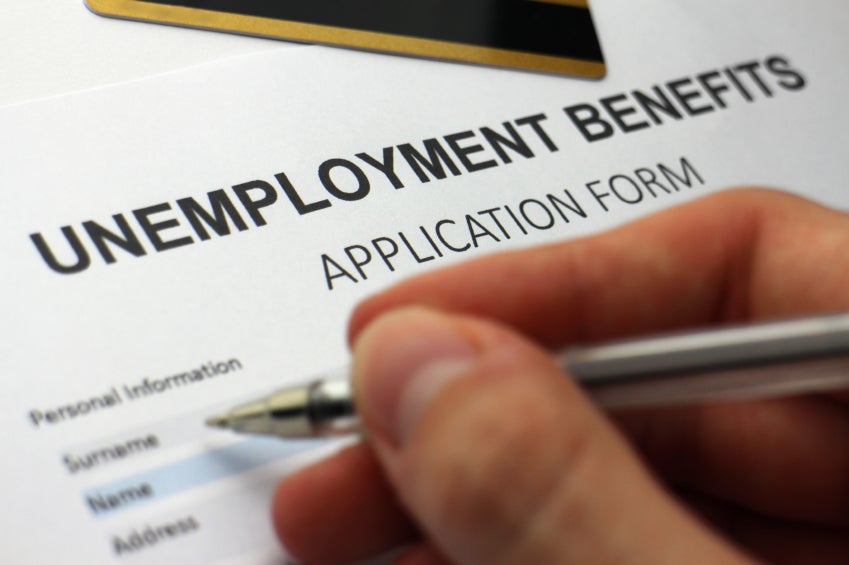 Senate fails to extend unemployment benefits for the third time
Updated at 4:18 p.m.
The latest effort by Senate Democrats to extend emergency unemployment benefits failed on a procedural vote again on Thursday by a vote of 58 to 40, with 39 Republicans objecting to moving ahead with a vote on the measure.
Sixty votes were needed to begin debate on the bill, and Senate Majority Leader Harry Reid, D-Nev., switched his vote at the last minute for procedural reasons so he can bring up the bill again in the future. Democrats were joined by Republicans Kelly Ayotte of New Hampshire, Susan Collins of Maine, Lisa Murkowski of Alaska and Dean Heller of Nevada.
After agreeing in early January to open debate on extending the benefits, lawmakers have repeatedly failed to come to an agreement on how to do so. Each of the three proposals Senate Democrats have put forward to renew the benefits have failed to garner enough Republican support. At first, the concern was that there was no way to pay for the benefits. Now, Republicans are seeking an open amendment process, which Reid refuses to give.
After the vote, several Senate Democrats expressed their disappointment with their Republican colleagues.
"One more vote and there would be millions of our fellow citizens today rejoicing at the relief that at least they were going to be able to make it through a few more weeks. But now they've been pushed into a deeper peril," said Sen. Cory Booker, D-N.J. "It is unacceptable. What is the quality of mercy in this country? What is the substance of our compassion for one another? We are better than this as a country, we stand for more than this as a country."
The Democrats, led by Sen. Jack Reed, D-R.I., who has been a lead negotiator on the issue, pledged to keep fighting. So did Heller, who was a lead Republican negotiator.
The Emergency Unemployment Compensation (EUC) program expired at the end of last year, leaving 1.3 million Americans without the extra income provided by the federal government once their state benefits run out. As more people exhaust their allowance from the federal government, that number has climbed to nearly 1.7 million people.
Reid tried a new tactic Thursday, putting a three-month extension of EUC up for a vote that not only pays for the $6.4 billion price tag but also reduces the deficit by $1.2 billion. This is achieved through a method called "pension smoothing" that allows companies to use historic interest rate averages to calculate pension contributions, and by ending unemployment insurance payments to any person whose adjusted gross income in the preceding year was $1 million or more.
Before the vote, Democrats noted that 24 Republicans voted to use pension smoothing as a way to pay for an extension of student loan rates the same year. The millionaire provision models 2011 legislation from Sen. Tom Cole, R-Okla., that received unanimous support.
Reid said earlier this week that he was "cautiously optimistic" that this plan would draw Republican support.
But he still isn't allowing Republicans to offer amendments, setting Democrats up for a potential failure just like the last time they tried to extend the benefits three weeks ago. The GOP is still fuming about a rules change Reid pushed last year that diminishes their filibuster power, and even the other sweeteners like deficit reduction that Democrats offered were not enough to get Republicans to vote yes.
Relations between Democrats and Republicans have been strained since the rules change, but they came together in recent weeks to pass a flood insurance bill and the massive farm bill. But the unemployment vote Thursday shows that the two sides are not ready to return to regular cooperation on most matters.
Thanks for reading CBS NEWS.
Create your free account or log in
for more features.