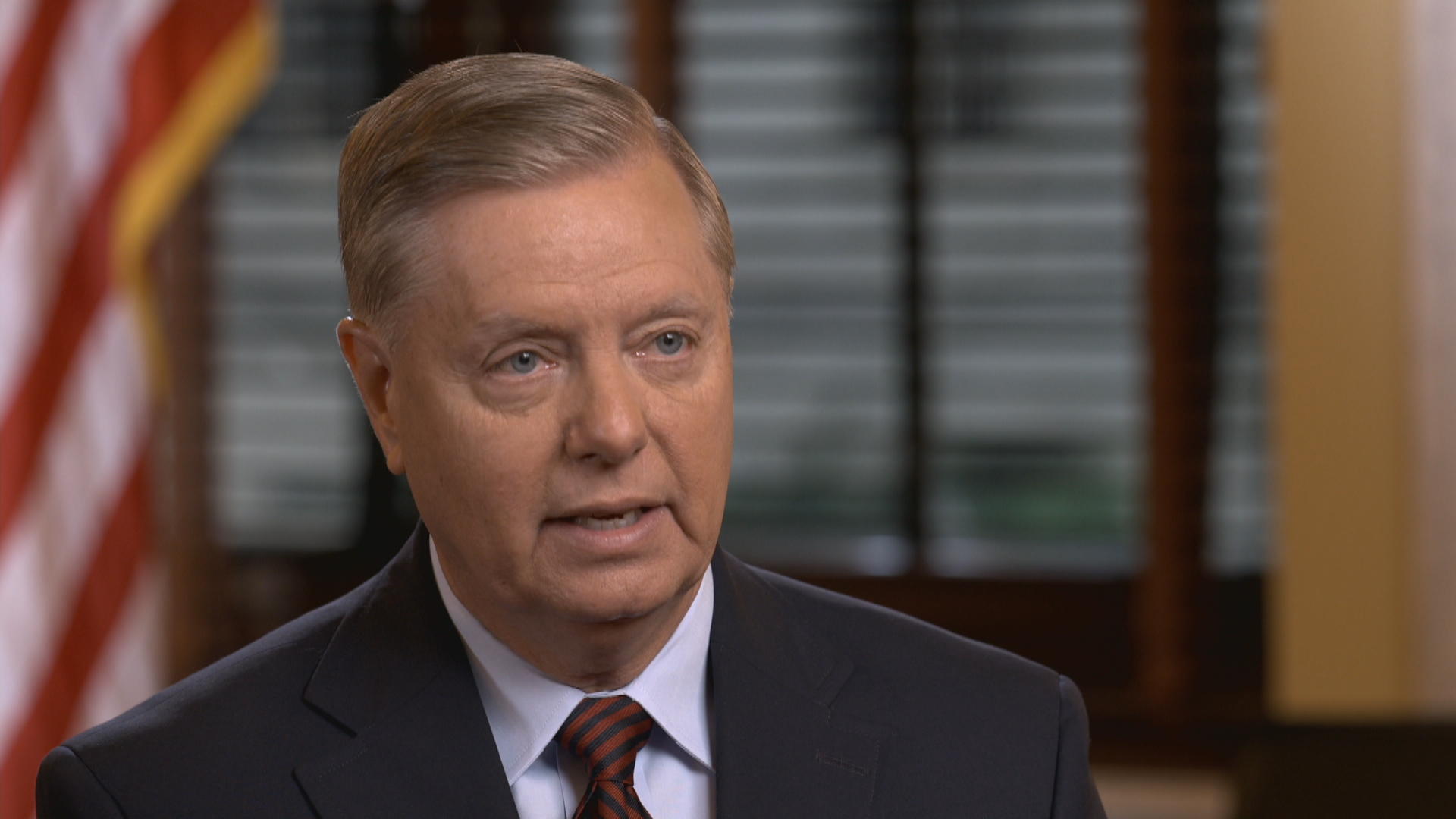 Sen. Lindsey Graham on Brett Kavanaugh: "I don't think he's a Bill Cosby"
Sen. Lindsey Graham, R-South Carolina, is standing behind Judge Brett Kavanaugh as he faces the Senate Judiciary Committee once again, this time testifying on allegations of sexual assault leveled against him from over 30 years ago. Graham, speaking to "CBS This Morning" on Thursday, said he doesn't think Kavanaugh is a "Bill Cosby," referencing the actor who was sentenced this week to 3 to 10 years in prison for drugging and raping a woman.
"I think that every woman who's ever known Brett Kavanaugh has vouched for him being a good guy, everybody that I know that's worked with him says he's a fine man. I don't think he's a Bill Cosby, I think he's a good decent guy," said Graham.
Graham called into question many of the allegations against Kavanaugh, saying his latest accuser Julie Swetnick's account was "complete garbage."
"If you expect me to believe that Brett Kavanaugh was a serial rapist when he was sophomore, junior in high school, and he stopped and never did it again, you expect me to believe that any reasonable person would go to 10 parties where people were drugged and raped and not tell anybody it, I don't believe it."
The Republican said that as a lawyer himself, he's "not going to assume he's guilty" during Thursday's highly-anticipated hearing.
"If you brought me this case, this 35 years old — and you made an accusation against Brett Kavanaugh or anyone else and you couldn't tell me the location, date, and every person you named that was there said it didn't happen, you couldn't get a warrant," he said.
Graham, meanwhile, slammed the partisanship of the confirmation process as a whole, saying "I can vote for someone from the other side. I will not be part of a Senate that loses every sense of fairness and abandons the rule of law."
He added, "This whole process has been disgusting."
Thanks for reading CBS NEWS.
Create your free account or log in
for more features.