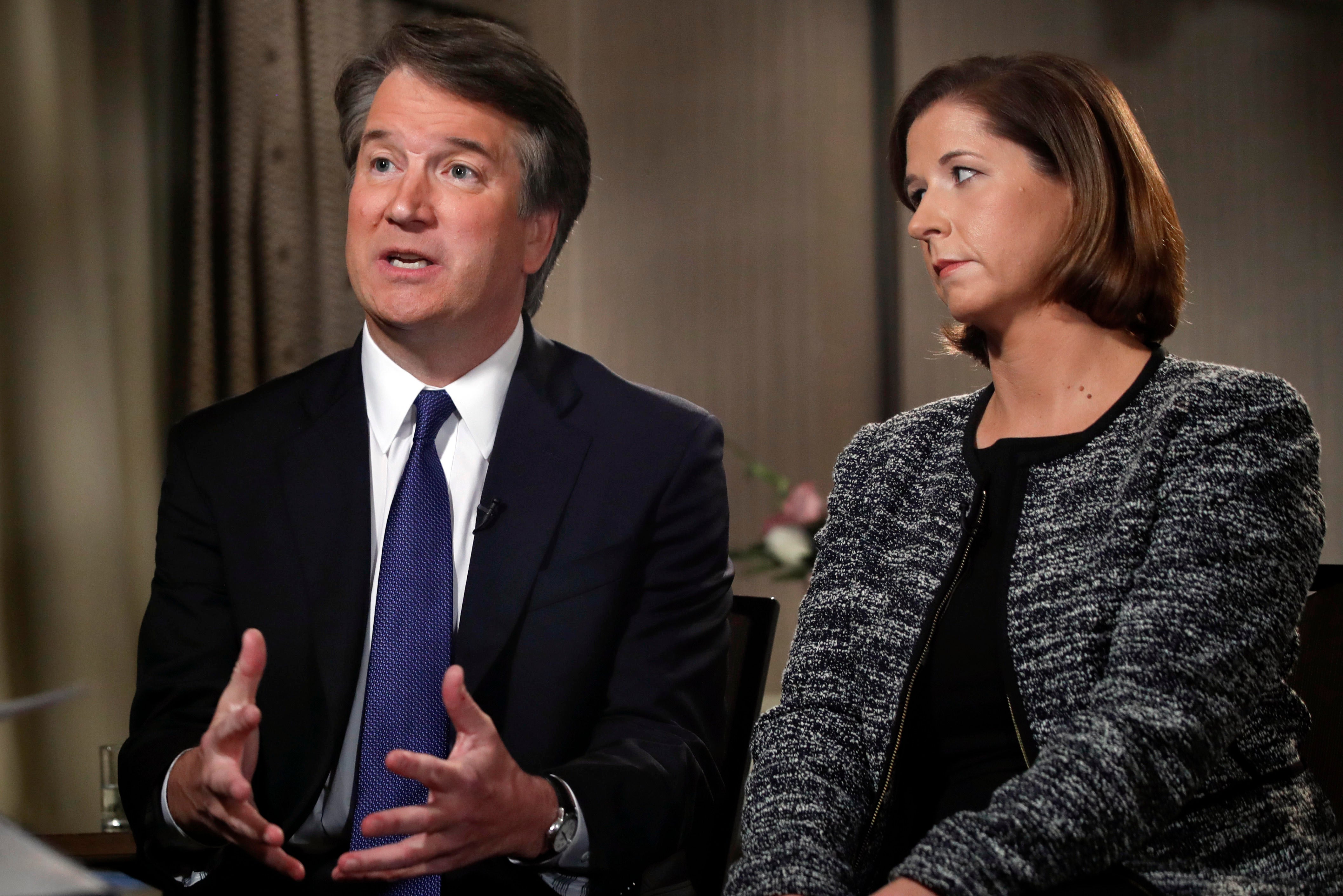 Kavanaugh says in first TV interview he "never sexually assaulted anyone"
Embattled Supreme Court nominee Brett Kavanaugh, in his first television interview since allegations of past sexual misconduct emerged, told Fox News Monday he's "never sexually assaulted anyone" and will not withdraw. Kavanaugh's wife, Ashley, appeared alongside him in the interview with Fox News' Martha MacCallum.
Kavanaugh said President Trump called him Monday afternoon to tell him he's standing by him.
Christine Blasey Ford alleges Kavanaugh assaulted her while they were both in high school, and Deborah Ramirez, in a story published Sunday in the New Yorker, alleges Kavanaugh exposed himself to her at a party when they were in college. Ford and Kavanaugh are scheduled to testify before the Senate Judiciary Committee Thursday.
Kavanaugh told Fox News he "may have met" Ford at some point, but does not remember being at any parties with her, and says nothing ever happened between them. Asked about Ramirez' allegation, Kavanaugh said, "I never did any such thing," and said that such an incident, had it happened, "would have been the talk of campus."
"The truth is I've never sexually assaulted anyone, in high school or otherwise," Kavanaugh said. "I'm not questioning and have not questioned that perhaps Dr. Ford at some point in her life was sexually assaulted by someone in some place, but what I know, is I've never sexually assaulted anyone."
The Supreme Court nominee made it clear — as has the White House — that they're not backing down.
"I'm not going to let false accusations drive us out of this process," Kavanaugh also told Fox News. "We're looking for a fair process where I can be heard and defend my integrity, my lifelong record of promoting dignity and equality for women, starting with the women who knew me when I was 14 years old. I'm not going anywhere."
Kavanaugh also told MacCallum he was a virgin in high school and for "many years" after, although that claim doesn't contradict either of the allegations against him.
Ashley Kavanaugh said it was "difficult" to have conversations about what is happening with their two girls.
"It's very difficult to have these conversations with your children which we've had to have," she said. "Some broader terms for our youngest, but they know Brett and they know the truth and we told them at the very beginning of this process, 'This will be not fun sometimes. You're going to hear things that people feel strongly and you need to know that and just remember, you know your dad.'"
Kavanaugh said he has faith in God and faith in the American people, looking ahead to the process before him.
The Supreme Court nominee doubled down in a letter to the Senate Judiciary Committee earlier Monday, writing that he will "not be intimidated" by "smear" allegations against him. He and Ford are still scheduled to testify Thursday at this point.
"I will not be intimidated into withdrawing from this process," he wrote. "The coordinated effort to destroy my good name will not drive me out. The vile threats of violence against my family will not drive me out. The last-minute character assassination will not succeed."
Thanks for reading CBS NEWS.
Create your free account or log in
for more features.