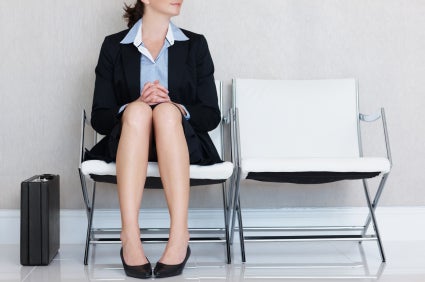 Second job interview: 5 ways to seal the deal
(MoneyWatch) Congratulations -- you've landed a second interview with your dream employer, where you'll likely meet with senior execs and potential co-workers. Now you just need to win them over. Here are five great tips that will help you snag the job:

Reference the first interview. Speaking thoughtfully about topics touched on in the previous interview is an easy way to show them you're attentive and intelligent. "Review your first interview questions and responses," suggests Meg Montford, author of the career blog Career Chaos. "How can you elaborate on specific problems or challenges mentioned by the company the first time around? Do some research."
Job interview? 9 great tips to get you to round 27 signs you're acing a job interview
9 tips to prepare for a job interview

Be specific about how you fit in. You already have the basic components -- that's why you got a callback. "On the second interview, hiring teams are [vetting] the finalists. They know none are perfect, so they are looking closely at what skills and traits you bring and how important they are to the overall role," says J.T. O'Donnell, author of Careerealism: The Smart Approach to A Satisfying Career. They may also be looking to clarify any potential weak spots they see in you, so be sure to focus on the questions and address any concerns.
Impress every person you meet. Potential managers and coworkers will be analyzing you in terms of their own needs, says O'Donnell. "If every person in the interview process sees you as the person who will help them do their own job better or in a less-stressed fashion, you'll set yourself up to seal the deal." Ask yourself, "How can I help this person?" Then try to work that into the conversation.
Continue to be professional. Is your second interview taking place over lunch? Even though the meeting might seem more casual and intimate, remember that it isn't any less formal than an in-office one. "No interview is ever informal. Dress appropriately, order food that allows for small bites that fit easily onto a fork, make no mess (don't want your tie dipped into your soup!). And don't talk with your mouth full," notes Montford.
Show you want the job. Again, your prospective employer has shown its interest by calling you back for another interview. Time to show them that you're interested, based on what you've learned during the interview process. "The second interview is your opportunity to showcase your intense desire for the job, demonstrated by everything you say or do," says Brian Tracy, author of Earn What You're Really Worth: How to Maximize Your Income at Any Time in Any Market. "Your goal is to convince the employer overwhelmingly that this is the ideal job for you and that no one who could do it better."
Thanks for reading CBS NEWS.
Create your free account or log in
for more features.