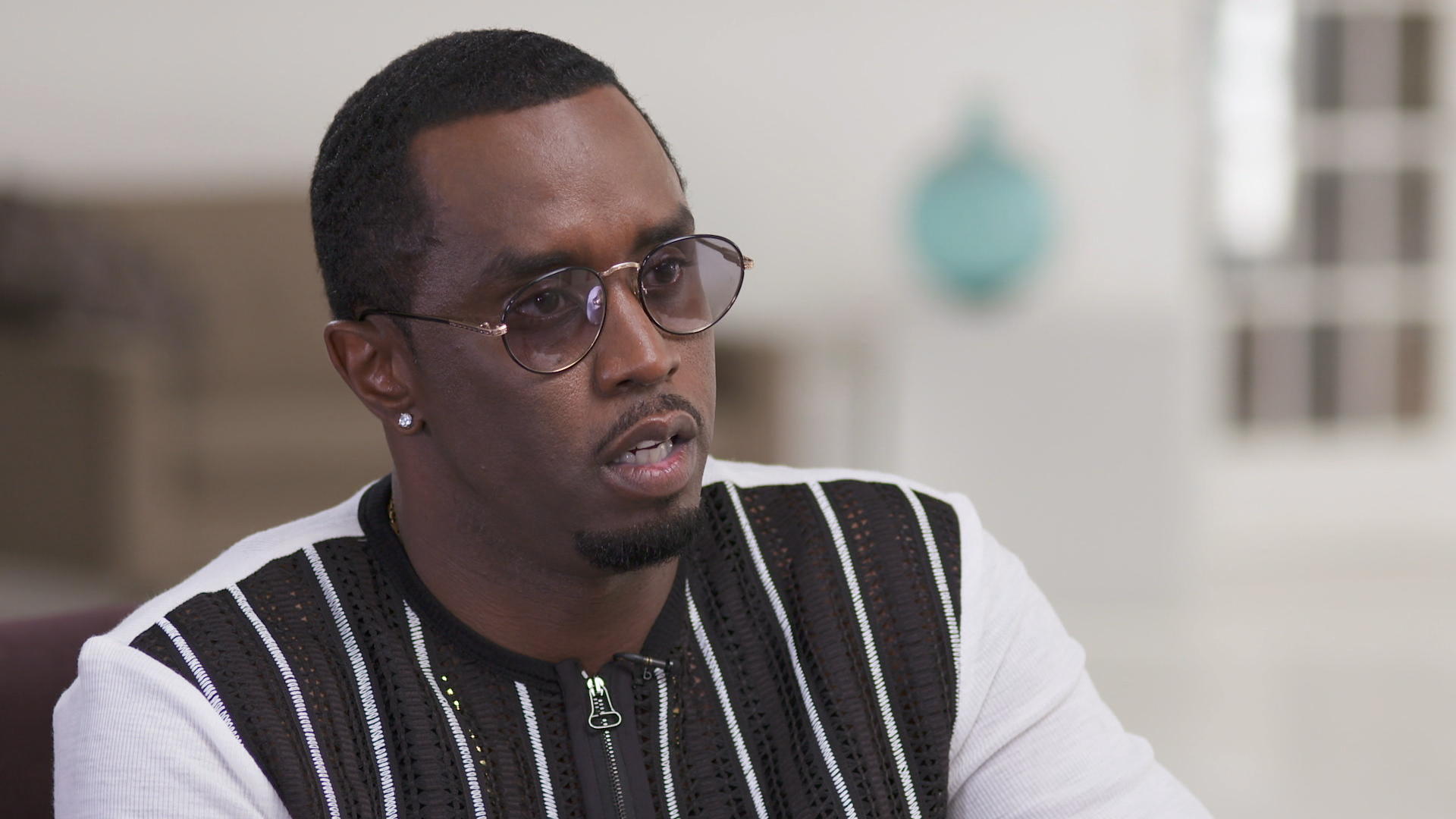 Hip hop mogul Sean "Diddy" Combs on his move from "me" to "we"
Earlier this year, Sean "Diddy" Combs once again topped Forbes' list as the wealthiest hip hop artist. Combs became a pioneer in the music industry when he founded the "Bad Boy Records" label more than two decades ago. But his path to success started even before he could legally hold a job, reports "CBS This Morning" co-host Gayle King.
Combs started making money at a young age. When he was a kid, Combs did not just have one, but four paper routes.
"I was brought up by my mother and my grandmother. My father was killed when I was three," Combs said. "And one day, I had, you know, asked my mother for a pair of sneakers. And the look on her face that she couldn't afford it – it just made me realize that I needed to step up as a man."
"News flash. You're still good at it. You're still making a lot of money at a young age," King joked.
"I love to service people… in whatever I do," Combs said. "I used to clean bathrooms in gas stations. And I took a lot of pride in it because I know all the other bathrooms were filthy. And I was just like, I wanted to have people walk into a clean bathroom – pristine. And I wanted to watch their face when they came out and ask, like, you know, 'Who did that bathroom?' And I felt proud."
That hard work ethic and pride never left him.
"I mean I heard you say today that, 'No matter what I'm going to do, I'm going to work harder and I'm going to be the best at what that is.' You still believe that today?" King asked.
"Yes. I just believe that you have to think out of the box. You have to be one of the crazy ones," Combs said.
"Crazy" is a word some may have used to describe Diddy – as Combs came to be known – when he traded a college campus for a career in music. But within a few years, he had his own label.
"What was your goal? What was your vision back then?" King asked. "And you called it, 'Bad Boy.'"
"Bad Boy, for me actually, I wanted to really shake up the industry as far as musically," Combs said. "I wanted to integrate hip hop into R&B. We just made it more authentic to what was coming out and more disruptive. I was one of the early adapters of how to move it forward and how to own the music and own the culture and the lifestyle. So I saw the demand and how hip hop was becoming this billion-dollar business."
Twenty-two year later, Diddy now finds himself on a family reunion tour with many of the artists who helped build the "Bad Boy" brand.
"It's a journey because I'm listening to the soundtrack of my life. And I'm listening' to what the golden age of the 90s were," Combs said.
Missing from the Bad Boy lineup for nearly two decades but still remembered through a heartfelt tribute is Biggie Smalls – the first artist to sign with Diddy -- who was killed in 1997.
"Yeah, he was only 24. And it's-- it's something' that you can't-- you can't do a Bad Boy show without Biggie," Combs said.
Combs said this is his final tour – as of now.
"Is it really your final tour? Because Barbra Streisand said it was her final tour a couple of times," King said.
"I mean, so if it's not, then people will-- people will still come. But you have to, like-- one of the things that I've been going through this year is just change. Like, where do I go from here?" Combs said.
"Do you ever think about getting in politics yourself?" King asked. "You were 'Vote or Die​.'"
When Barack Obama was just a junior Senate candidate from Illinois, Combs had met and interviewed him.
"When you become president of the United Sates, you call your man," Combs had told him.
"I have to make sure that I'm very clear. I love what this president has done," Combs told King. "But I thought that because we were… delivering a vote for him, that the politics game, I thought, would apply to us. When you look at the things that are affecting, you know, African Americans and kids in our communities, it's no hope. People have to understand, like, even the things from the whole shootings of-- it's too many. It's way-- it's just way too many. And nothing is being done."
"You're talking about the shootings with black men by police officers?" King asked.
"Yes, it has been too much of – it's too much of a trend right now," Combs said.
"Sean Combs sounds different these days, doesn't he?" King asked.
"Yes, yes. My priorities have changed and just, also, the responsibility," Combs said.
You could call 2016 a transformational year for Diddy. When he wasn't on tour, philanthropy took center stage. He donated a million dollars to Howard University – that school from which he never graduated – and he opened a charter school​ in Harlem, New York, where he was born. He said the Capital Preparatory Harlem Charter School was "leveling the playing field," to make sure "our students get a fair chance."
"At this time in my life, I decided to make a move from 'me' to 'we.' I felt like I did enough for me and it was time to go to we. So that has been my whole thing and to not get involved in politics because I just think politics are a bunch of bull****," Combs said. "I was just always -- and I'm not gonna complain about it. You know, I'm gonna go and do something about it."
(BACKGROUND VOICE) and do somethin' about it.
Thanks for reading CBS NEWS.
Create your free account or log in
for more features.