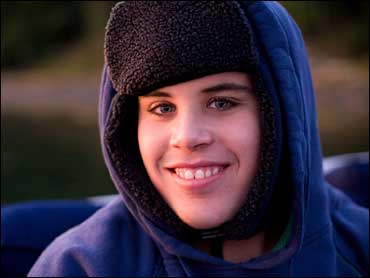 Scientology's Views On Death
The funeral of John Travolta's son, Jett, will be held in Florida.
The ceremony will most likely involve tenets of the Church of Scientology, the faith of Travolta and his wife, Kelly Preston Early Show national correspondent Hattie Kauffman observed Tuesday.
Jett Travolta, 16, died Friday at the family vacation home in the Bahamas. Funeral home officials say the cause of death was a seizure disorder.
And, Kauffman says, while there will be mourning for Jett, Scientologists believe his spirit is still alive.
"The mood of the funeral or the ceremony itself would not be a very sad one," former Scientologist Bruce Hines says. He's presided over Scientologist funerals.
In Scientology doctrine, Hines explained, "the body that you have ceases to work. It dies for whatever reason, and then you go and, for example, they say you would go to a hospital and find some baby being born and you would decide to inhabit that body."
Call it reincarnation, with a twist, Kauffman suggests. That spirit is called a thetan.
"Scientologists believe that thetans have been attached to bodies in past lives and that this pattern of attachment will continue well onto the future," points out Stephen Kent, professor of sociology and alternative religions at the University of Alberta.
"At one point during the history of Scientology," Hines notes, "they said you had to dodge these alien beings who will try to trap you and give you an implant."
Most scientologists cremate their dead, Kauffman says. The Travolta had Jett's body cremated.
Says Kent, "The founder of Scientology, L. Ron Hubbard, was cremated. ... Because the body is de-emphasized in the Scientology belief system, likely it doesn't really matter a whole lot what happens to the body itself."
To lose a child after illness is especially difficult for Scientologists, Kauffman adds, because they believe 70 percent of disease is psychosomatic.
"If you are sick," Hines says, "you definitely have something you need to deal with on a mental and spiritual level.
"The other possibility," says Kent, "is to believe the thetan had some issues in past lives that it was working out by incarnating in a challenged body."
In Jett's case, Kauffman concludes, the challenge was seizures.
Thanks for reading CBS NEWS.
Create your free account or log in
for more features.