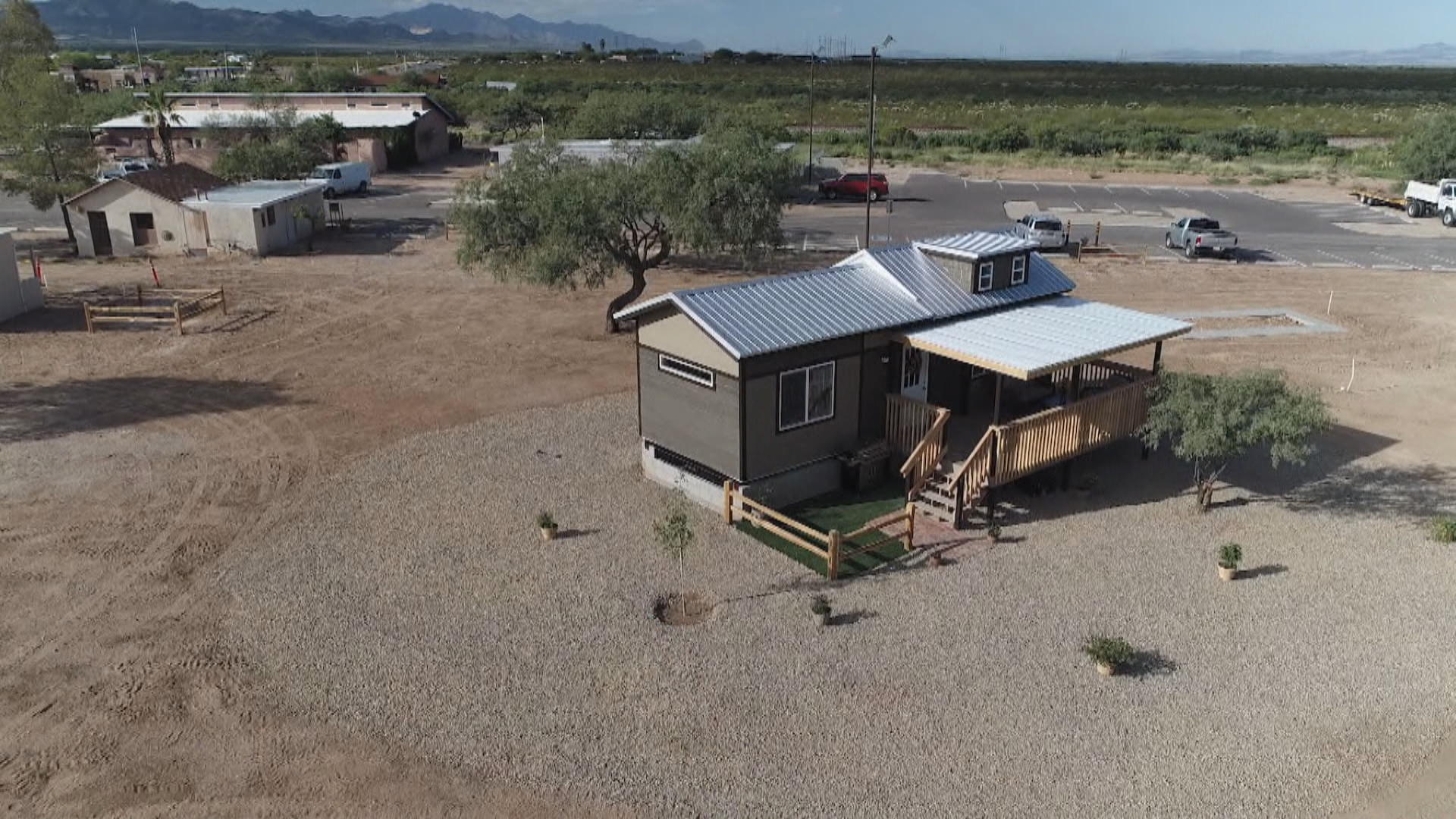 How tiny homes are helping cash-strapped teachers in Arizona
Educators in five states walked off the job earlier this year demanding higher pay and increased school funding. In Arizona, where "CBS This Morning" recently profiled teachers struggling to make ends meet, the governor approved a 20 percent pay raise over three years. Jamie Yuccas went back to Arizona to see how one school district is getting creative to help teachers.
---
Fifth-grade teacher Sydney Scharer always dreamed of owning her own home. She didn't expect it to be a tiny home. "Everything has a place, it's so organized – it makes me so really happy!" she told correspondent Jamie Yuccas.
Scharer moved into a 400-square-foot space in Vail, Arizona last fall. Before that she was commuting 25 miles a day each way.
"It's expensive, was really what it came down to, and I wanted to be a part of the Vail community and I didn't feel like I was," she said.
Recognizing the housing problem, the Vail Unified School District purchased a five-acre lot for two dozen tiny homes. The district will charge $125 a month for the land and utilities, but the teachers will own the homes, paying around $600 a month – half the cost of the average mortgage in Vail.
"We have to be aggressive in pursuing all avenues that we can to attract and retain high-quality teachers, and we feel that this is one of those ways," said John Carruth, associate superintendent of the school district.
Arizona ranks last in the nation for elementary school teacher salaries; and while those who walked out in last spring's "Red for Ed" movement did succeed in raising pay, teachers say more change is needed.
Scharer told Yuccas that last year she was earning about $35,000, and this year it's about $38,000. Her 10 percent raise amounts to about $50 extra a week. "Every penny counts," she said. "But the cost of living keeps going up, and teaching salaries need to follow."
Teacher Laura Mayer (whom we met last spring, and again during the state-wide walkout), said, "It's so far below, you know, what other professionals would make."
Because individual districts decide how to use state money, Mayer only received a five-percent raise. She's among the estimated 20 percent of teachers who work a second job to supplement their income.
"To not feel like I needed to work a part-time job, the raise would have to be substantial," Mayer said.
She says higher taxes could bring big change. "Everyone I know says, 'Oh, teachers need to be paid more,' and they truly feel that. But real change from people who are in the position to do something about it – it is not happening."
"There's a disconnect?" asked Yuccas.
"Yeah."
Scharer added, "We put in so much of our time and effort and love and ourselves into children and into education and into our schools – and for the government, they need to be putting that back into us."
But until there are big changes on the state level, districts are starting small.

See also:
Thanks for reading CBS NEWS.
Create your free account or log in
for more features.