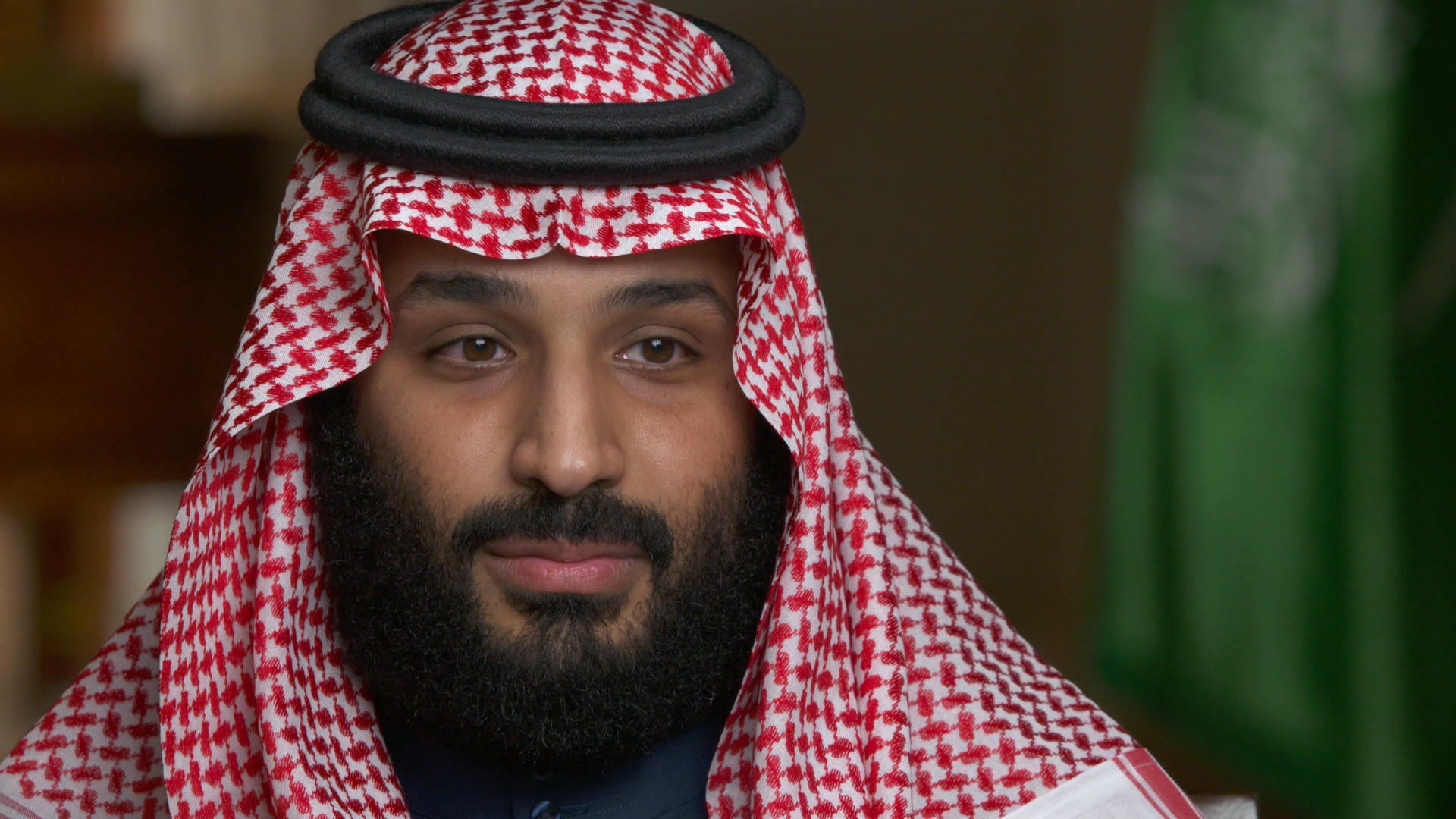 Saudi crown prince says Iran's Ayatollah Khamenei is "very much like Hitler"
Saudi Arabia's crown prince tells Norah O'Donnell his country would get its own nuclear bomb as soon as possible if Iran were to develop a nuclear weapon. Prince Mohammed bin Salman spoke to O'Donnell, a 60 Minutes contributing correspondent and co-host of CBS This Morning, for his first American television interview. The interview will be broadcast on 60 Minutes, Sunday, March 18 at 7:00 p.m. ET/PT.
An excerpt from the interview, in which the crown prince also compares Iran's foreign policy to that of Hitler's, was broadcast on CBS This Morning, the transcript from it is below.
NORAH ODONNELL: You've been rivals for centuries. At its heart, what is this rift about? Is it a battle for Islam?
MOHAMMED BIN SALMAN: Iran is not a rival to Saudi Arabia. Its army is not among the top five armies in the Muslim world. The Saudi economy is larger than the Iranian economy. Iran is far from being equal to Saudi Arabia.
NORAH ODONNELL: But I've seen that you called the Ayatollah, Khamenei, "the new Hitler" of the Middle East.
MOHAMMED BIN SALMAN: Absolutely.
NORAH ODONNELL: Why?
MOHAMMED BIN SALMAN: Because he wants to expand. He wants to create his own project in the Middle East very much like Hitler who wanted to expand at the time. Many countries around the world and in Europe did not realize how dangerous Hitler was until what happened, happened. I don't want to see the same events happening in the Middle East.
NORAH ODONNELL: Does Saudi Arabia need nuclear weapons to counter Iran?
MOHAMMED BIN SALMAN: Saudi Arabia does not want to acquire any nuclear bomb, but without a doubt, if Iran developed a nuclear bomb, we will follow suit as soon as possible.
The television interview is scheduled to be broadcast on 60 Minutes two days before the young Saudi leader is to meet with President Donald Trump.
The wide-ranging interview is the crown prince's first for American television, and it is rare for a member of the ruling royal family to sit down for such a conversation. The last time a Saudi leader gave an interview to a U.S. television network was in 2005.
O'Donnell spent a week in Saudi Arabia, reporting first-hand on the political, economic, and social reforms unfolding in the Sunni Muslim kingdom, many of them instituted by the crown prince, who is also known as MBS. The 32-year-old heir to the throne has also helped institute sweeping changes for women, including allowing them the right to drive for the first time in the country's history.
The crown prince is also the kingdom's deputy prime minister and its defense minister. O'Donnell asked him about the country's controversial role in the civil war in Yemen, and Iran, Saudi Arabia's chief rival in the area, and his relations with the U.S. The crown prince also spoke about what happened during his anti-corruption crackdown that resulted in hundreds of prominent Saudis detained at the Ritz Carlton hotel in Riyadh.
Thanks for reading CBS NEWS.
Create your free account or log in
for more features.