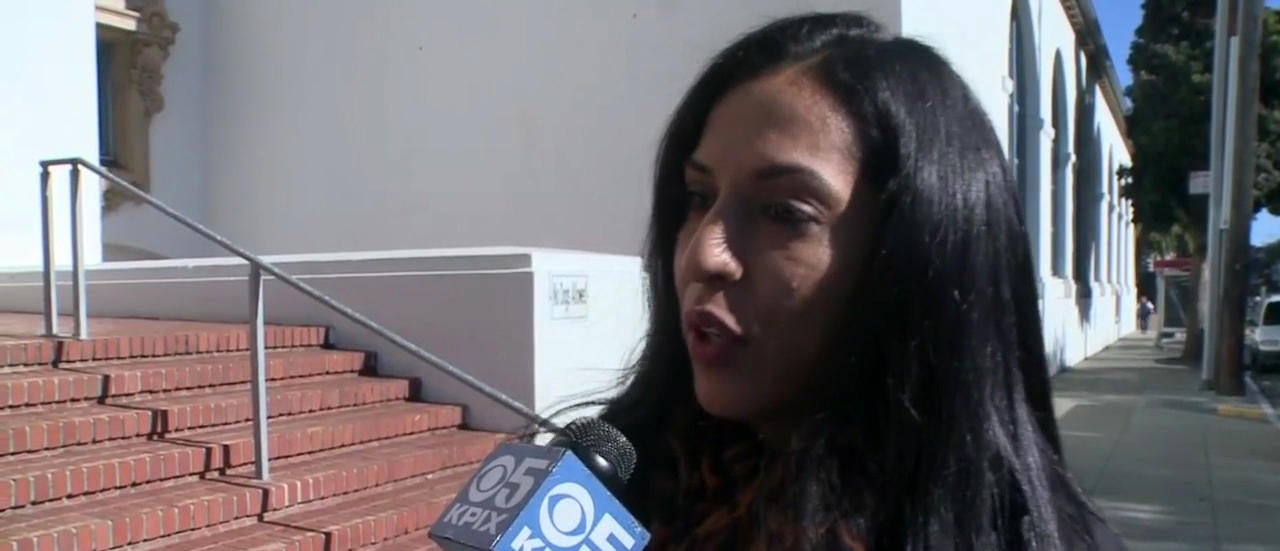 San Francisco teacher defends lesson plan calling Donald Trump racist, sexist
SAN FRANCISCO -- A San Francisco high school teacher is taking on the post-election question of whether teachers are supposed to educate or advocate. The teacher said calling President-elect Donald Trump racist and sexist in her lesson plans is the truth and her right,
The lesson plan from Mission High School teacher Fakrah Shah (PDF) is not one adopted by the San Francisco Unified School District but has been published in the San Francisco teachers' union newsletter and on the National Education Association website.
Shah wrote, "Let us please not sidestep the fact that a racist and sexist man has become the president of our country by pandering to a huge racist and sexist base."
The teacher also offers suggestions to other teachers on how to engage students, telling them they didn't lose and they should fight for justice and equality.
"In the very same way, I would criticize Clinton. In the very same way, I would criticize Obama. The record number of deportations. Hillary Clinton, she has been called a war hawk," Shah told CBS San Francisco radio station KCBS.
"We show the information, we just don't label people. With Trump, yes, we have gone very straight and very direct to this idea that he is racist. That he is sexist. There is information released with his exact words, saying how to treat women," Shah said.
Republican National Committee member Harmeet Dhillon, a Sikh who spoke at the Republican National Convention, gave the plan an "F."
"It's boiling down the results of a national election where 60 million people voted for this gentleman to become the next president into two words: racist and sexist," said Dhillon. "I think that's very misleading. It's just like propaganda. It's garbage."
Dhillon was quick to question whether some students might take offense or be hurt by the lesson plan.
"Some of these students probably have parents who voted for Donald Trump," said Dhillon. "How are those students going to feel when teachers are shoving a message down their throats that you are evil and bad and racist and sexist?"
Shah countered that anyone who supported Mr. Trump would be welcome in her class to defend their position.
"They absolutely will be given safe space," said Shah. "You know, they'll be asked to explain how he is not racist."
For her part, Shah was enthusiastic about the idea of other teachers using the plan.
"Absolutely. I want it to be a call to all teachers," said Shah. "We should all take offense and we should create spaces where students can have their voices heard."
The teachers' union, United Educators of San Francisco, was offering the lesson plan on its website as an optional resource, saying that teachers are charged with supporting a student's social and emotional well-being.
In response to inquiries for comment on the plan, the San Francisco Unified School District issued a statement that read in part, "This is one of many optional lesson plans being circulated in the wake of the election and not part of the official SFUSD curriculum."
In contrast, last week a Mountain View high school teacher was suspended after a parent complained that he compared Mr. Trump to Adolf Hitler.
Since the presidential election, students across U.S. cities have staged walkouts in protest of Mr. Trump's victory.
Thanks for reading CBS NEWS.
Create your free account or log in
for more features.