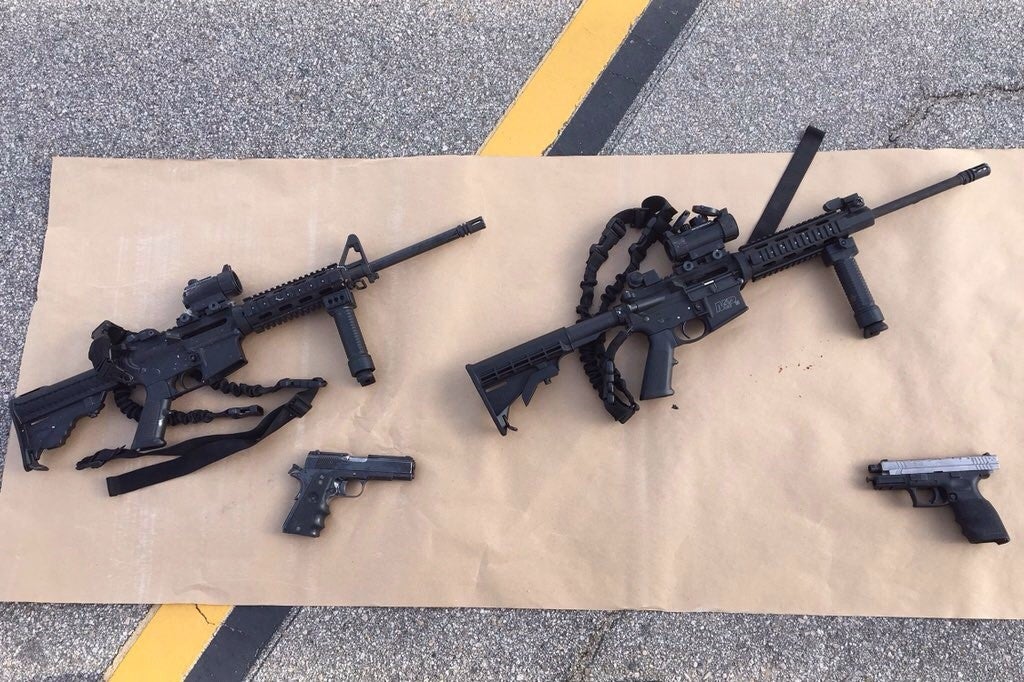 Assault weapon is common denominator in mass shootings
CHICAGO -- The murder weapons used in the San Bernardino shooting were versions of a very popular rifle called an AR-15. It's a semi automatic version of a U.S. military assault weapon.
Millions have been built, but a few are infamous.
An AR-15 was used to kill nine people at Umpqua Community College in Oregon in October.
It was also the weapon used in the murders of 12 people at a Colorado movie theater in 2012.
And an AR-15 was used in the 2012 murders of 20 first graders and six adults in Newtown, Connecticut.
At C.I. Shooting Sports in Normal, Illinois, owner Stephen Stewart stocks the AR-15 for a simple reason.
"It's a favorite among sportsmen, target shooters and competitors," Stewart told CBS News. "It's also popular as a home defense platform."
Lightweight and easy to master with about 30 minutes of instruction, the AR-15 was invented in 1959 for the military, but was modified for civilian use beginning in 1963.
"The AR-15 is America's rifle," Stewart said. "You're going to find more of those in safes at home than you'll find of any other rifle in the country."
Civilian use of the weapon is an abiding issue though.
There once was a nationwide ban on such assault weapons, imposed in 1994 following a number of mass shootings in the '80s and '90s.
When it was lifted ten years later, gun rights advocates cheered and sales rose.
But the slaughter in San Bernardino -- and several other recent mass killings -- all shared a common thread: the shooters used an AR-15-style rifle.
The manufacture and sale of such weapons are highly regulated in six states. But in Highland Park, Illinois, they're not just regulated. They're banned -- period.
"Why do people need assault weapons in their day-to-day lives?" mayor Nancy Rotering said.
A lawsuit against the ban -- which could have national implications -- argues that it violates the Second Amendment. But the mayor is undeterred.
"If we all run around being afraid of being sued, where does that get you?"
CBS News reached out the local pediatrician who brought the suit against the city's ban. But neither he nor a representative of the Illinois Rifle Association would agree to be interviewed.
Thanks for reading CBS NEWS.
Create your free account or log in
for more features.