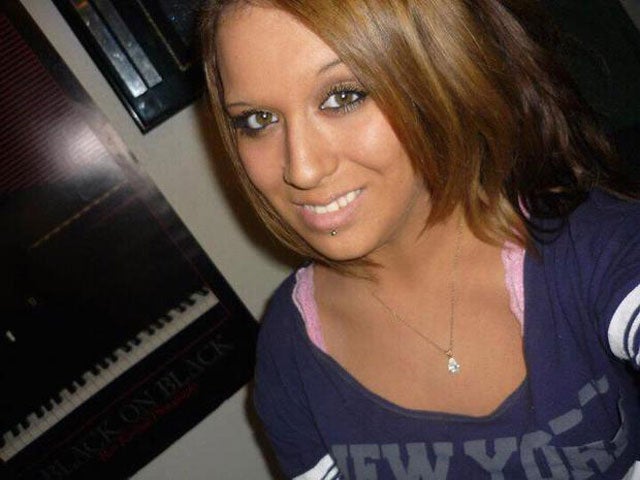 Samantha Koenig Update: Body found in Alaska lake confirmed as missing barista, police say
(CBS/AP) ANCHORAGE, Alaska - An Anchorage police spokesman says the Alaska state medical examiner's office has confirmed that a body recovered from Matanuska Lake is that of 18-year-old Samantha Koenig, who disappeared Feb. 1.
PICTURES: Missing Alaska barista's body found, police say
Lt. Dave Parker said Wednesday that autopsy results confirm the body recovered Monday is Samantha Koenig. No cause of death has yet been released.
Anchorage Police Chief Mark Mew has said investigators believe she died within hours of her abduction from the coffee stand where she worked. Mew also says they believe they have the responsible person in custody.
According to the Anchorage Daily News, authorities didn't reveal how they knew to look under the ice at Matanuska Lake.
Investigators, including an FBI search team, used snowmobiles and ATVs to navigate across the frozen lake's surface. Authorities used chain saws to cut away a four-foot hole in the ice for divers to explore the water below.
They discovered the body in less than an hour, using sonar to guide them due to the low visibility within the lake, the Daily News said.
The only man who has been listed by Anchorage police as a "person of interest" in the case was arraigned March 27 in federal court in Anchorage on a fraud charge, shortly after being returned from Texas, where he was arrested.
Israel Keyes has pleaded not guilty to a charge of access device fraud. Federal prosecutors say he made cash withdrawals from a stolen debit card. The card was not Koenig's.
Complete coverage of Samantha Koenig on Crimesider
Thanks for reading CBS NEWS.
Create your free account or log in
for more features.