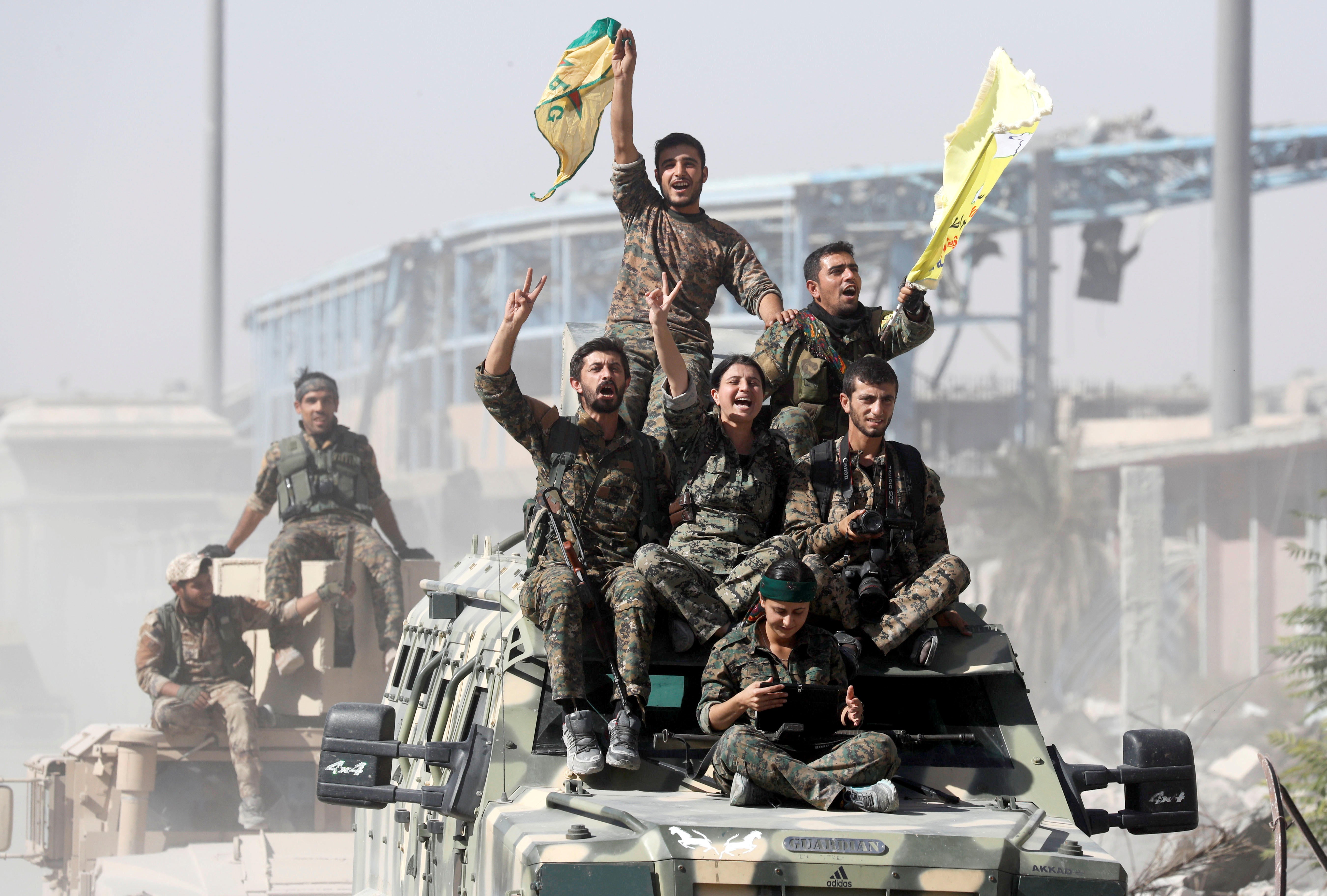 Russia says U.S. airstrike killed 5 of its citizens
Russia's Foreign Ministry said Thursday that five Russian citizens were killed by a U.S. strike in Syria on Feb. 7, the first government confirmation from Moscow or Washington of Russian nationals being killed by U.S. military action on the complicated Syrian battlefield.
Russian and U.S. news organizations reported earlier this week that an unknown number of Russian military contractors were killed in the ferocious U.S. counterattack last week. U.S. officials told CBS News there were Russian mercenaries present when the U.S. strikes hit forces allied to Syrian dictator Bashar Assad, in order to repel their attack on a base of U.S.-backed Syrian rebels. There were U.S. troops present at the base of the Syrian Democratic Forces (SDF) rebels.
Confirming the fatalities on Thursday, Russian Foreign Ministry spokesperson Maria Zakharova said only that five people, "presumably Russian citizens," had been killed, "as a result of the armed conflict, the reasons for which are being clarified." She indicated that Moscow was still seeking verification of the information.
"I want to stress once again that we are not talking about Russian servicemen," Zakharova said, without any clarification as to who the Russian nationals were or what they were doing in northern Syria.
She again dismissed reports from earlier in the week that many Russian military or paramilitary forces had been killed as a result of the impact of the international coalition on government forces in Syria Zakharova called "classical disinformation."
In the days after the strike, Defense Secretary Jim Mattis and other U.S. officials said they had no information on Russian casualties, and the Kremlin wouldn't immediately confirm any Russian deaths. U.S. officials also said the Russian government had lodged no complaint about its citizens being killed.
CBS News national security correspondent David Martin reported last week that any Russian deaths in the U.S. airstrikes would mark a first in the Syrian conflict.
What was never disputed is the fast-changing, often confusing nature of a battlefield in which forces of multiple countries are bumping up against one another, raising the prospect of violent collisions. Whether by accident or intention, such clashes risk plunging Washington and Moscow into a situation they studiously avoided even during some of the darkest hours of their relationship: their forces directly warring with each other.
Russian forces are supporting the Syrian government in its war with opposition groups, some of which are backed by the United States. Elements of both sides are fighting the last remnants of the Islamic State of Iraq and Syria (ISIS) group in Syria, and U.S. and Russian military officials maintain daily contact to avoid battlefield mishaps.
Thanks for reading CBS NEWS.
Create your free account or log in
for more features.