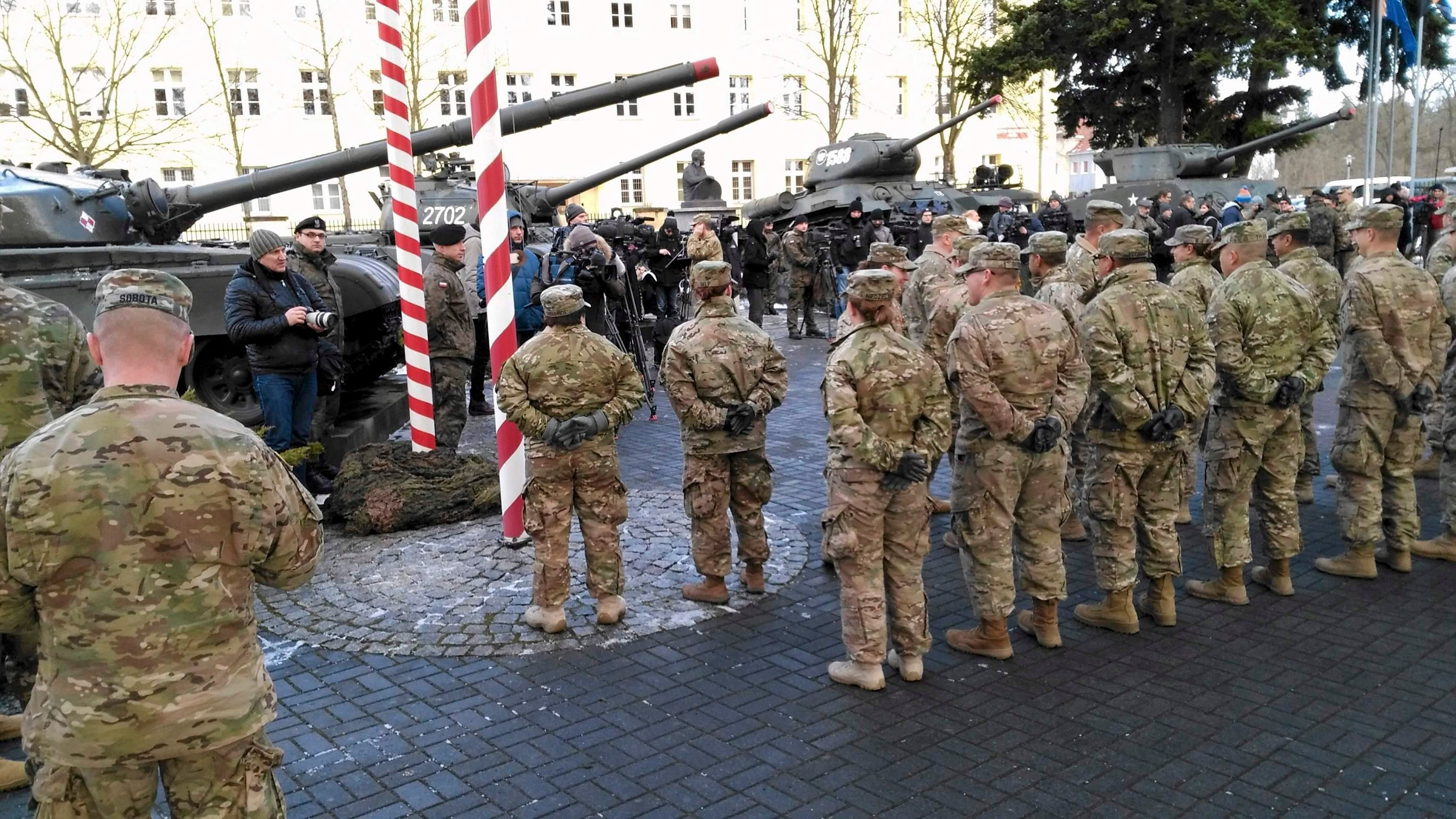 Russia decries "threat" as U.S. troops roll into Poland
WARSAW, Poland -- American soldiers rolled into Poland on Thursday, fulfilling a dream Poles have had since the fall of communism in 1989 to have U.S. troops on their soil as a deterrent against Russia.
Soldiers in camouflage with tanks and other vehicles crossed into southwestern Poland on Thursday morning from Germany and headed for Zagan, where they will be based. Their arrival will be feted on Saturday in official ceremonies attended by Poland's prime minister and defense minister.
U.S. and other Western nations have carried out exercises on NATO's eastern flank, but this deployment - which includes around 3,500 U.S. troops - marks the first-ever continuous deployment to the region by a NATO ally. It represents a commitment by President Barack Obama to protect a region that became deeply nervous when Russia annexed Crimea from Ukraine in 2014 and then began backing rebels in Ukraine's east.
But despite the celebrations, clouds hung over the historic moment. There are anxieties that the enhanced security could eventually be undermined by the pro-Kremlin views of President-elect Donald Trump.
Russia appears provoked by the deployment of American troops on its doorstep.
"We perceive it as a threat," President Vladimir Putin's spokesman Dmitry Peskov said. "These actions threaten our interests, our security."
"Especially as it concerns a third party building up its military presence near our borders," Peskov said in a conference call with reporters. "It's not even a European state."
As CBS News correspondent Elizabeth Palmer reports, Peskov also singled out U.S. secretary of state-designate Rex Tillerson, for his comments Wednesday during a confirmation hearing in the Senate, saying Russia's annexation of Crimea was illegal.
Russia, noted Peskov, disagrees. But the Kremlin spokesman did sound a conciliatory note, too, saying Mr. Trump's call for dialogue between the U.S. and Russia was "cause for hope."
Worries about the permanence of the new U.S. security commitments are rooted in a tragic national history in which Poland has often lost out in deals made over its head by the great powers.
This has happened even recently: Poles still feel betrayed by Mr. Obama's own "reset" with Russia early on in his administration, which involved abandoning plans for a major U.S. missile defense system in Poland and replacing it with plans for a less ambitious system.
Thanks for reading CBS NEWS.
Create your free account or log in
for more features.