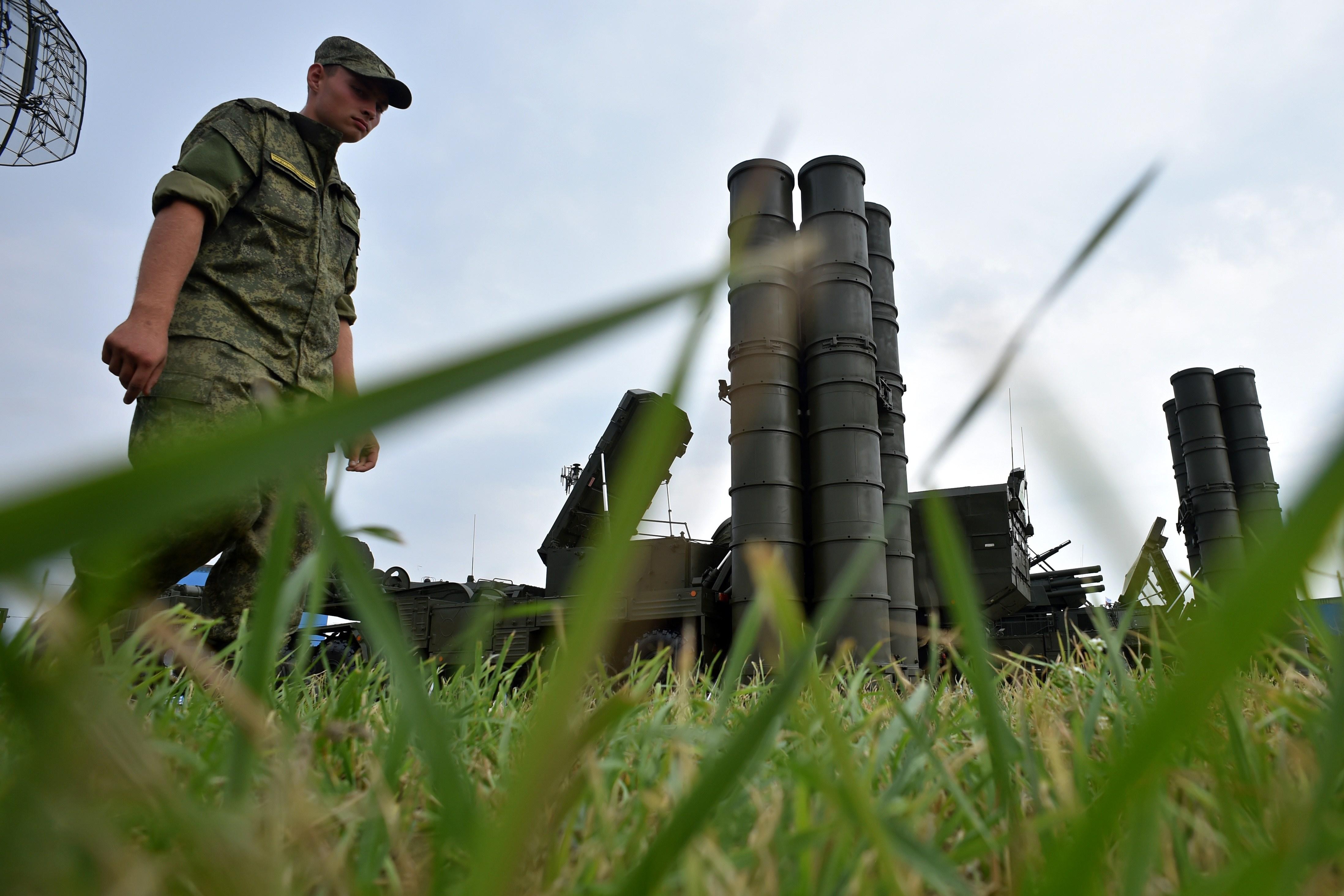 Russia responds to NATO advance with missiles in its Europe enclave
Russia will deploy two advanced missile systems to its far-west territory of Kaliningrad in a direct response to NATO expansion in eastern Europe, a pro-Kremlin Russian lawmaker said Friday.
Kaliningrad is a parcel of land disconnected from the Russian mainland that sits on the coast of the Baltic sea, sandwiched between Poland and Lithuania.
A Russian deployment of S-400 surface-to-air missiles and nuclear-capable Iskander balistic missiles to Kaliningrad, with its proximity to NATO member states, will undoubtedly heighten concerns among leaders of the transatlantic security alliance, who were already nervous over incoming American leader Donald Trump's commitment to their collective defense pact.
Viktor Ozerov, chairman of the defense committee in the Federation Council, Russia's equivalent to the U.S. Senate, said according to the state-run RIA news agency that Russia had been forced into the deployment by the installation of a U.S. missile shield in eastern Europe.
"As response measures to such threats we will have... to deploy additional forces... This reinforcement includes deployment of S-400 and Iskander systems in Kaliningrad," RIA quoted Ozerov as saying.
Russian President Vladimir Putin warned in May, just a couple weeks after the U.S. anti-missile shield was declared operational at a site in Romania and days after U.S. and Polish officials broke ground at another site, near the Baltic Sea in Poland, that there would be "action in response to guarantee our security."
Romania and Poland have requested a bolstered NATO presence in their countries in the wake of Russia's annexation by force of Ukraine's Crimea peninsula.
U.S. officials have always maintained that the missile defense shield in Romania is aimed at protecting against a missile threat from Iran. But NATO decided in early 2015 to establish new command-and-control centers in Latvia, Estonia, Lithuania, Poland, Romania and Bulgaria by the end of 2016, and those sites are indisputably intended to serve as a warning to an increasingly aggressive Russia that NATO remains resolute in its commitment to defend all members.
Putin views the defense, however -- at least in his public rhetoric -- as offense by the U.S. and NATO in a region that was, until recent decades, firmly within his government's domain.
"Why are we reacting to NATO expansion so emotionally? We are concerned by NATO's decision making," Putin said in an interview taped a couple weeks ago, set to air Monday in a documentary focused on Ukraine.
"What should we do? We have, therefore, to take countermeasures, which means to target with our missile systems the facilities, that, in our opinion, start posing a threat to us," Putin said in the interview.
Thanks for reading CBS NEWS.
Create your free account or log in
for more features.