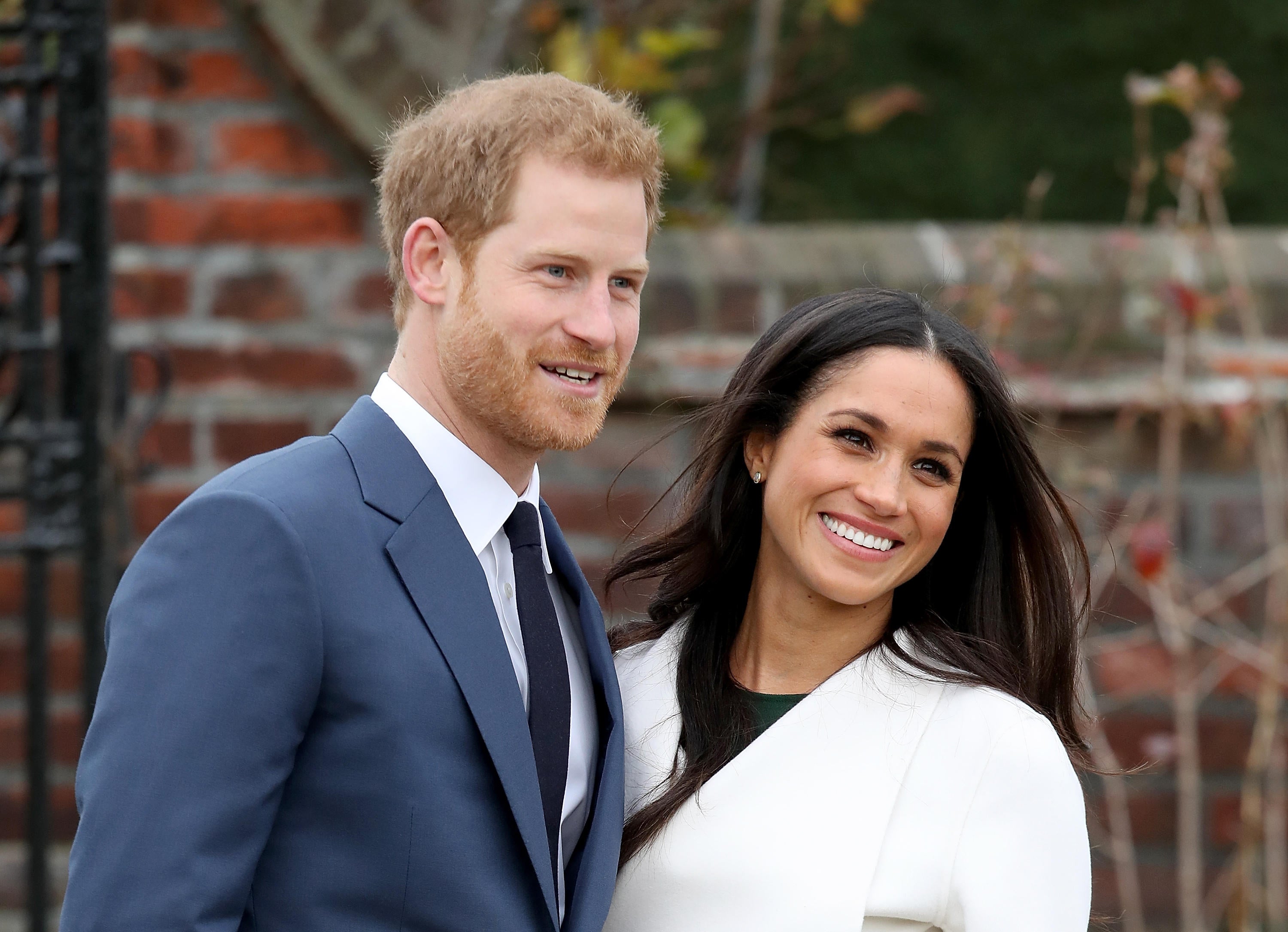 Here's how much Prince Harry and Meghan Markle are expected to spend on their royal wedding
Though some details of the royal wedding are still shrouded in secrecy, one thing is for sure: the wedding will be anything but average. The total price tag for Prince Harry and Meghan Markle's big day has been estimated at $45 million. Ivy Jacobson, senior digital editor at The Knot, talked to CBS News about the extraordinary expenses and why a royal wedding costs millions more than the average American wedding. Jacobson cites the U.K. site BrideBook as her source for the estimates; the U.S. estimates are from The Knot's 2017 Real Weddings Study.
Royal venues and other freebies
Though the venue typically takes up nearly half of a wedding budget, Harry and Markle will actually save on this aspect of their plans since they have free access to St. George's Chapel at Windsor Castle for the ceremony, St. George's Great Hall for the couple's first reception and Frogmore House for their second, smaller reception for close friends and family members. The sites will be available to the couple gratis, since the royal family owns them, whereas in the U.S., the average cost of a wedding venue was $15,163 in 2017.
However, Jacobson says the couple will reportedly spend $500,000 on a tent to keep prying eyes and paparazzi away and host guests in privacy. They are also reportedly spending an estimated $186,000 on preparing the site: "A top London production agency is expected to totally transform Windsor Castle, including lighting, dance floors, bars and seating," says Jacobson.
Transportation will also be provided free for the couple. The average spend in the U.S. was $830 in 2017, but the queen will lend the couple her cars. "The queen has a fleet of Rolls-Royces, Bentleys and Daimlers, so they won't have to pay for that," explains Jacobson.
The average American couple spent $1,988 last year on wedding planners, but Harry and Meghan will save on this, too.
"Because they're royal, they have all the access they need in Windsor and have many assistants and planners who have done this before for the royal family," says Jacobson.
Invitations
Who knew paper could be so expensive? Though invitations for American couples ran an average of $408 last year, the invitations for Saturday's royal wedding are estimated to carry a hefty $290,000 price tag.
"This is because the company, Barnard & Westwood, is super exclusive and posh," says Jacobson. "They made Meghan and Harry's invitations, featuring the Prince of Wales' badge printed in gold ink. Obviously, if you get invited to the royal wedding, it's not going to be a run-of-the-mill invitation. It's going to be special, with thick card stock, gold ink, the badge -- very regal and royal."
No wonder everyone was angling for an invitation.
Music and entertainment
A reception band ran American couples an average of $4,019 while DJs cost an average of $1,231. Prince Harry and Meghan Markle are expected to bring in an organist and choir for their ceremony, and then a DJ and live band for their reception, which will run the couple approximately $430,000.
"Another fun fact about their reception is that the Ministry of Defense has reportedly ordered $129,000 worth of personalized silver trumpets for the event," adds Jacobson.
Jacobson also says the couple is expected to spend approximately $78,000 on other fun extras, like photo booths and entertainers, and maybe even fireworks.
Photography and videography
The photographer and videographer for the average American wedding last year cost $2,630 and $1,912, respectively, but photography and videography at the royal wedding will cost an estimated $24,000.
"They might have multiple photographers and videographers to capture everything," Jacobson explains.
The bride's wedding look
The Knot has not bothered speculating about the cost of Markle's wedding gown, since her dress is a closely-guarded secret, but points out that Duchess Kate's wedding dress cost a rumored $430,000.
"The average wedding dress runs around $1,500 and Meghan's dress is of course the most talked about, discussed, most looked forward to part of the wedding day," says Jacobson. "It's also reportedly being paid for by Meghan herself. She's been very vocal in the past about designers she likes and fashion and fashion icons. She loves fashion, so eyes will be on her to see which designer she chooses and if she goes with a British designer or not, so everyone's really excited for that."
Markle will be spending at least an estimated $14,000 on hair and makeup.
"She'll likely have a hair and makeup team on hand to keep her looking fresh throughout the entire day," says Jacobson.
As for the groom's outfit, Harry is expected to save some cash by wearing a formal military uniform that he already owns; Prince William did the same at his wedding.
Flowers
American couples spent an average of $2,379 on wedding flowers last year. For Harry and Markle, Jacobson says, "It can run them $150,000 and that's of course due to elaborate floral displays, but they're using them likely to adorn St. George's Chapel, the outdoor marquee, all the bouquets for the little bridesmaids, Meghan's bouquet -- the possibilities are endless. And at the reception, there will very likely be flowers as well."
The cake
Guests should savor every bite of the because it's expected to cost $71,600 -- more than 100 times last year's $540 average for American wedding cakes.
Jacobson says the size of the cake is a major factor in its price tag.
"There'll be so many guests there and they won't want a three-tier cake like so many couples," she says. "This is a huge event, a royal wedding, so it will likely be very large and a lot of detailed work will go into it with the frosting and the fillings, maybe some exotic flavorings and fresh flowers on the cake as well."
In addition, Jacobson points out, "You have to think about transporting it, assembling it -- there's a lot of labor, a lot of detail and the fillings and flavorings up the cost and if they're looking to feed hundreds of people, then that's what's going to get it to that $71,000 price tag."
Gifts
The idea of buying a gift for a royal wedding might be intimidating, especially if you follow the "cover your plate" rule, but luckily, guests will be off the hook for this celebration.
"Actually, Meghan and Harry require no gifts, and any gifts that people want to give are redirected toward a few charities, so anything given to them will likely be donated," says Jacobson. The 600 invitees, including the 200 guests invited to the private reception at Frogmore House, must be breathing a sigh of relief.
Thanks for reading CBS NEWS.
Create your free account or log in
for more features.