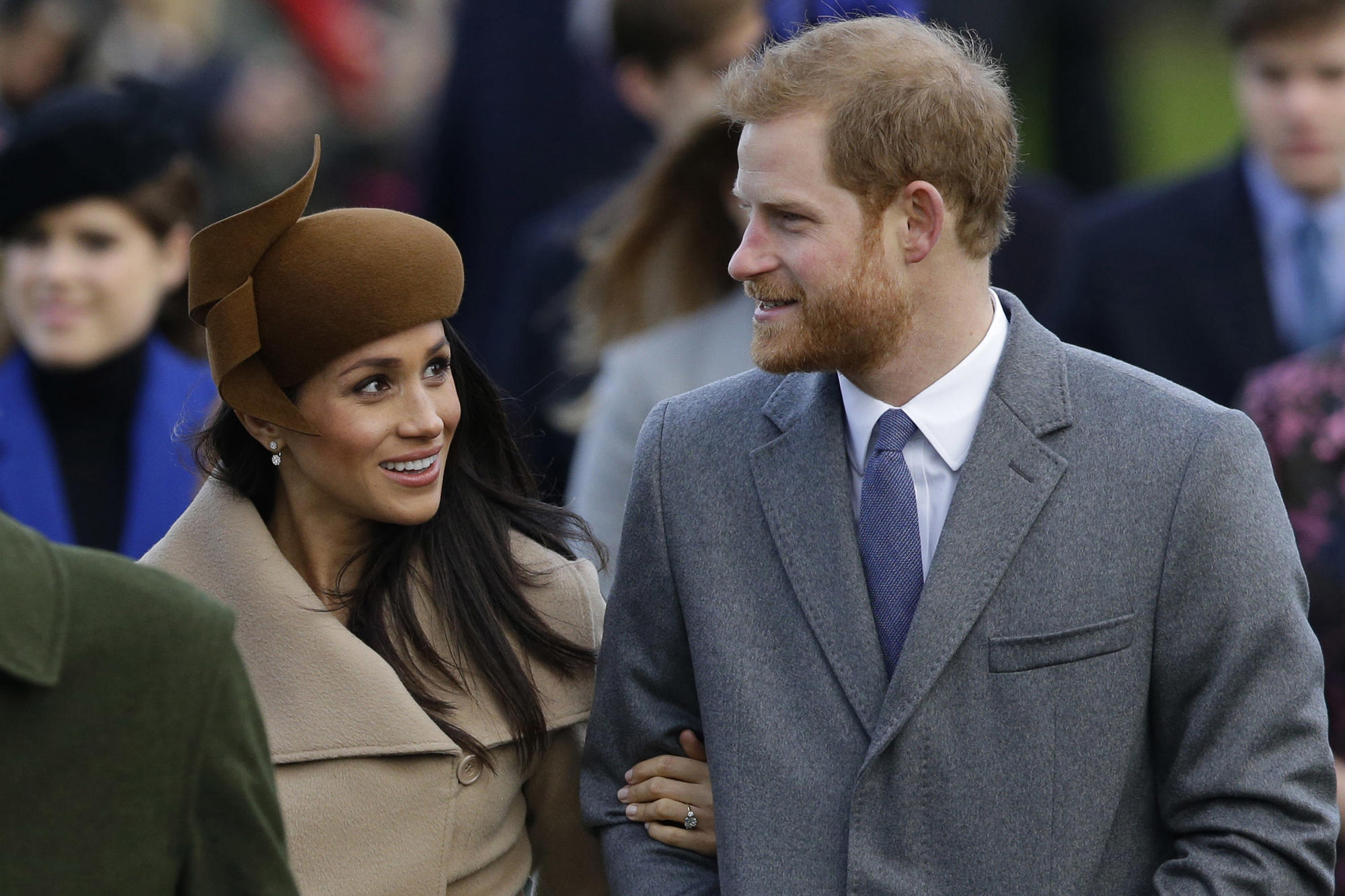 Prince Charles to walk Meghan Markle down the aisle
LONDON -- Kensington Palace announced Friday that Prince Charles would walk Meghan Markle down the aisle at her Saturday wedding to Prince Harry, CBS News correspondent Roxana Saberi reports. Her escort to the altar, however, will not walk with her all the way from outside of St. George's Chapel, CBS News learned on Friday, in yet another break with tradition.
"Ms. Meghan Markle has asked His Royal Highness The Prince of Wales to accompany her down the aisle of the Quire of St George's Chapel on her Wedding Day. The Prince of Wales is pleased to be able to welcome Ms. Markle to The Royal Family in this way," the palace said in statement.
In a break with precedent, Markle will walk the first part of her last stroll as a single lady on her own -- or at least unaccompanied by any other adults, CBS News royal contributor Royah Nikkhah revealed on "CBS This Morning."
It is "unprecedented, as far as I'm aware, for a royal bride to walk herself halfway up the aisle, but this is the wedding of twists and turns," Nikkhah said. A contingent of young bridesmaids and page boys -- including Prince William's children -- will accompany her down the first part of the aisle instead.
In yet another possible break with tradition, royal insiders said Friday that Markle may deliver her own speech at the wedding reception.
"It hasn't happened before at a royal wedding, but I think it's good," CBS News contributor and author of "The Diana Chronicles," Tina Brown, told CBS News. "I think that Meghan is already breaking with that mold which says that a wife has to be in the background."
Later Friday afternoon, Prince Harry, Markle and her mother Doria Ragland arrived at Windsor Castle for Ragland's much anticipated meeting with the queen.
Buckingham Palace also confirmed on Friday that Prince Harry's grandfather Prince Philip would attend the wedding. The Duke of Edinburgh, Queen Elizabeth II's husband, underwent hip surgery in April.
As Prince Harry and Meghan Markle rode to Windsor Castle for a wedding rehearsal on Thursday, the bride was smiling despite a tumultuous week. Just hours earlier she confirmed her father would not walk her down the aisle, saying in a statement that she hoped he would, "be given the space he needs to focus on his health."
Thomas Markle Sr. is reportedly recovering from surgery after a heart attack. Earlier in the week, he was embroiled in a controversy over tabloid photographs, reportedly telling TMZ he staged images to show himself in a positive light, Saberi reports.
Meanwhile, fans were arriving in Windsor to claim spots from which to view the festivities.
"I am a crazy American," said Nancy McCoy on Thursday, who flew in early from California, sleeping on the sidewalk to save a spot -- just like she has for the queen's past two jubilees.
"You have to come early to get a good place," she said. "I wanted to be right where the carriage comes down."
Thanks for reading CBS NEWS.
Create your free account or log in
for more features.