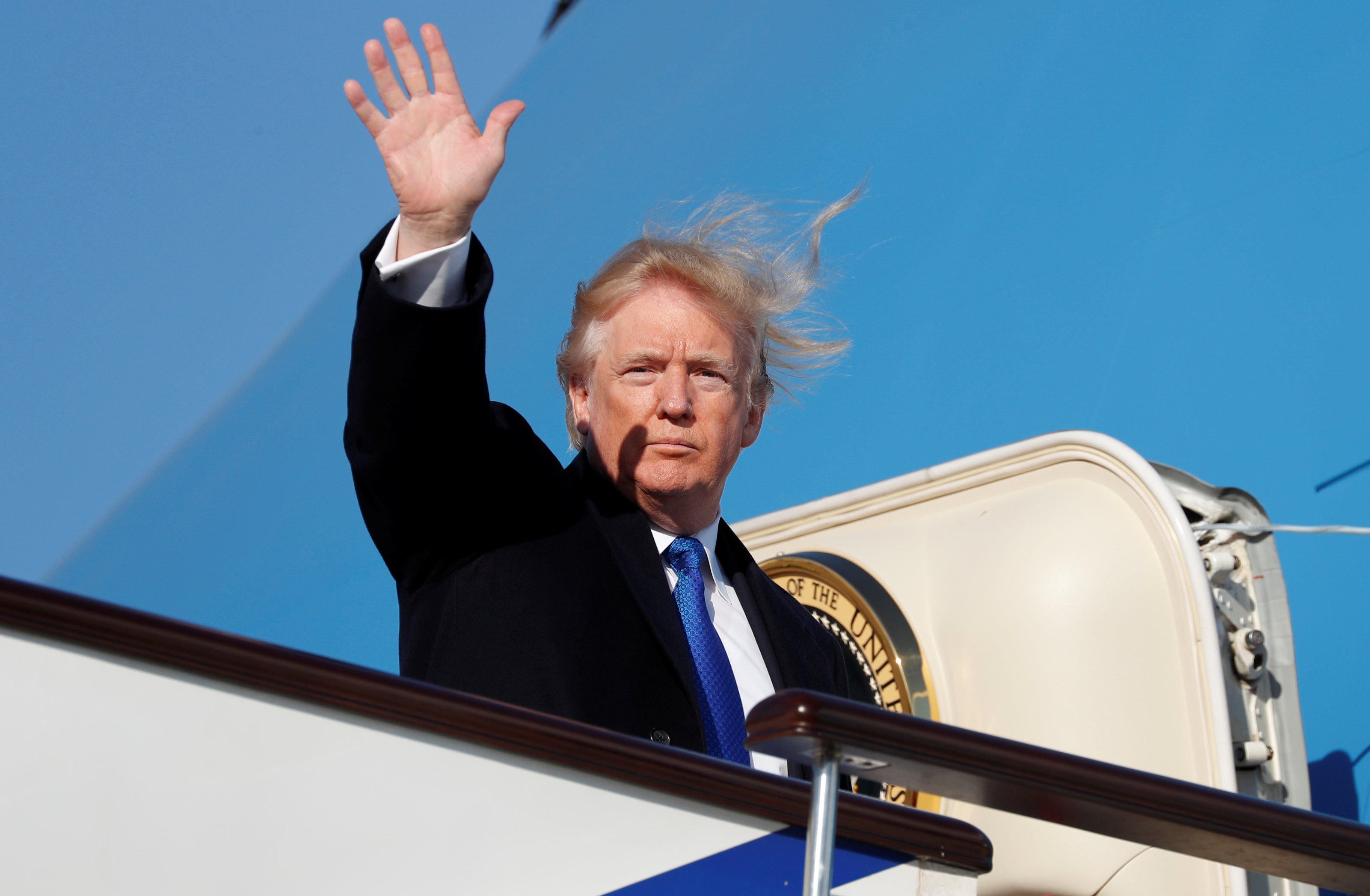 WH: Trump believes Moore will do "right thing," "step aside" if allegations true
President Trump believes that if allegations about Alabama Senate candidate Roy Moore are true, Moore will "do the right thing and step aside," White House Press Secretary Sarah Huckabee Sanders said Friday.
"Like most Americans, the president believes we cannot allow a mere allegation -- in this case one from many years ago -- to destroy a person's life," Sanders said told reporters abroad Air Force One.
Sanders also said there will be no meeting in Vietnam between Mr. Trump and Russian President Vladmir Putin, as had been previously suggested. The remarks from Sanders came as Mr. Trump landed in Vietnam for the latest stop on his trip through Asia.
The Washington Post first reported, and CBS News has since confirmed, that four women accused Moore of pursuing them when they were teens. One woman, Leigh Corfman, told the Post that in 1979, Moore initiated a sexual encounter with her when she was 14 and he was 32. Three other women told the Post that Moore pursued them when they were between the ages of 16 and 18 and he was in his early 30s, working at the district attorney's office. He gave some of them alcohol -- at a time when the legal drinking age was 19.
The Washington Post story had more than 30 sources.
Moore has been defiant in the wake of the accusations. He sent an email denying the allegations and tweeted that he would "never give up."
"The Obama-Clinton Machine's liberal media lapdogs just launched the most vicious and nasty round of attacks against me I've EVER faced!" Moore posted.
He also sent a fundraising pitch hours after the story landed.
While many Republicans moved quickly to distance themselves from Moore, Mr. Trump's former chief strategist Steve Bannon on Thursday night compared the Post report to the "Access Hollywood" video.
"But it's interesting," Bannon told the audience. "The Bezos-Amazon-Washington Post that dropped that dime on Donald Trump, is the same Bezos-Amazon-Washington Post that dropped the dime this afternoon on Judge Roy Moore. Now is that a coincidence? That's what I mean when I say opposition party, right? It's purely part of the apparatus of the Democratic Party. They don't make any bones about it. By the way, I don't mind it. I'll call them out every day."
Meanwhile, a spokeswoman for Vice President Mike Pence said he found the allegations "very disturbing."
"The vice president found the allegations in the story disturbing and believes, if true, this would disqualify anyone from serving in office," Pence press secretary Alyssa Farah said in a statement to CBS News.
The chairman of the National Senatorial Campaign Committee (NRSC), Sen. Cory Gardner, R-Colorado, said that he should drop out of the Alabama Senate race if the allegations are true.
"The allegations against Alabama Senate candidate Roy Moore are deeply troubling," Gardner said in a statement. "If these allegations are found to be true, Roy Moore must drop out of the Alabama special Senate election."
Sen. John McCain, R-Arizona, said that Moore should withdraw from the race immediately.
"The allegations against Roy Moore are deeply disturbing and disqualifying. He should immediately step aside and allow the people of Alabama to elect a candidate they can be proud of," he said.
Moore defeated Luther Strange, who was backed by Mr. Trump, for the Republican nomination in September. The general election will be held Dec. 12. Alabama's secretary of state confirmed Wednesday to CBS News that it is too late to change the ballot. Per state law, if Moore withdraws or the party rescinds its nomination of Moore, any votes for Moore will not count and will not be certified.
Moore was the chief justice of the Alabama Supreme Court, but was removed twice -- once for defying a federal judge's order to remove a Ten Commandments monument from the state judicial building. Then, after he was elected again, a judicial discipline panel permanently suspended Moore in 2016, ruling that he urged probate judges to deny marriage licenses to same-sex couples in defiance of the federal courts.
Thanks for reading CBS NEWS.
Create your free account or log in
for more features.