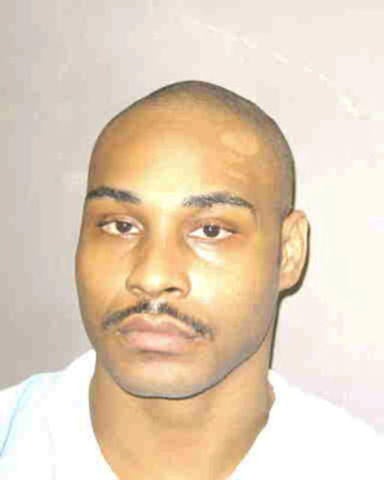 Virginia executes man convicted of killing entire family in 2006
JARRATT, Va. -- A man convicted of killing a couple and their two young daughters in their Virginia home on New Year's Day 2006 was put to death Wednesday.
Virginia authorities said 39-year-old inmate Ricky Gray was pronounced dead at 9:42 p.m. following a lethal injection at the Greensville Correctional Center in Jarratt.
Asked if he had any final words before the death sentence was carried out, Gray responded, "Nope."
Gray was sentenced to death in 2006 for the murders of 9-year-old Stella Harvey and 4-year-old sister Ruby, and to life in prison for the slayings of their parents, Bryan and Kathryn Harvey.

The family was getting ready to host friends for a chili dinner when Gray and his nephew, Ray Dandridge, were looking for a home to rob and spotted their open front door. Court records show the men tied up the family in the basement and Gray slashed their throats and bashed their heads with a hammer before setting their home on fire and fleeing with a computer, a wedding ring and a basket of cookies.
The well-known family's slaying rocked Virginia's capital city and was followed by the killing of another Richmond family less than a week later. Kathryn Harvey was co-owner of a popular Richmond toy store, the World of Mirth, and Bryan Harvey was a guitarist and singer for a rock duo, House of Freaks.
Gray also confessed to participating in the slaying of 21-year-old Ashley Baskerville, her mother Mary Baskerville-Tucker and stepfather Percyell Tucker days after the Harvey deaths, but wasn't tried in that case. Gray and Dandridge said Ashley Baskerville had served as a lookout for them during the Harvey slayings.
Dandridge pleaded guilty to the Tucker-Baskerville slayings and is serving a life sentence.
Virginia officials said in advance that they planned to use midazolam and potassium chloride from a compounding pharmacy whose identity is secret under a new state law. Virginia would be the first state to use compounded midazolam or compounded potassium chloride, according to Gray's attorneys.
Gray's attorneys had challenged the state's lethal injection plan, saying that even a firing squad would be more humane. Midazolam has come under fire after several problematic executions in other states, with critics arguing that it causes inmates to suffer a painful death because it cannot reliably render them unconscious.
Gray's attorneys had asked the U.S. Supreme Court to put execution plans on hold so they could pursue a lethal injection challenge. But the high court earlier Wednesday evening denied the request without explanation in a one-sentence order.
Gray's lawyers had earlier asked Virginia Gov. Terry McAuliffe to spare the inmate's life, saying his actions were the result of drug use aimed at numbing years of sexual abuse by his older brother when he was a child. Gray says he was high on PCP at the time of the Harvey slayings and doesn't remember much.
McAuliffe said he found no reason to intervene, adding he believed Gray received a fair and impartial trial.
Thanks for reading CBS NEWS.
Create your free account or log in
for more features.